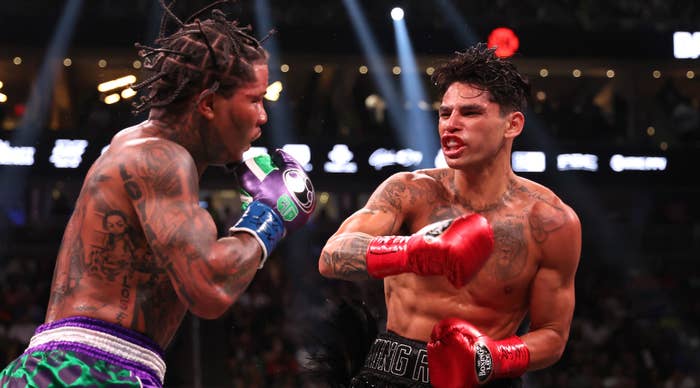 Fresh off getting knocked out in the seventh round of his fight with Gervonta "Tank" Davis, Ryan Garcia claims he had a mole in his camp who may have helped Tank leading up to their bout on Saturday at T-Mobile Arena in Las Vegas.  
Garcia took to his Instagram Stories on Sunday to reveal that he discovered a rat in his circle.
"Actually sad I had a mole in my camp," Garcia wrote. "Like wtf that's crazy but thank God it's brought to light now."
In another post, Garcia maintained that the discovery of said mole was not an excuse for his loss.
"Also Didn't mean for that to come off as an excuse or anything," Garcia posted on Instagram. "I lost period. I'll come back but I'm just shocked that part of my team crossed me someone close to me. Unbelievable. But it's a testimony that you must be aware of anyone."
A body shot by Davis put Garcia on the canvas in the seventh round, resulting in a TKO decision that kept Tank undefeated as a pro at 29-0. 
"I couldn't breathe," Garcia said about the punch to his liver. "I was going to get back up, but I just couldn't get up. … He just caught me with a good shot. I don't want to make no excuses in here. … I just couldn't recover. … He caught me with a good body shot, snuck under me and caught me good."