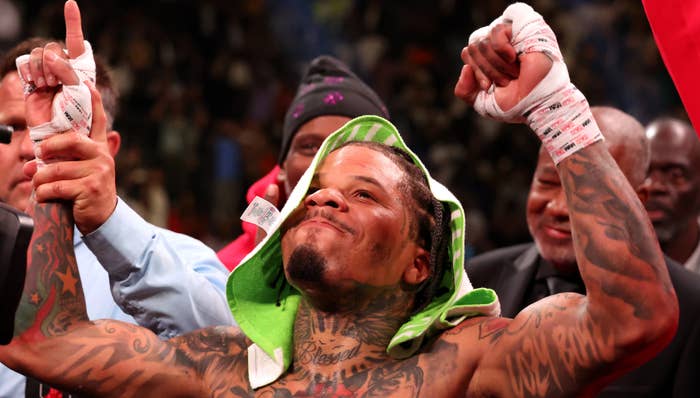 Gervonta "Tank" Davis (29-0, 27 KO) remained undefeated Saturday night by besting Ryan Garcia with a knockout in the seventh round of their fight at the T-Mobile Arena in Las Vegas.
As reported by TMZ, Davis celebrated his big win by partying with Chief Keef, Polo G, Lil Reese, and Flo-Rida, among others. While entering the arena on Saturday night, Tank was accompanied by Keef, who walked the lightweight champion to the ring by performing his 2012 hit "Love Sosa."
Davis celebrated the win at Ghostbar on the roof of Palms Las Vegas, though TMZ notes that Tank "kept a low profile, sipping on a drink and chatting with some of his friends."
Among his many famous friends, Tank also has Drake in his corner, as the Toronto rapper wagered $1 million on Gervonta defeating Garcia. 
"Tell him I need half of that!" Tank joked about Drake's bet following his fight. "It's pretty cool to have people like that believe in me. It made me push even harder, so shoutout to Drake and the rest of the people that back me. This is only the beginning for me, I have a bright future and I'm staying humble through it all. What can I say? We done it again tonight."
Check out Tank sharing his reaction to Drake's bet in the video below.