Rudy Gobert Claps Back at Shaquille O'Neal for Saying He Couldn't Guard Him: 'I Would Lock His Ass Up' (UPDATE)
On the latest episode of his 'Big Podcast With Shaq,' O'Neal lost it after his co-host Anthony "Spice" Adams claimed Rudy Gobert could hold him to 12 points.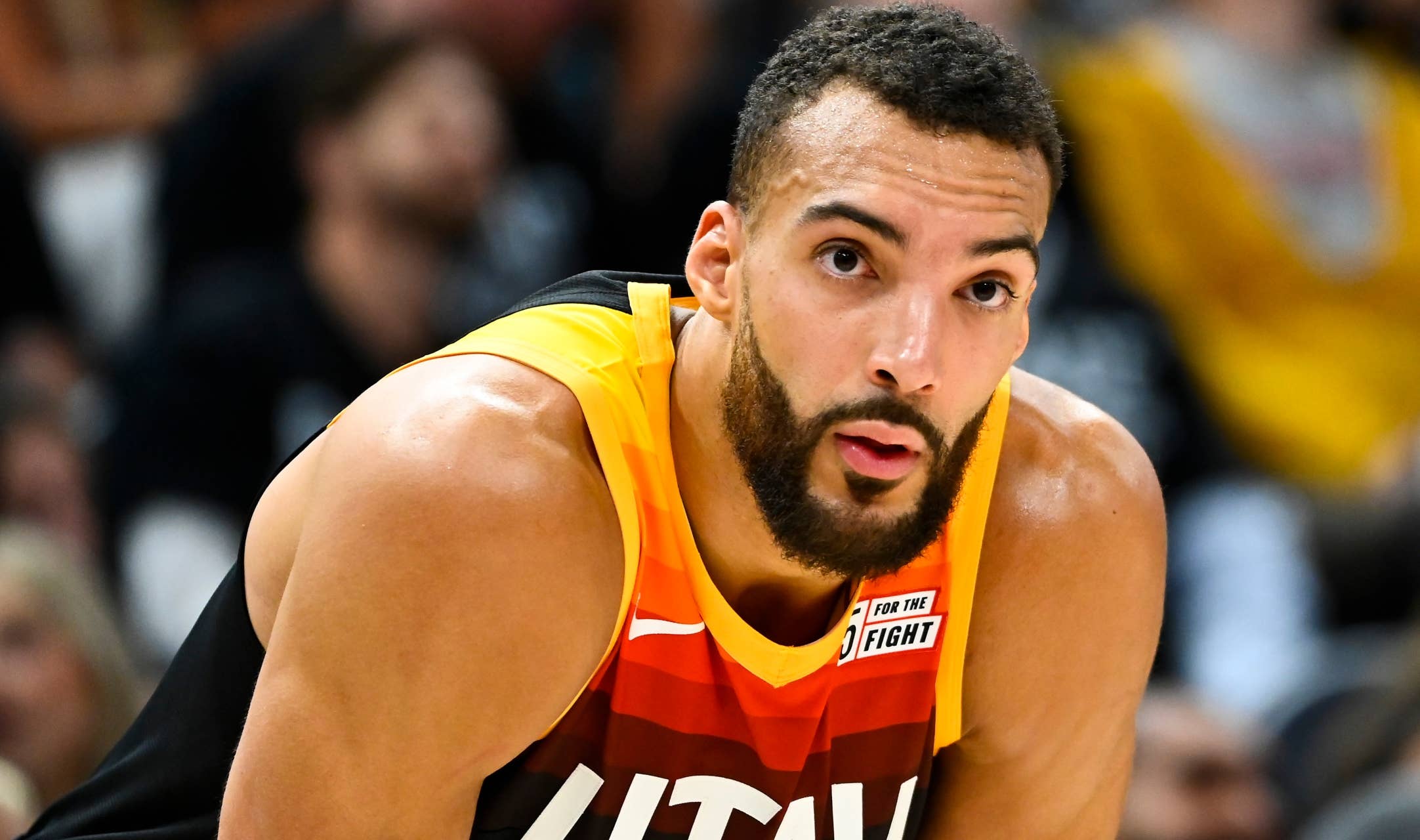 Getty
Image via Getty/Alex Goodlett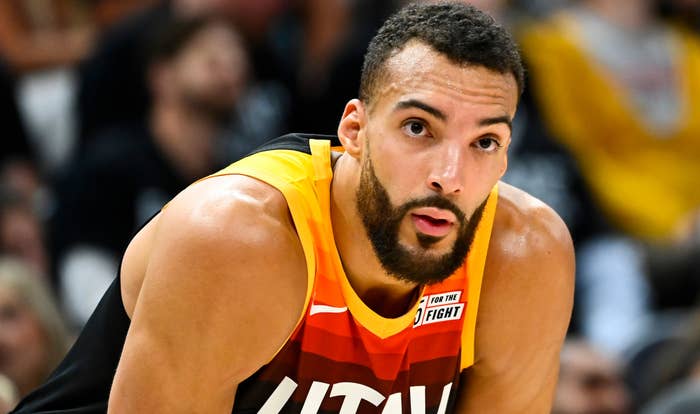 UPDATED 5/10, 11:15 a.m. ET: Shaq kept the war of words with Gobert going on Monday's installment of Inside the NBA.

"I wonder what French barbecue chicken tastes like," he said. "… Like I said, I'm backing his little skinny ass down. I'm throwing a bow, and I'm dunking." 
Watch Shaq's latest shot at Gobert below.

See original story below.
On the latest episode of his Big Podcast With Shaq, Shaquille O'Neal's co-host Anthony "Spice" Adams claimed Rudy Gobert could hold the Big Diesel to 12 points if the two faced off in their respective primes.
"12 points? Yeah, in the first three minutes," Shaq said. "Let me tell you something, man. It's against my religion for somebody to hold me one-on-one. I take that personally. I do."
Shaq went on to describe how he would attack Gobert on the floor.
"First play of the game I always used to look and see what the defense is going to do. Like 'Okay, he's doubling from Spice [Adams]. Spice is going to be wide open for the jumper," he explained. "Like, I always look at the first play. But if I get it and nobody's coming, I take that as a sign of disrespect."

O'Neal continued, "You know what I'm going to do to him? He's a shot blocker. You can't shoot a shot. You've got to back his little skinny ass up under the rim. Show him the 'bow so he gets scared and just go up."
It didn't take long before Gobert caught wind of Shaq's comments.
The Utah Jazz center took to Instagram on Monday and fired back at O'Neal's claims, saying, "I would lock his ass up."
This isn't the first time Shaq and Gobert have traded blows on social media.
Back in January 2021, Shaq dissed the Jazz All-Star over his contract extension.
"I'm not gonna hate, but this should be an inspiration to all the little kids out there," Shaq said on the All Things Covered podcast. "You average 11 points in the NBA, you can get 200 million."
Later that week, Shaq took to Instagram to send more shots at Gobert.
"I would had 45 pts 16 rebound ten missed free throws in three quarters," O'Neal captioned a picture of him dunking on Gobert, who was photo-shopped into the photo. "He woulda had 11 pts four rebounds and fouled out in 3 quarters."
However, Gobert subsequently claimed that "there is no beef" between him and Shaq.
"If people wanna keep speaking negatively about me or keep discrediting what I do, it's on them," he wrote on Twitter.
"And all that does is show who they are. I will always be happy for a brother beating the odds. And I'm gonna keep beating the odds."