J.R. Smith Reveals NBA Players Were Smoking Weed in the Bubble: 'We Was Blowing It Down In There'
During an appearance on Stephen Jackson and Matt Barnes' 'All the Smoke' podcast, J.R. Smith gave some real insight into life in the NBA Bubble.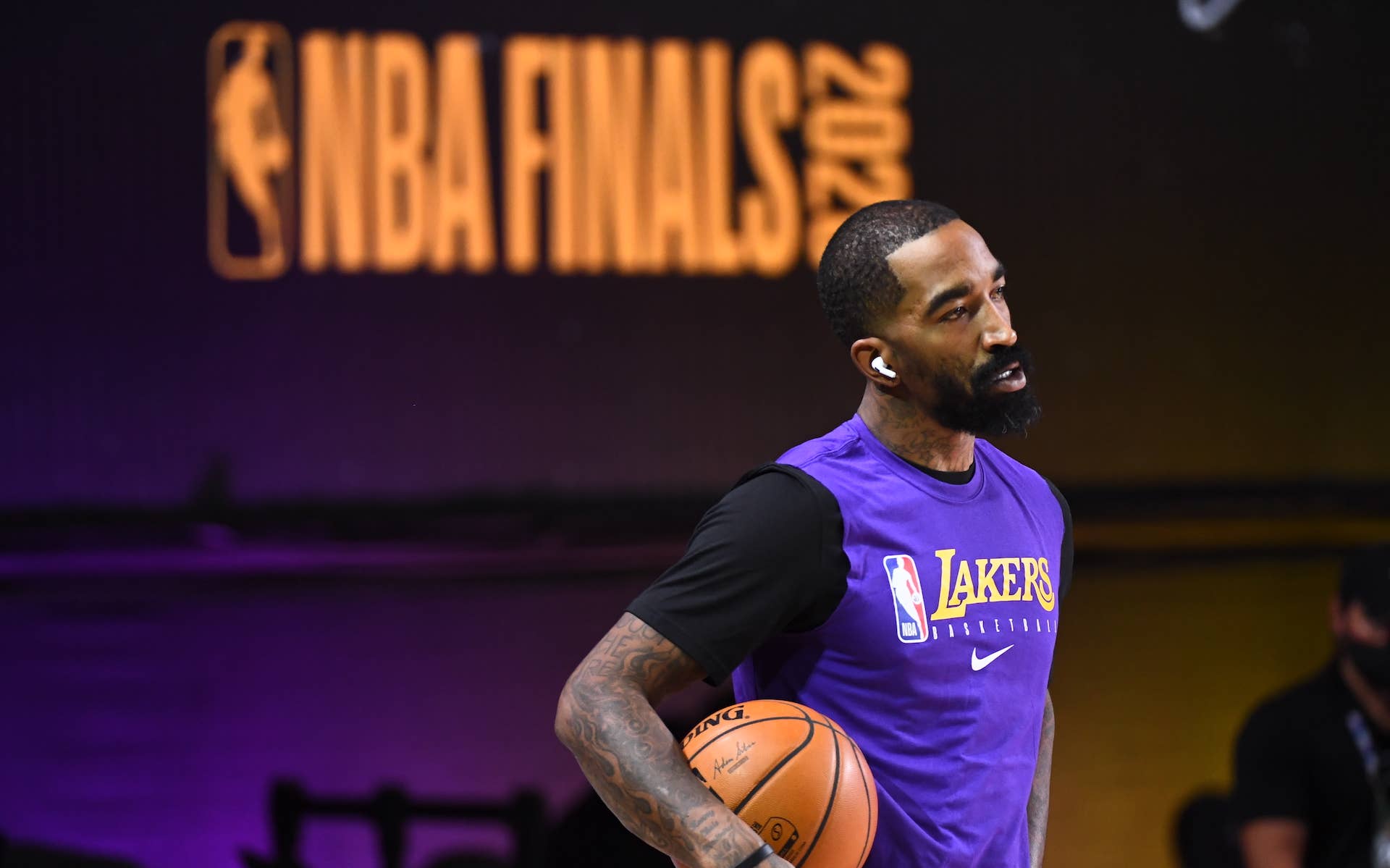 Getty
Photo by Garrett Ellwood/NBAE via Getty Images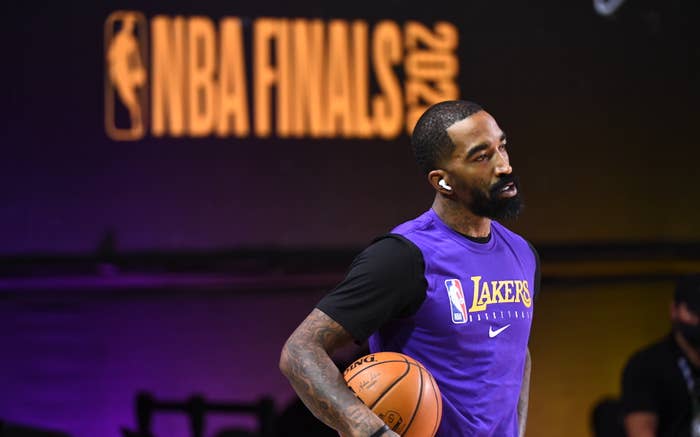 During a recent appearance on Stephen Jackson and Matt Barnes' All the Smoke podcast, J.R. Smith confirmed the rumors that players were smoking marijuana in the 2020 NBA bubble.
"We was blowing it down in there," Smith said when asked if players were getting high in Orlando. "That was the only way you could really function in that joint."
Smith was in the bubble playing with the eventual champion Los Angeles Lakers.
"It was cool, I'm glad it happened because it finally broke that barrier and that stigma that you couldn't play and all of this, it was a drug, it was this and that," he said of weed's effect on a player's ability to hoop. "But when you go to the bubble basketball, some of them dudes was — granted, it was like practice games and some of 'em really can't play that well in front of 30,000 — but at the same time you saw some of the best level of basketball."
He went on to reveal that smoking helped some players tap into the mindset needed to reach their full potential on the court.
"When you can be at peace with your mind, your body, and your soul, and you can go out there and just hoop, that's all you want," he explained.
This isn't the first time Smith has opened up about his experience in the bubble. Back in July 2020, while Smith's Lakers were just beginning their run to the 2020 NBA Finals, he admitted that he didn't pack enough underwear for his stay at Disney.
"Honestly, I packed like seven because I thought I'd be good for once a day," Smith said. "But I ain't calculate all the showers in between everything that I be doing, so I've been running through in like two, three days. We've got a great laundry system, though. We've got a great laundry system, so I'm good."
Watch Smith's full interview on All the Smoke below.