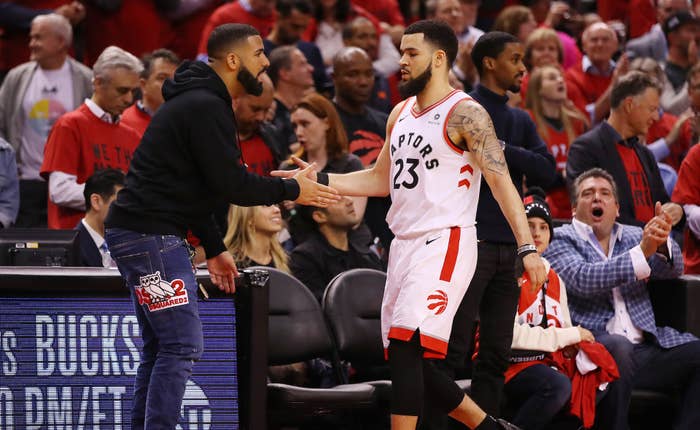 Raptors fans said goodbye to Fred VanVleet, a key member of Toronto's 2019 championship team, as the 29-year-old guard signed a three-year, $130 million contract with the Houston Rockets.
After the news was reported, VanVleet, who's spent the entirety of his seven-year career in Toronto after being undrafted in 2016, took to Instagram to bid farewell to Raptors fans.
"Words can't do justice to how thankful I am to the city that watched me grow from a young kid praying for a chance to a NBA CHAMPION, all-star, and a father of 3!" he wrote. "I am forever indebted to the franchise that gave me a shot when no one else would. We built things together that can never be broken, and accomplished things that will stand forever. I went from the fans not knowing who I was, to fan favorite, to most hated, and I'm thankful for every second of it. To the city, franchise, and country that watched me grow every step of the way - THANK YOU."
Of course, Drake, who's operated as the Raptors' official global ambassador since the start of the 2013-14 NBA season, hopped in the comments section to troll VanVleet by suggesting he's departing for the Chinese Basketball Association's Guangdong Dragons.
"My look alike…the love is forever thank you for your character and your contributions over the years the city will never forget!!!" Drizzy wrote. "Good luck with everything on the Guangdong Dragons……..I mean the Rockets."
VanVleet replied by putting Drake in his place, telling the 6 God to "relax."
Check out Drake and VanVleet's exchange in the post below.