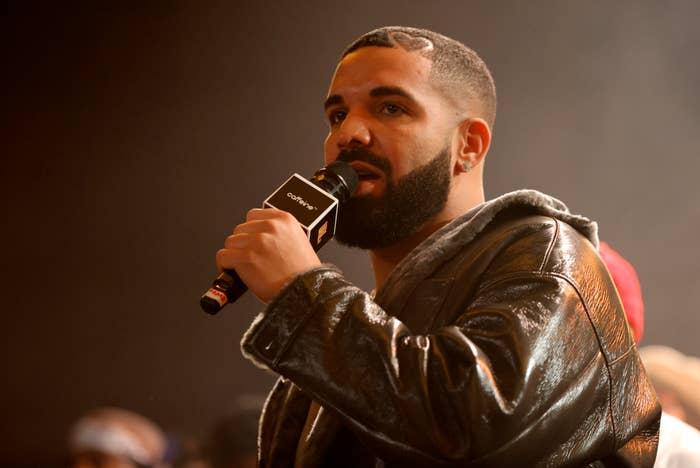 Drake is betting big on Super Bowl LVI.
The Toronto native took to Instagram on Thursday night to reveal that he's betting $1.26 million in Bitcoin on the Los Angeles Rams and Odell Beckham Jr.
Drizzy's three bets are as follows: around $472,364 on the Rams to win outright (payout: $713,244); $393,636 on Beckham Jr. having more than 62.5 receiving yards (payout: $712,457); and $393,636 on OBJ to score at least one TD (payout: $846,288).
"All bets are in on the family," Drake captioned the post, to which Beckham Jr. replied by saying, "It's time."
Of course, Beckham Jr. and Drake have been friends for awhile, with Odell appearing in the rapper's music video for "Laugh Now Cry Later."
Meanwhile, OBJ knows a thing or two about the world of crypto, with the Rams wide receiver announcing in November that he would receive the entirety of his new contract in Bitcoin.
"It's a NEW ERA & to kick that off I'm hyped to announce that I'm taking my new salary in bitcoin thanks to @CashApp," Beckham wrote on Twitter at the time. "To all my fans out there, no matter where u r: Thank you! I'm giving back a total of $1M in BTC [right now] too. Drop your $cashtag w #OBJBTC & follow @CashApp NOW."
Check out Complex's favorite Super Bowl prop bets here. The Rams and the Bengals will face off in Super Bowl LVI this Sunday, February 13.