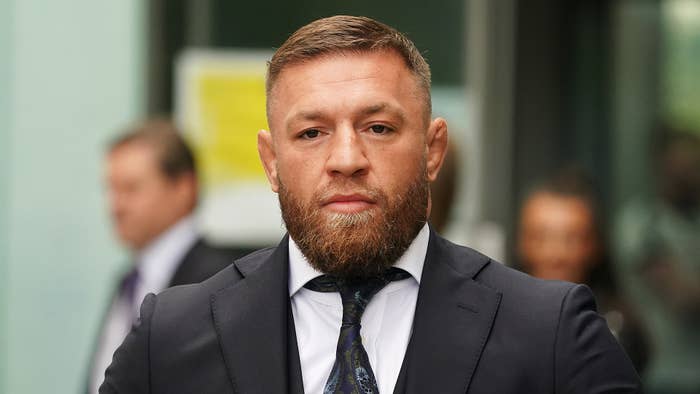 Conor McGregor nearly suffered a serious injury after the MMA fighter was struck by a car while riding his bike in Ireland.
McGregor took to Instagram on Friday to shed light on the incident, posting a video shortly after the incident in which he could be heard telling the driver of the car that almost hit him, "I could've been dead there."
At the beginning of the clip, the driver apologized to McGregor, before the MMA legend reassures the man that he's OK. "All good, mate, all good," Conor said. "Don't worry about it."
"I'm still here," McGregor concluded the short video. "Thank God. That's all that matters."
McGregor subsequently posted about the incident on Instagram, writing, "Got a bang of a car just now from behind. A sun trap, the driver couldn't see me. Full speed straight thru me. Thank you God, it wasn't my time. Thank you wrestling and judo also. Having an awareness on the landing saved my life."
The news arrives days after McGregor was accused of physically assaulting a woman last summer in Ibiza. ESPN reports the 34-year-old fighter has denied the allegations.
"Mr. McGregor is steadfast in his denial of all the accusations made by a guest on his boat," McGregor spokesperson Karen Kessler told the outlet on Tuesday in a statement.