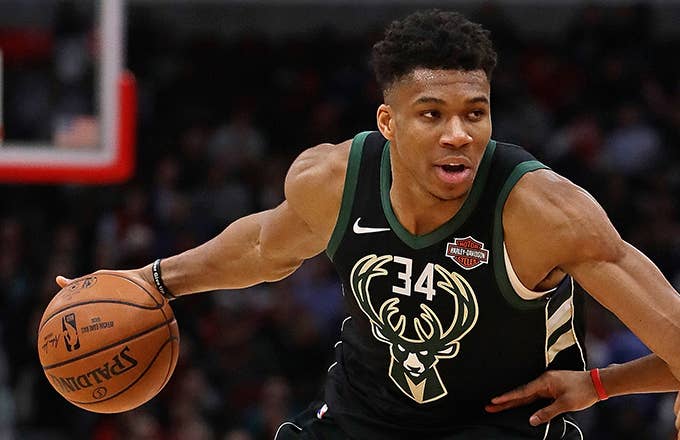 During the 2013 NBA draft, Greek player Giannis Antetokounmpo was one of the most promising prospects around.
Reportedly, 29 of the 30 franchises at the time took a trip to Greece for scouting reasons, and ESPN's Jonathan Givony revealed this little bit of information in an outtake from TNT's Finding Giannis documentary. More interestingly, Greece basketball director Giorgos Panou also said that the only team not to show up to Greece was the New York Knicks.
Before TNT's documentary premieres on Saturday, Givony shared the clip while warning Knicks fans not to watch until the end of the clip. Obviously, Antetokounmpo has performed notably well when playing against the Knicks as part of the Milwaukee Bucks. This definitely isn't the best look for the team, who likely could have done with his star-power, but Giannis was long gone by the time they had picked Tim Hardaway Jr. in 2013.
On Tuesday, Givony also shared the trailer for the documentary. 
Watch the outtake and the trailer for the documentary above.