Eagles Fans Sending Money to Fake Cody Parkey Venmo Accounts After Missed Field Goal
Gotta respect the hustle.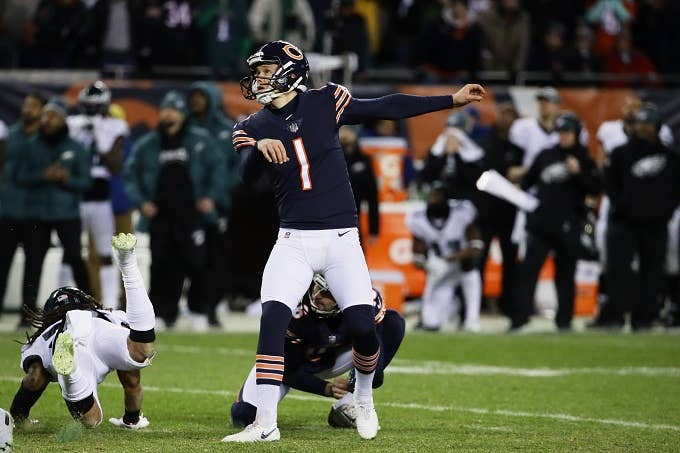 Getty
Image via Getty/Jonathan Daniel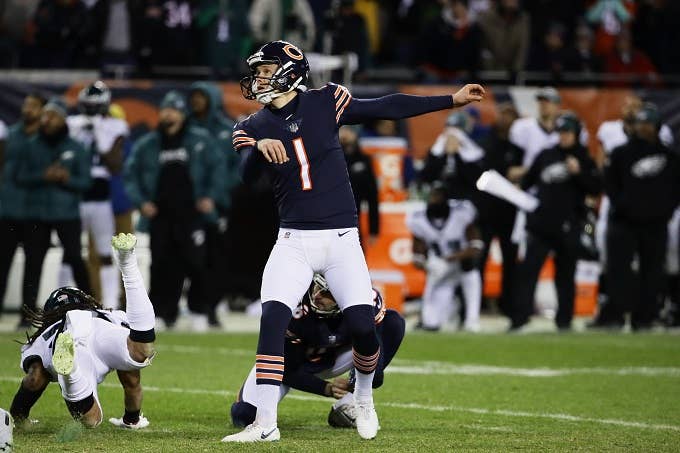 The worst night of Chicago Bears' kicker Cody Parkey's life was a great time to be a Philadelphia Eagles fan. And it had more than a few Philly faithful in a giving mood. When it became clear that Eagles fans thought it was funny to Venmo the kicker money in exchange for doinking his potential game-winner off the uprights, a wave of galaxy-brained folks created fake Cody Parkey Venmo accounts to soak up the donations.
Of course, the only thing Bears fans felt like giving Parkey was a chorus of boos. 
While Chicago was booing and Eagles fans were busy rubbing Parkey's nose in it, Kobe Bryant took to Twitter to offer some advice about how he could win back the city of Chicago. 
"We've all been here Cody but if you wanna win back the city you gotta get back in the lab and have a historic season next year  to bury this one," he wrote. "I'm happy for my #EaglesNation but as a fellow pro athlete you gotta grind harder and double down."
Parkey himself was candid about how it felt to hit the uprights at a crucial moment. 
"It's one of the worst feelings in the world to let your team down," Parkey said. "I feel terrible. Continue to put things into perspective, continue to just put my best foot forward and just sleep at night knowing that I did everything in my power this week to make that kick and for whatever reason it hit the crossbar and the upright." 
Parkey added that the kick felt right in the moment. 
"I thought I hit a great ball and was trying to play the wind," he said. "There's really no answer to it. I didn't make it. I take that loss on me. The sun is going to shine tomorrow, but unfortunately this one is going to sting for a while."
While we'll never know exactly what led to the miss, it's worth pointing out that Eagles DT Treyvon Hester clearly tipped the ball.