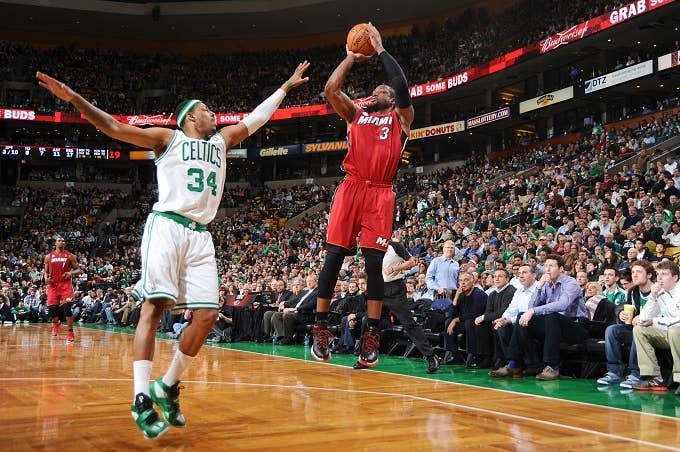 Pierce floated the idea that he should be held up higher than Wade, who is currently being toasted throughout the league in his final season. Pierce said that he would have won more championships if he played alongside the players that Wade did. 
"If you give me Shaq, if you give me LeBron...I'd be sitting on 5 or 6 championships easy," he said. 
Twitter as a whole wasn't convinced. Nets forward Jared Dudley jokingly accused Pierce of being on drugs and Wade seconded that idea with a quote tweet.
While the eye test tells us that Wade is the better player, Pierce does have his defenders. And they came with hard data about the two players' careers.