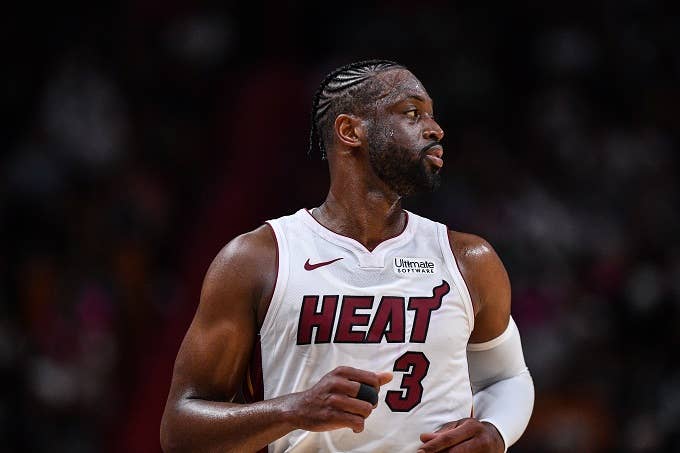 Dwyane Wade is leaving the NBA, capping a sure-to-be Hall of Fame career in one last go-around with the Miami Heat. 
Wade could have ended things much sooner, however, according to a new interview with the Los Angeles Times. Wade revealed that he nearly called it quits during the 'Big 3' era with LeBron James and Chris Bosh, which might have led to a wildly different NBA landscape from the superteams we see today. 
The culprit? Lingering, debilitating knee pain. 
"My knees were in so much pain," Wade told the paper. "In my right knee, I had two sets of different bone bruises. I also had chondromalacia under the kneecap, which irritates the kneecap to the extent where it's just more pain. In my left knee, I had three surgeries, so I'm dealing with arthritis. I'm dealing with swelling and all the stuff that comes with that."
"It was a time where I didn't want to do it anymore," he continued. "I didn't want to be in pain anymore."
Luckily for NBA fans — and fans of the Heat — Wade was able to stick it out and guide Miami to the promised land. That four-season run, complete with two NBA Championships and four straight NBA Finals appearances, reshaped the modern league. There is no Warriors dynasty without LeBron, Wade and Bosh focusing their talents in South Beach. And while LeBron's generational talent meant that he would be a legend where ever he landed, the Big 3 era is a big part of any argument that he's the greatest ever to play.