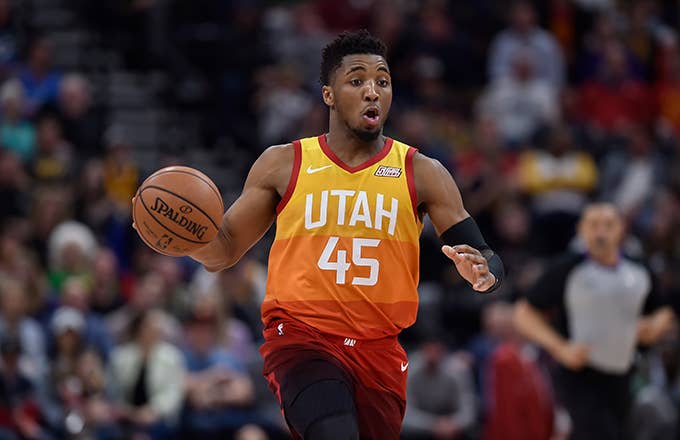 For the uninitiated, Westbrook threatened a man named Shane Keisel after he made disparaging remarks to the Oklahoma City star. He reportedly told Westbrook to "get down on [his] knees like [he's] used to." The insult lead to Westbrook telling the man and his family that he would fight him if he kept carrying  on. 
"The realization of it is, how it started was, a young man and his wife in the stands told me 'to get down on my knees like you used to.' To me, that's just completely disrespectful, to me, I think it's racial, and I think it's inappropriate," Westbrook said in a statement after the game. "If I had to do it over again, I would say the exact same thing. I truly will stand up for myelf and my family...every single time. I expect anybody else to do the same."
Mitchell isn't the only member of the Jazz organization defending Westbrook after the unfortunate incident. Players like Thabo Sefolosha and the front office of the Utah Jazz are taking Westbrook's side. 
The Jazz announced today that Kiesel will be hit with a lifetime ban from all Jazz home games and other arena events. 
"Everyone deserves the opportunity to enjoy and play the game in a safe, positive and inclusive environment," said Utah Jazz president Steve Starks in a statement announcing the ban. "We all have a responsibility to respect the game of basketball and, more importantly, each other as human beings."