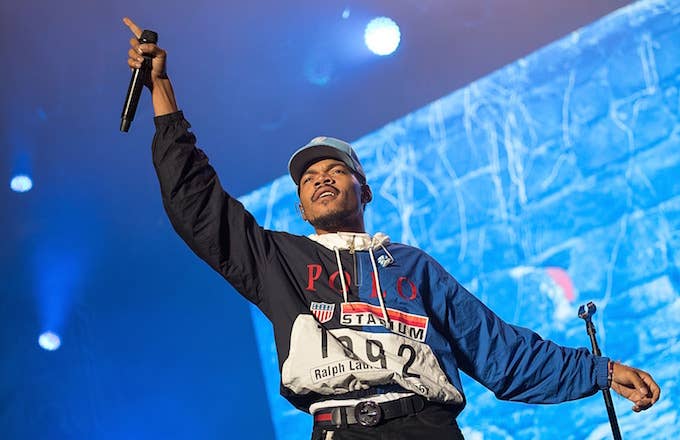 A new documentary executive produced by Chance the Rapper and Dwyane Wade premieres on Fox on February 24, according to Pitchfork. Shot in the Dark follows the journey of Chicago's Orr Academy High School, focusing on the story of  player Tyquone Greer.
Greer was shot at a house party one week before a significant game. He showed up to the match in crutches and made only one shot—which happened to be the game-winner that sent his team to the final four. The film is director Dustin Nakao Haider's debut feature documentary.
This film connects systematic issues in Chance and Wade's hometown with the empowering nature of sports. "Basketball empowered me to overcome the challenges of growing up on the south side of Chicago," Wade said in a press release. "The odds were stacked against me, and the game changed the course of my life. It's important to share these true stories of triumph to inspire the next generation to achieve their dreams when faced with life's obstacles."
The film is a part of a larger series from Fox called Magnify. The series aims to reflect culture through the lens of sports and includes the film 89 Blocks, which came out in November and was produced by LeBron James' UNINTERRUPTED.
This isn't Chance's only dabble into the world of film. The rapper is going to play a Chinese food delivery werewolf in the upcoming movie Slice.