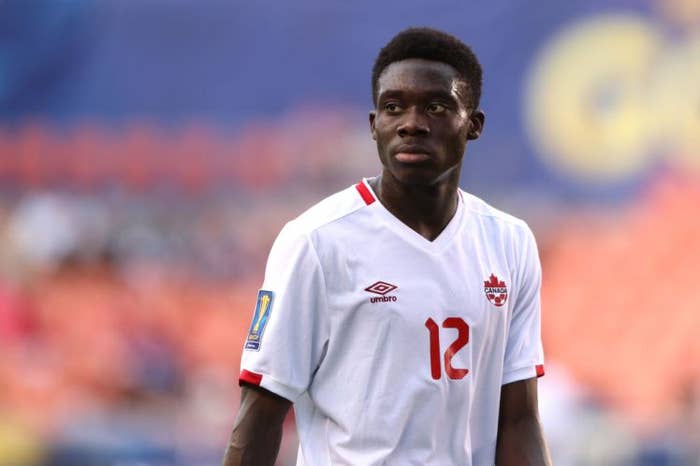 Canada's brightest soccer star may soon take his talents to Old Trafford. According to a recent report from CTV Edmonton's Adam Cook, Alphonso Davies has a trail opportunity from Premier League giant, Manchester United. The young midfielder currently plays for MLS squad, Vancouver Whitecaps, and will need special clearance from club managers before he can train with José Mourinho and The Red Devils.
For those that have been following Davies' exciting career, this bit of news is far from surprising. At just 17-years-old, the young sensation has already shown fans why he's Canada's best footballing talent. Davies has consistently performed well for the Caps since his 2015 debut, and the wonderkid built even more buzz this year with a major breakthrough at the national level.
In July, Alphonso laced up for Canada's senior team and competed in the CONCACAF Gold Cup. He and his Canadian squad lost a quarter final leg to Jamaica, but the youngster still managed to land on the tournament's Best XI team and took home the Golden Boot in the process.
Loan talks may be heating up this week, but the soccer phenom has been linked to Europe for quite some time now. Despite a bevy of offers from world class teams, Man U has seemingly remained the frontrunner—rumours of an invite first circulated way back in April of this year.
Should Alphonso commit to United, he'll be able to train with the club as early as next month... that is unless he switches allegiances. Until then, the blue chip prospect will continue to play on Canadian soil, much to the chagrin of his MLS opponents.