We're here for petty. Always. 
And no professional sports league, arguably, thrives on petty the way the NBA does these days. From subbing guys on social media to making definitive statements with your signature kicks in the World's Most Famous Arena there are a ton of examples of basketball superstars acting pettier than modern day "Mean Girls."
But we boiled down our list to highlight (in our humble opinion) the 10 pettiest moments from the 2017-18 NBA season. There's a healthy does of LeBron—and let's not forget that petty LeBron remains our favorite LeBron—mixed in with some Lance Stephenson with a sprinkling of Joel Embiid, Russell Westbrook, and the other usual suspects. Embrace the pettiness.  
LeBron Sports "I'm King" kicks at MSG.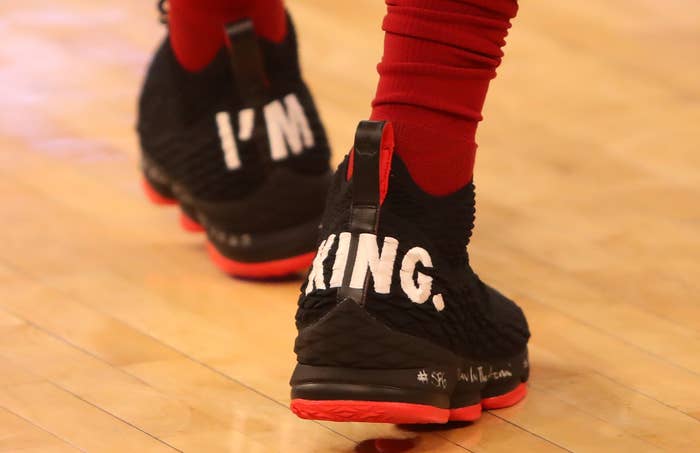 The Rockets invade the Clippers locker room.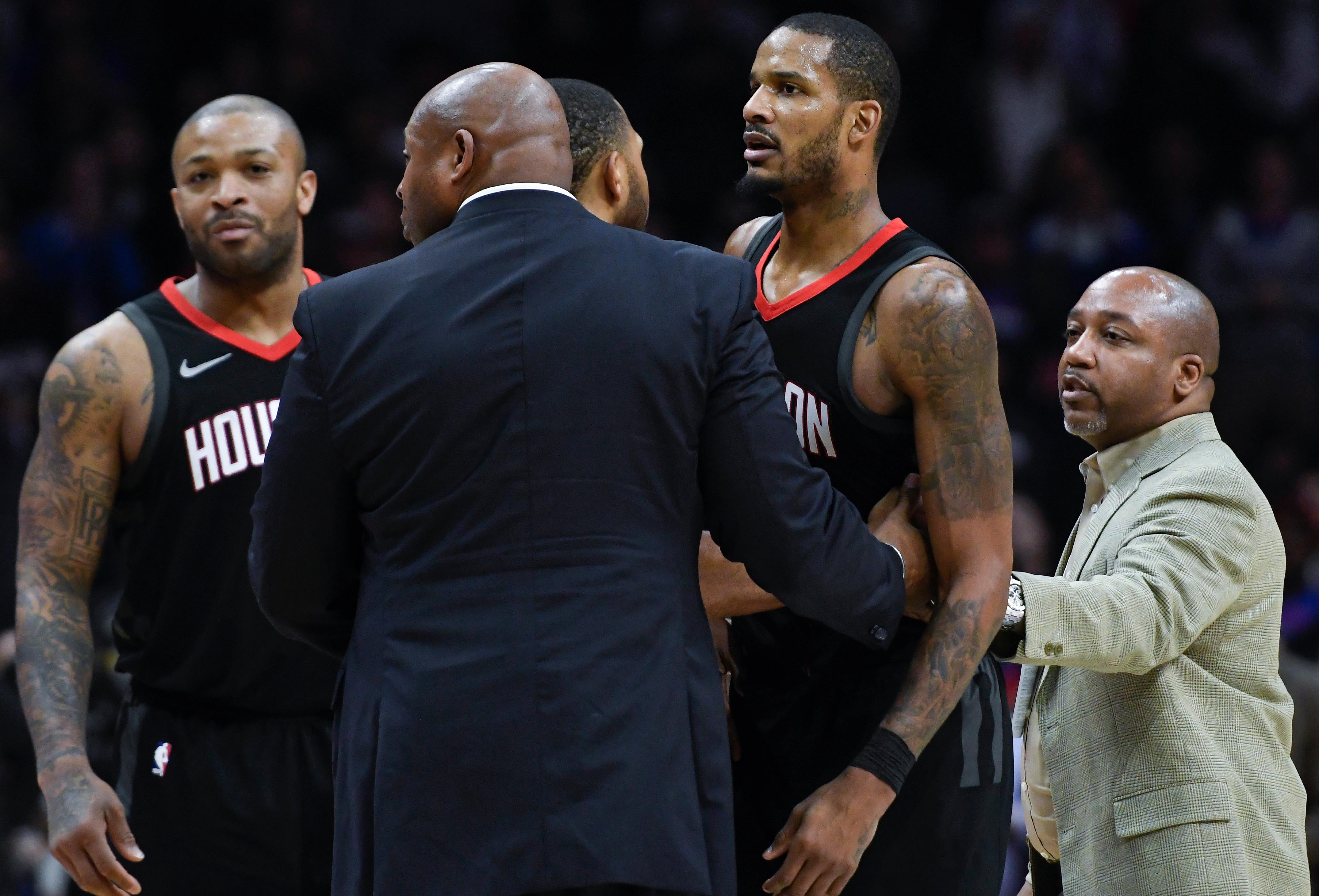 JR Smith hurls soup at a Cavs assistant coach.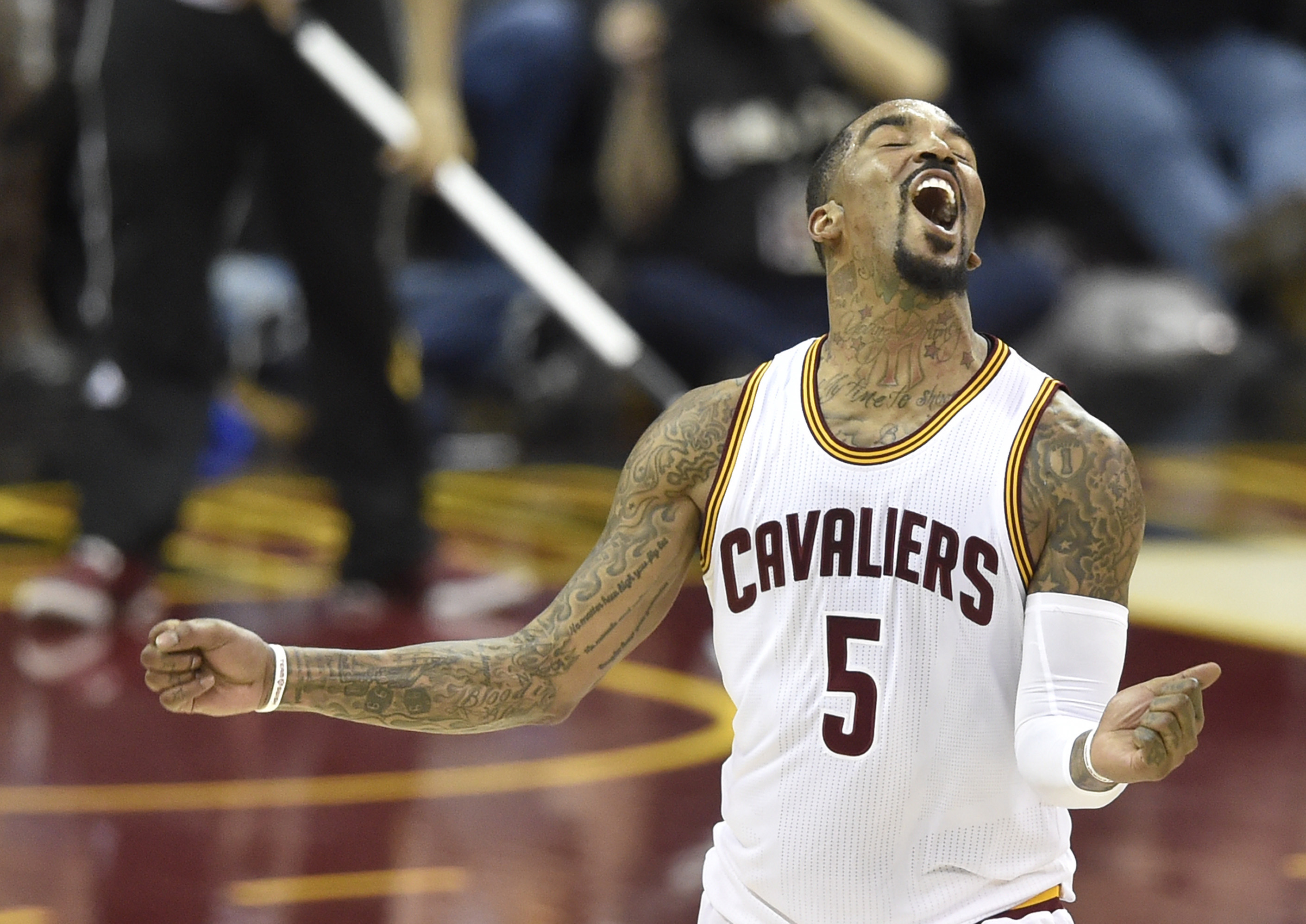 The dunk was savage. Posting the below pic to Instagram, with that specific location, was disrespectfully genius. 
The NBA's best troll/prankster/instigator/rabble rouser/shit stirrer may have outdone himself with this beautiful burn of Russell Westbrook. The Sixers couldn't pull out the win that night in Oklahoma City, but Joel "The Process" Embiid was the real winner because he ingeniously tagged the location "Crime Scene Investigation."  
We're happy to report it's Embiid's second most popular post because that kind of pettiness should be appropriately rewarded. — A.C.
Justise Winslow steps on Embiid's mask.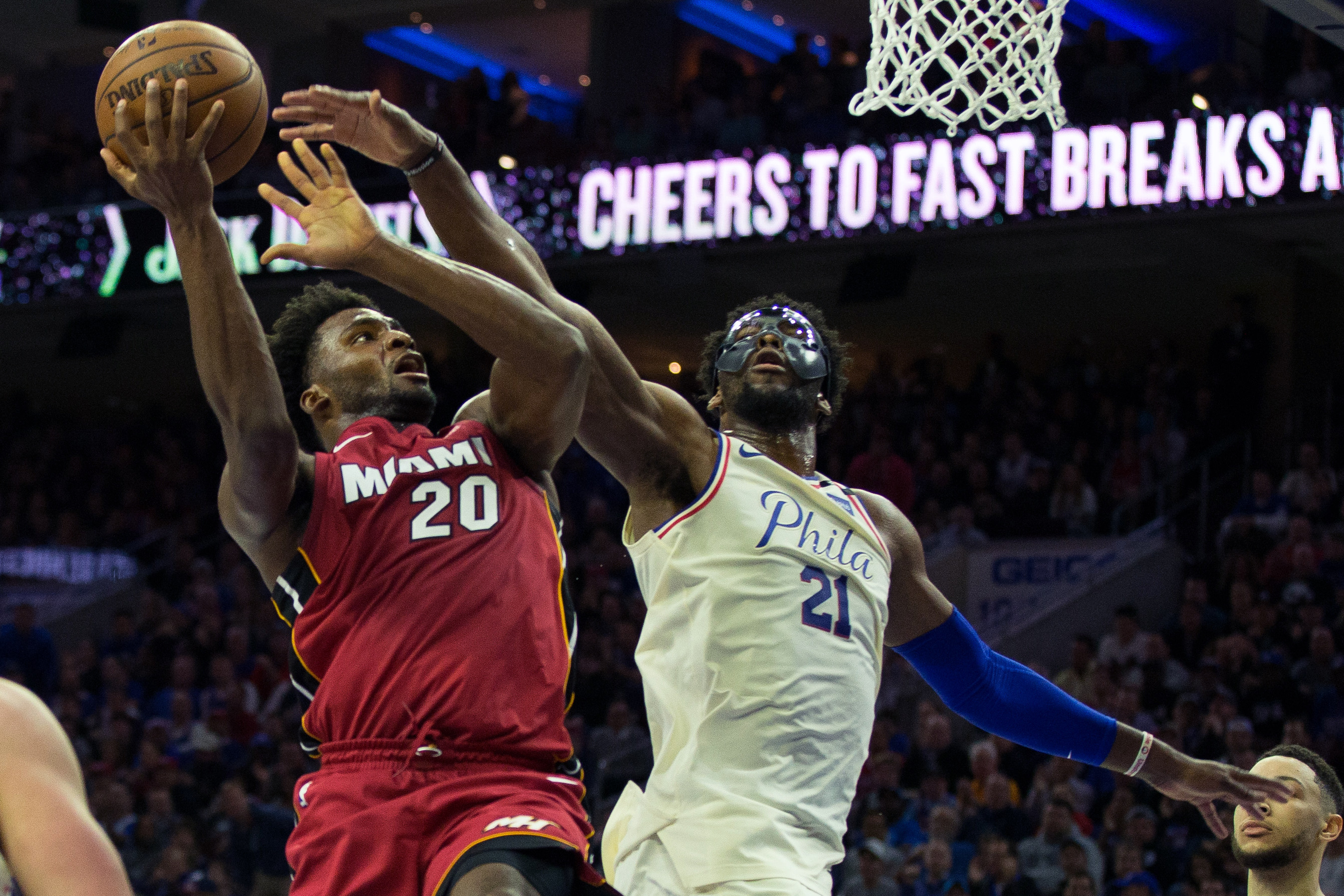 NBA players do a lot of weird shit on the court. I already wrote about JR Smith, who used to untie other players' shoelaces. Nobody really knows why, but on the court NBA guys are odd sometimes. Case in point is this hilarious moment from March when Jason Terry refused to move out of DeAndre Jordan's way at the free throw line. You have to wonder if Terry actually thought he could get away with it before Jordan pushed him out of the way. But why even do this? Just veteran level of petty on display from the JET. — Z.F.
Paul Pierce vs. Isaiah Thomas.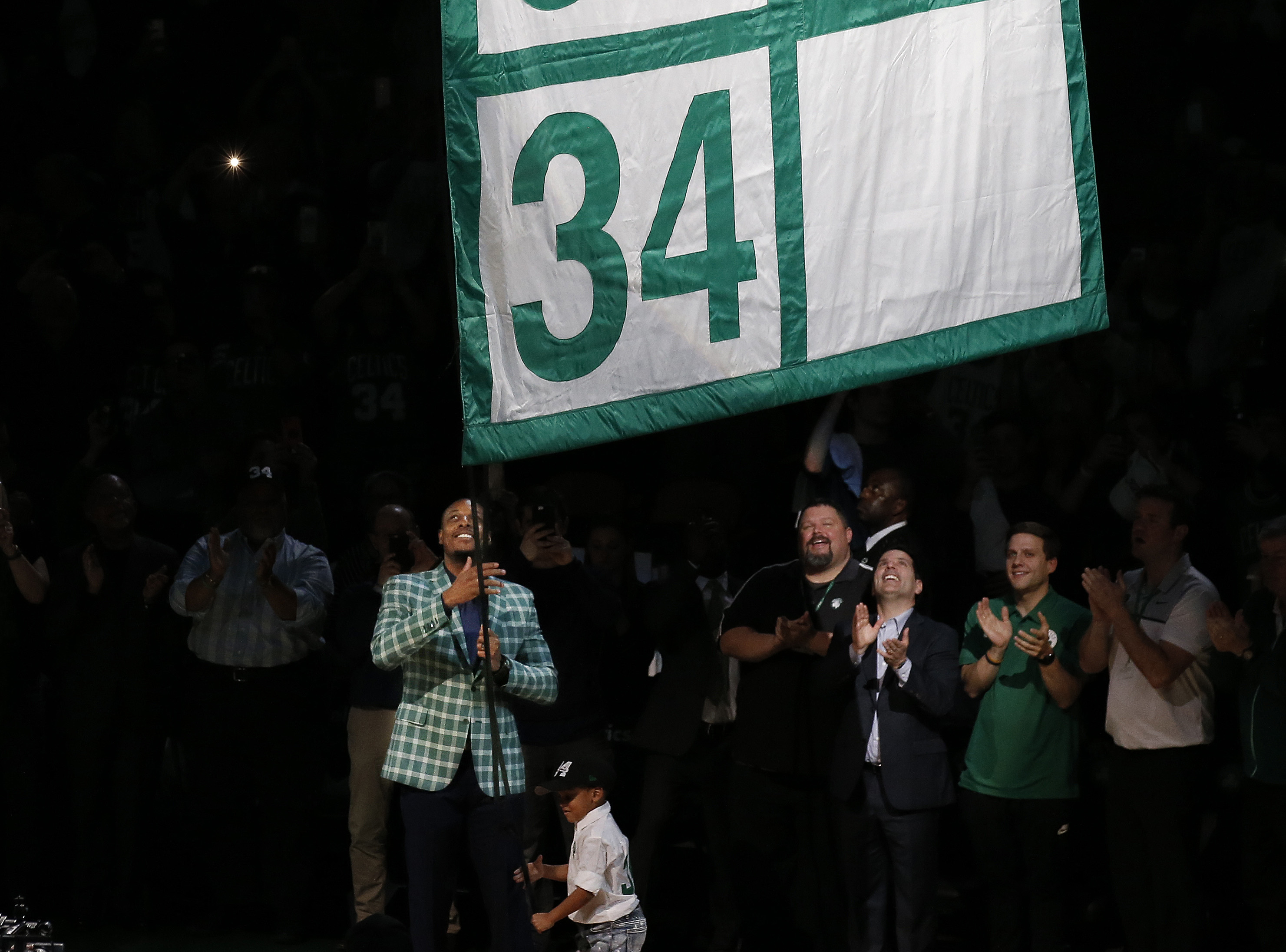 Lance Stephenson vs. LeBron James in the playoffs.
Too many Russell Westbrook moments to list.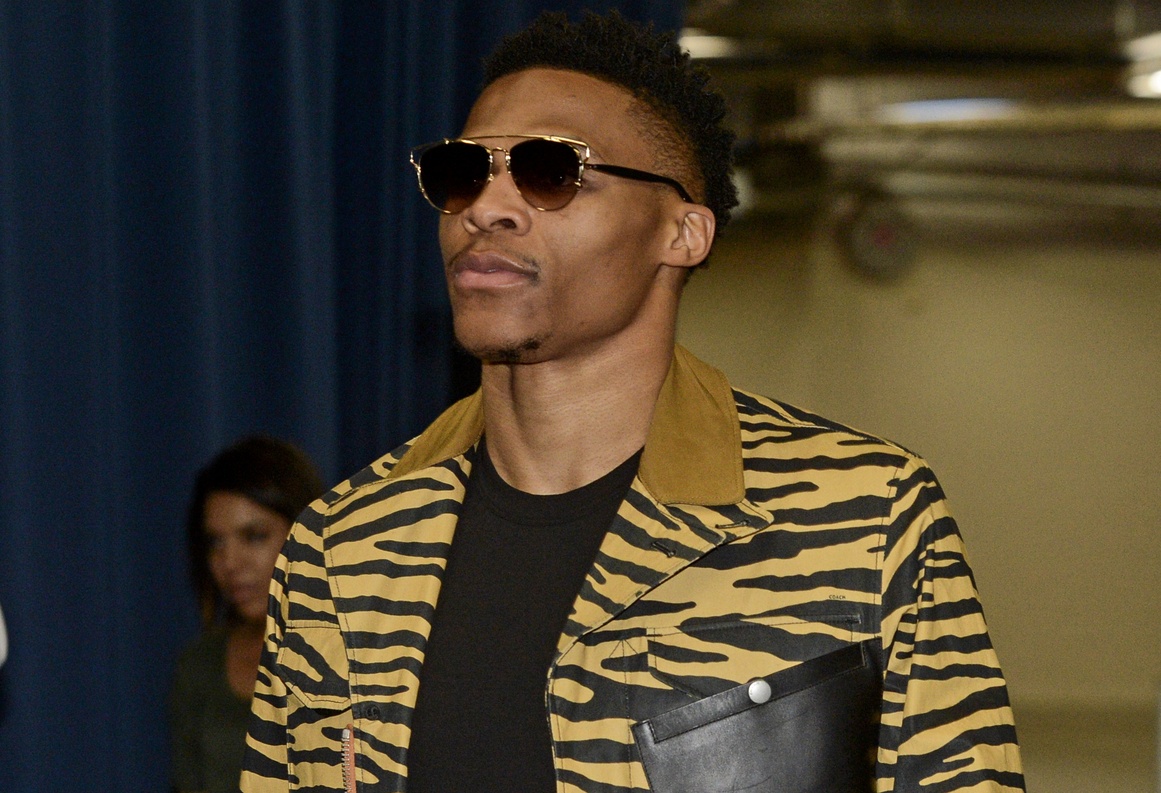 Russell Westbrook could have an entire list of petty to himself. He's that good at it. Whether it's the trolly outfits or his on court antics, Russ is must-see TV every single night. Take this video for instance:
What is he even doing to Draymond. That's just a perfect example of Russ being Russ and not really giving a fuck what people think. He's had tiffs with the Warriors, Embiid, and plenty more all season while averaging a triple double for the second straight season. You can't say anything to the Brodie. — Z.F. 
KD liked a derogatory IG comment about Russ.