NBA Fans React to Warriors Becoming Champions Again After Defeating Celtics in Game 6
Check out reactions to the Warriors becoming champions once again after they defeated the Boston Celtics in 6 games to take home the Larry O'Brien Trophy.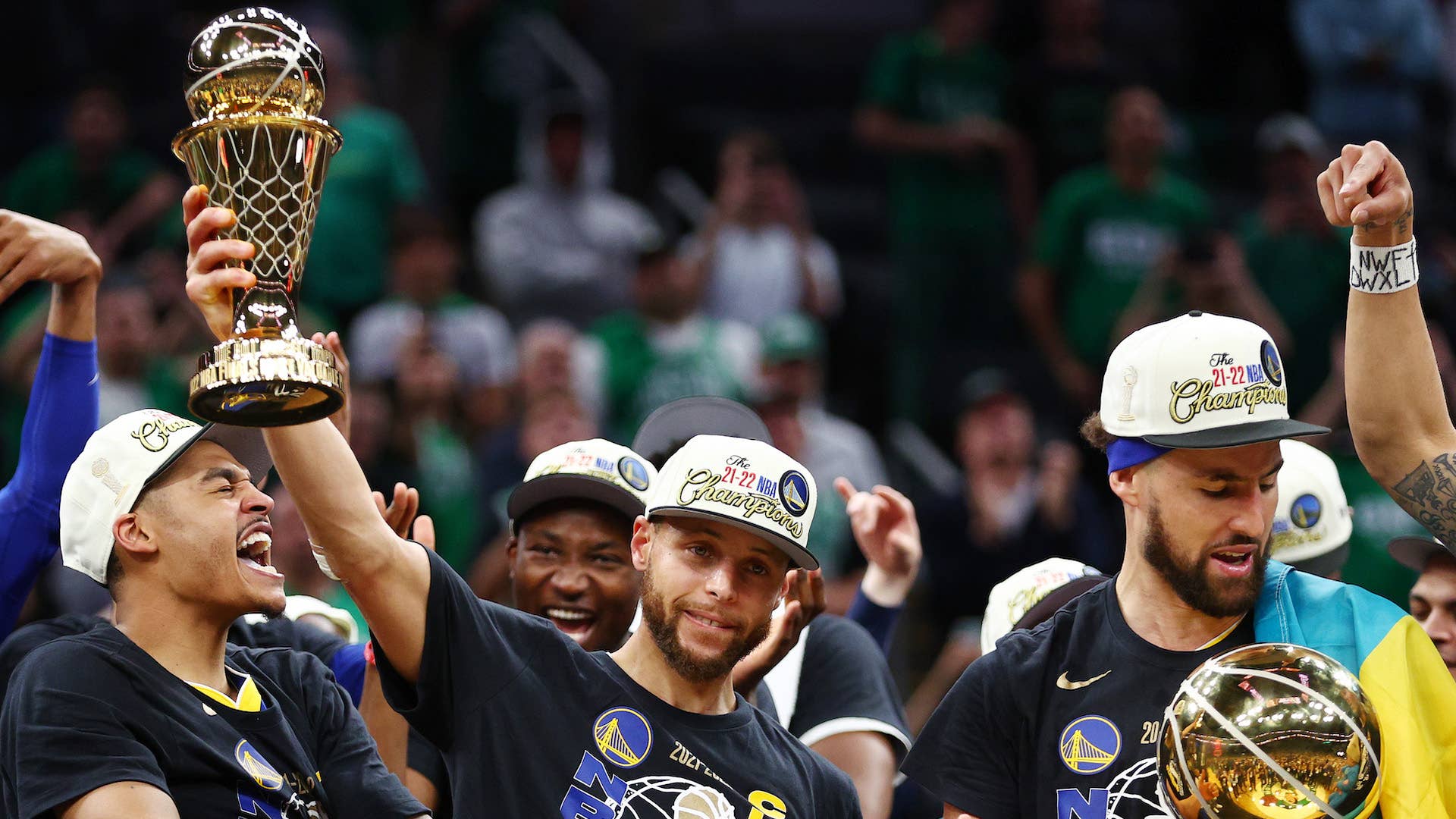 Getty
BOSTON, MASSACHUSETTS - JUNE 16: Stephen Curry #30 of the Golden State Warriors raises the Bill Russell NBA Finals Most Valuable Player Award after defeating the Boston Celtics 103-90 in Game Six of the 2022 NBA Finals at TD Garden on June 16, 2022 in Boston, Massachusetts. NOTE TO USER: User expressly acknowledges and agrees that, by downloading and/or using this photograph, User is consenting to the terms and conditions of the Getty Images License Agreement. (Photo by Elsa/Getty Images)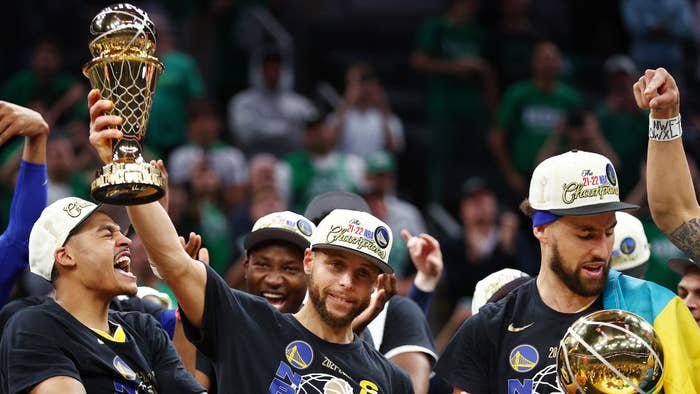 The Warriors have beat the Boston Celtics to become the 2022 NBA Champions. Game 6 took place on Thursday night at TD Garden in Boston. The final score was 103-90.
The win marks the Warriors' fourth championship in eight years, the last time being back in 2018 when they defeated LeBron James and the Cleveland Cavaliers in just four games. 
Following the game, Steph Curry, who scored 34 points points in Game 6, was crowned Finals MVP.
You can check out some reactions to the Warriors winning the 2022 NBA Finals below.
When you see how much this title meant to Stephen Curry, you remember the haters…

- he's too skinny

- his ankles are too frail

- he has no position

- jonny flynn is better (?!)

F#@k them. Congrats Steph. Absolutely incredible 👀

#NBAFinals #Warriors pic.twitter.com/y8jVoFmZtd
Draymond's next podcast is going to draw bigger numbers than Top Gun 2.
Don't talk about Steph again unless it's in a convo with the time great PLAYERS!! And i mean a hand full of people to ever touch a basketball.
King Curry is helping reshuffle that all time list huh..