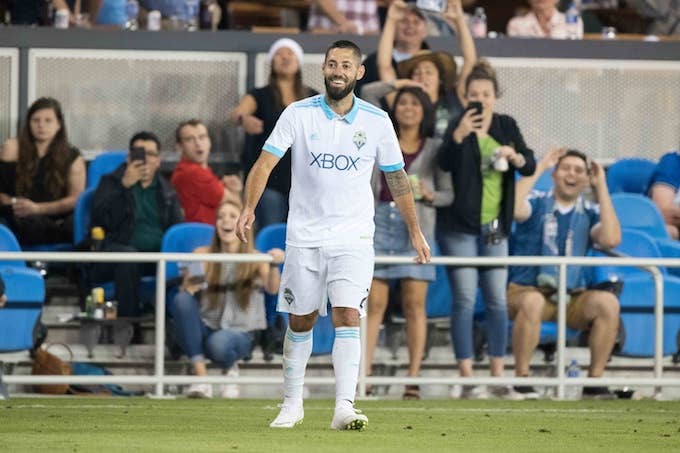 Clint Dempsey announced his retirement Wednesday. He played in three World Cup tournaments with Team USA and is tied with Landon Donovan for most goals for the U.S. Men's National Team with 57.
"After a lot of thought, my family and I have decided that this is the right time for me to step away from the game," Dempsey said, according to U.S. Soccer. "I'd like to thank all of the teammates, coaches and support staff that I've worked with throughout my career. It has always been my dream to make it as a pro. I'm grateful to have been on this ride. I would like to thank all of the fans who have supported me throughout my career with the New England Revolution, Fulham, Tottenham, Seattle Sounders, and the U.S. Men's National Team. Y'all have always made me feel at home, and it is something that I will always remember."
Dempsey also hit the U.S. record books for international appearances (141; third all-time) and assists (21; tied for fourth all-time). Dempsey was the MLS Rookie of the Year in 2004 after the New England Revolution selected him second overall. He went on to compete in the 2006, 2010, and '14 World Cups. He was U.S. Soccer's Male Player of the Year in 2007, '11, and '12.
Dempsey left to play internationally in 2007 and became Fulham's all-time leading scorer in the Premier League, notching 50 goals. He returned to the MLS in 2013.