We Re-Drafted the 2017 NBA Draft and Lonzo Ball Is Actually a Knick
NBA fans love looking back at the drafts. Some have already wondered whether the 76ers made a mistake selecting Markelle Fultz No. 1. What if Philly had another shot? What if every team had another shot? Check out how we gave everyone a do-over for the 2017 NBA Draft.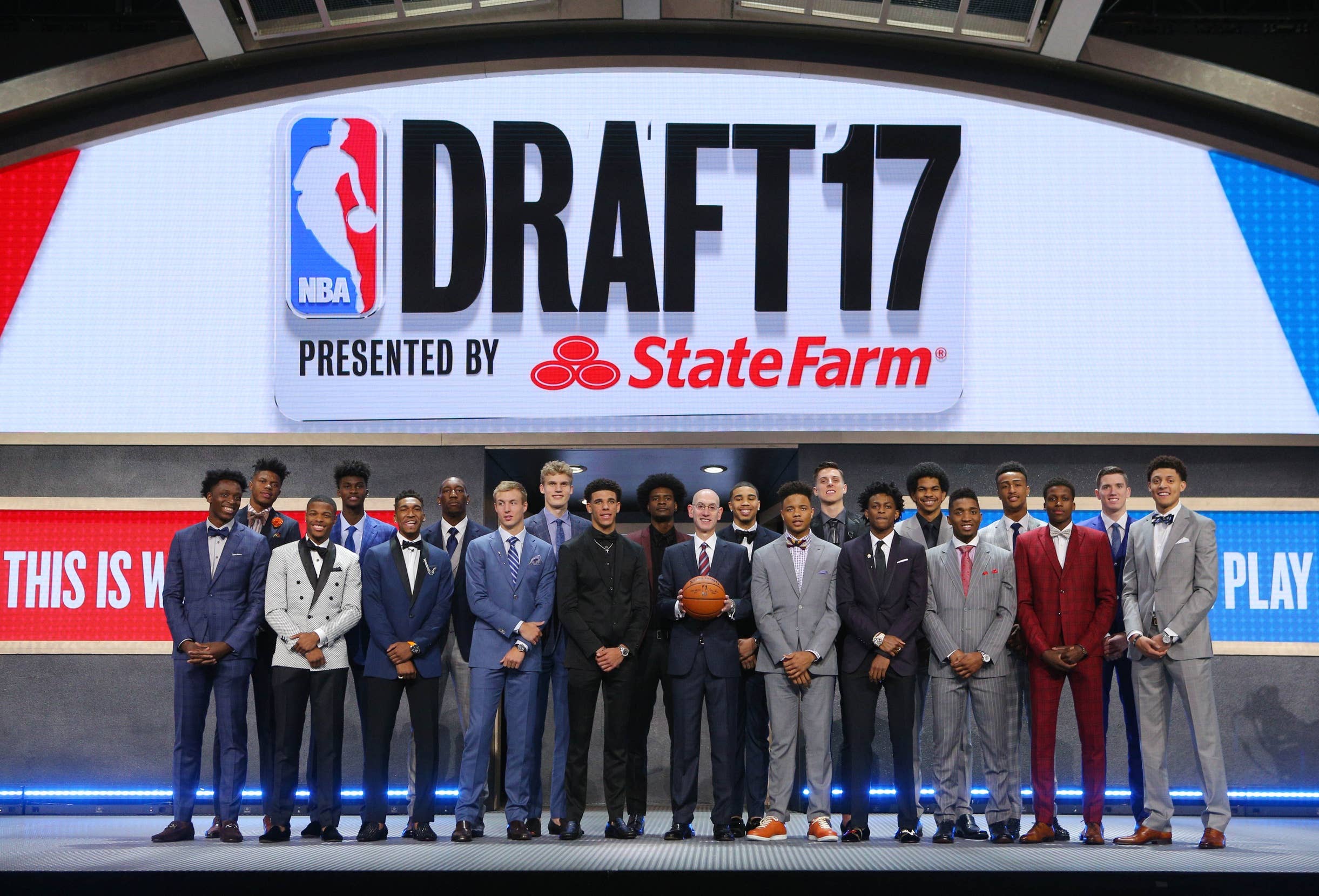 USA Today Sports
Image via USA Today Sports
Basketball fans love looking back at the drafts of yesteryear, laughing at teams' mistakes, and posturing about how they knew better. You've probably heard someone in a barbershop confidently proclaim, "I knew that guy was going to be great" or, "I knew that guy was trash."
It's easy to be an armchair quarterback with hindsight.
Fans' criticism is sometimes justified, though—teams have made some glaring mistakes over the years. In 1984, two guys went ahead of Michael Jordan. In 1996, 12 players went ahead of Kobe Bryant.
Stephen Curry fell to No. 7—behind two other point guards, Ricky Rubio and Jonny Flynn—in 2009. And, most recently, 14 teams passed on Giannis Antetokounmpo, opting instead to select players such as Michael Carter-Williams and Shabazz Muhammad.
The No. 1 pick inevitably comes under the most scrutiny. That 2013 draft is a perfect example—Anthony Bennett, seriously?
Some hoops fans have already (and understandably) wondered whether the Philadelphia 76ers made a huge mistake selecting Markelle Fultz No. 1 in last year's draft.
Fultz has barely seen the court and drama has plagued his time in Philly; in the meantime, a bunch of less-heralded rooks have lit it up. Imagine if the Sixers had Donovan Mitchell or Jayson Tatum right now. Their future and present would be better.
But what if Philly had another shot at it? What if every team had another shot at the 2017 draft?
Which rookies would go at the top? Who would fall out of the lottery or the first round altogether?
Who would soar up the charts? Where would Fultz and Lonzo Ball—the enigmatic two top picks—go in a redraft that took place today?
These are the questions we're here to answer—with eight months of hindsight.
Complex presents: the 2017 NBA Re-Draft.
For the sake of clarity, we'll assume all pre-draft and draft-night pick swaps happened exactly the same way. As each team goes on the clock, they find out everything we know now. Start the countdown for Philadelphia…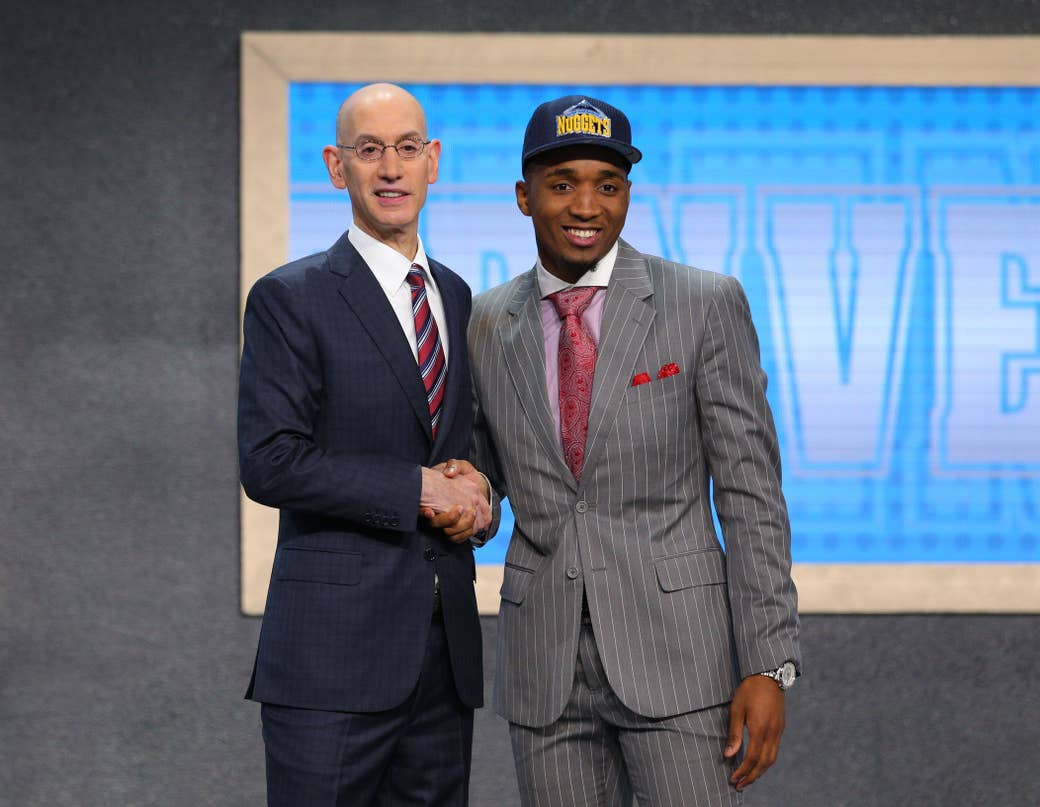 1. Philadelphia 76ers – Donovan Mitchell, G, Louisville
Where He Went on Draft Night: No. 13
Change: +12
Stats: 19.2 PPG, 3.4 RPG, 3.4 APG, 17.0 PER​
Actual Pick: Markelle Fultz
The Sixers debate taking Tatum because they already have a creator in Ben Simmons. Simmons, Embiid, and Tatum would form a balanced 1-2-3 punch. Mitchell, however, is simply too gifted to pass up. The philosophy: get good guys on the floor and figure out how it works later. With Hayward leaving Utah, Mitchell has been easily the Jazz's best offensive weapon; he has the second-highest usage rate among rookies. It's tough to find fault in his game at this point. He's seventh in the league in fourth-quarter scoring, behind a bunch of established superstars and ahead of a bunch of others.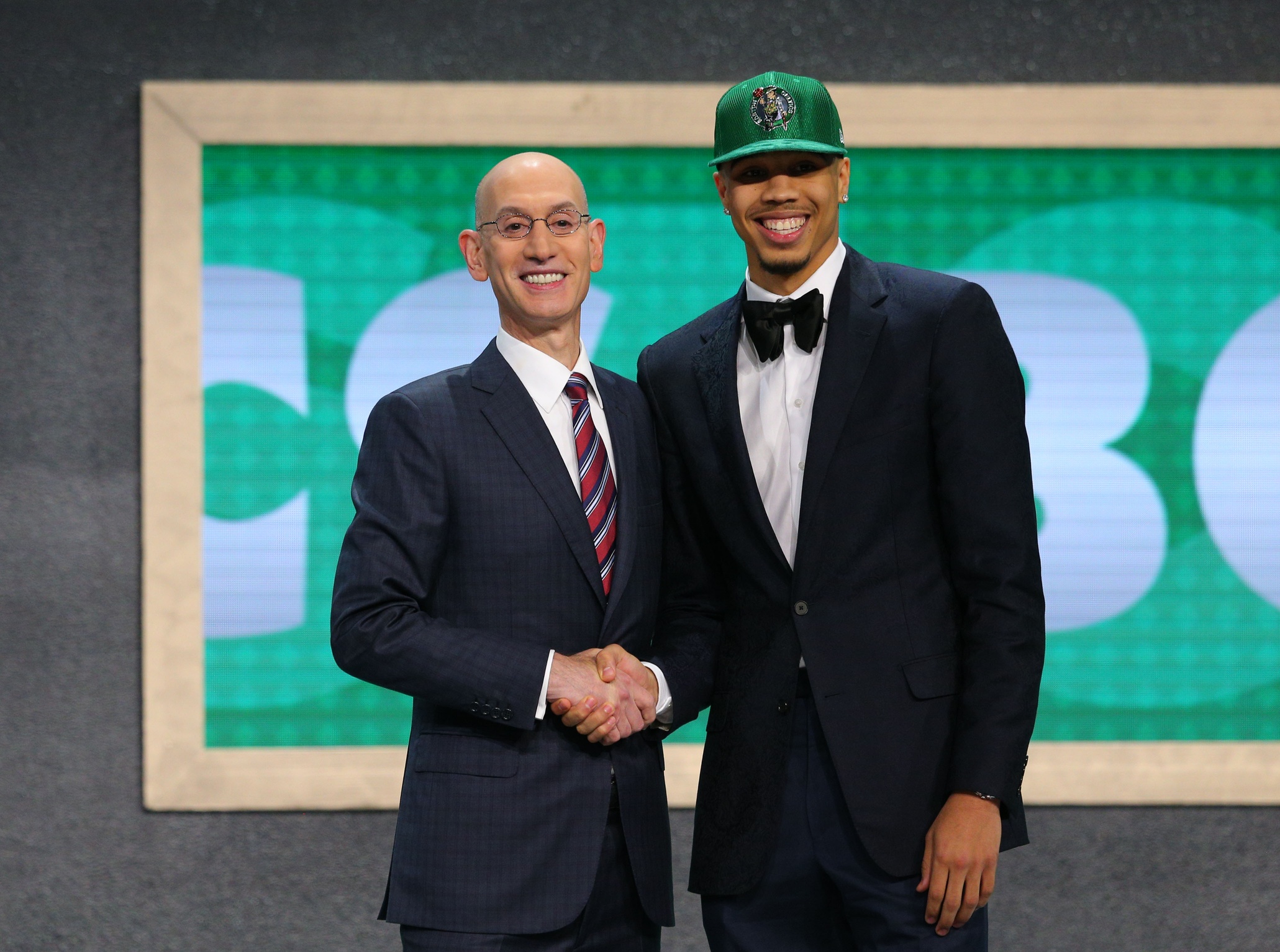 2. Los Angeles Lakers – Jayson Tatum, F, Duke
Where He Went on Draft Night: No. 3
Change: +1
Stats: 13.6 PPG, 5.2 RPG, 43% 3FG, 15.2 PER
Actual Pick: Lonzo Ball
Magic Johnson, lover of versatile guards, was hoping Mitchell would fall to No. 2, but they're happy to snag a young wing who looks like Paul George 2.0. Tatum's shot and two-way play have far exceeded expectations. He's only 19, but his game is polished; it looks effortless. With Hayward out, Tatum has received significant minutes for one of the NBA's top teams, and he's handled the workload like a seasoned vet. He'll play a big role in the Celtics' attempted Finals run in May. In an alternate reality L.A. fans would already be crowning Tatum the next great Laker.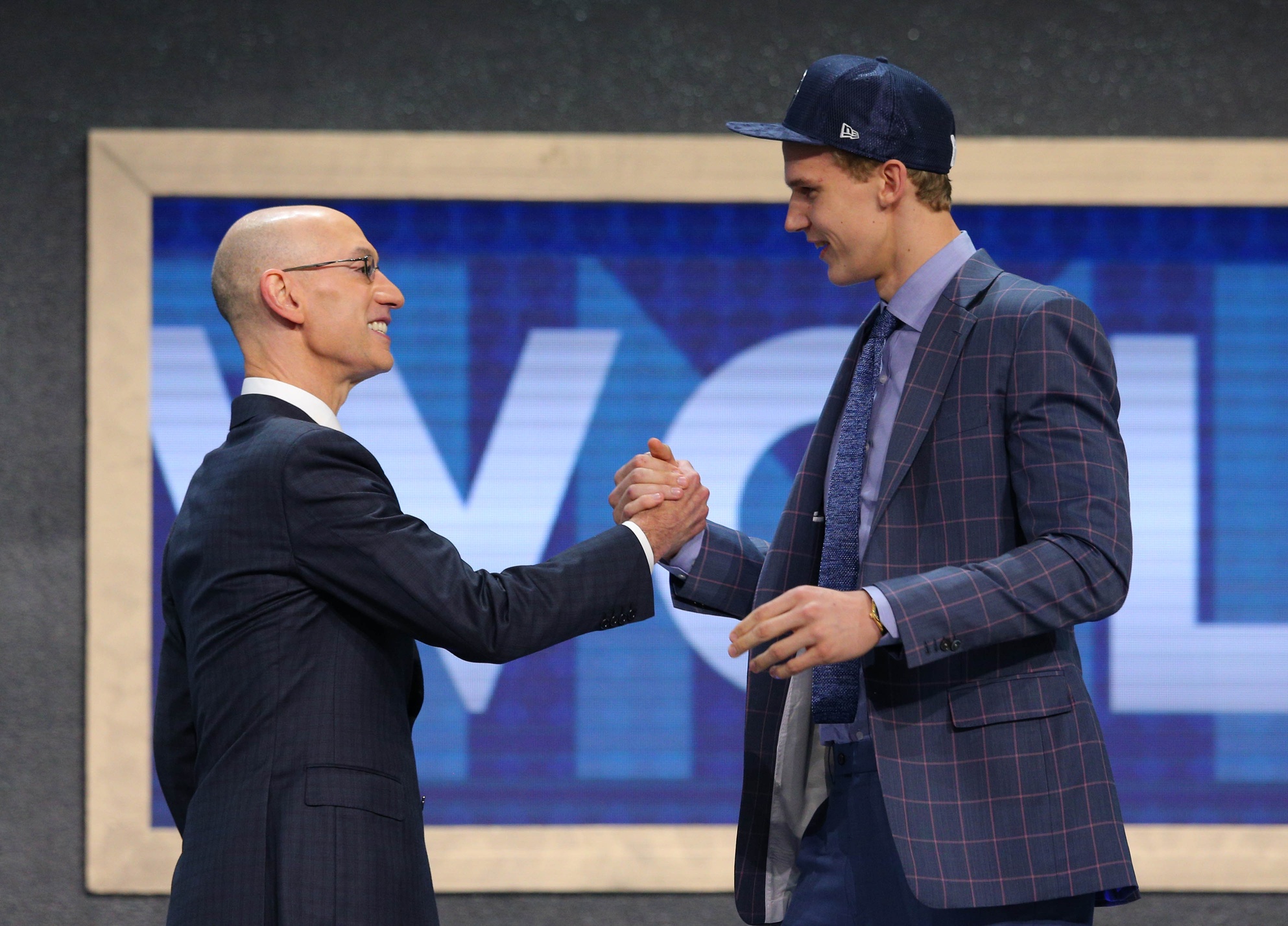 3. Boston Celtics – Lauri Markkanen, F, Arizona
Where He Went on Draft Night: No. 7
Change: +4
Stats: 15.2 PPG, 7.7 RPG, 36% 3FG, 15.3 PER
Actual Pick: Jayson Tatum
The Celtics are looking for athletic players who could guard any position, as they strive to be "Warriors East." Having missed out on Tatum, they consider Kuzma, but instead take the best offensive weapon available: the Finnish big. The 20-year-old has filled it up for the Bulls, becoming the fastest rookie ever to knock down 100 3-pointers. He can get to the bucket and get up, too—just ask Enes Kanter, whom Markkanen recently posterized. Markkanen and the defensive savant Jaylen Brown combine to give the Celtics a yin-and-yang of functional young forwards. Boston's 25th-ranked offense has needed a boost—Markkanen provides that.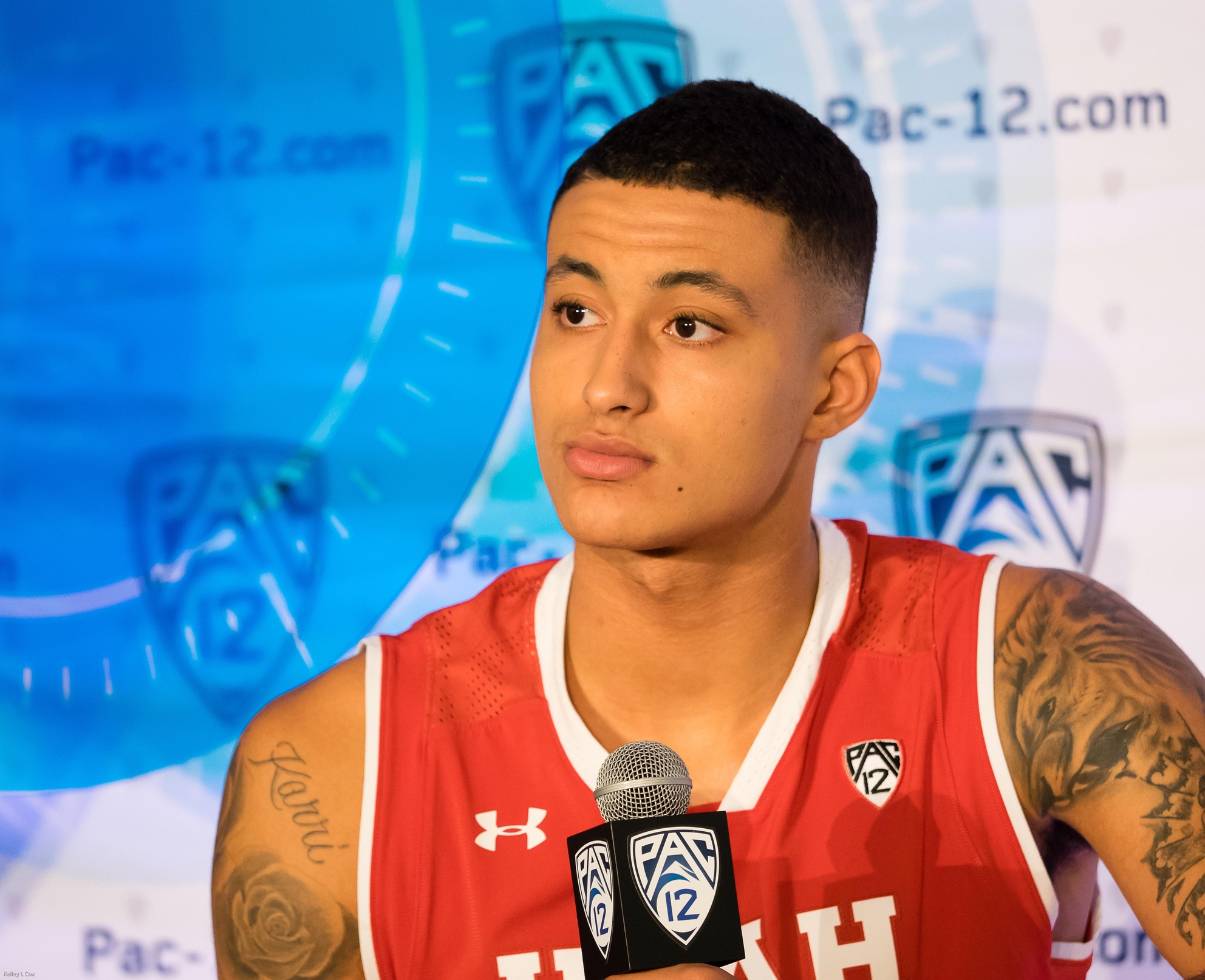 4. Phoenix Suns – Kyle Kuzma, F, Utah
Where He Went on Draft Night: No. 27
Change: +23
Stats: 15.7 PPG, 5.9 RPG, 14.6 PER
Actual Pick: Josh Jackson
The Suns somehow need a PG, so they consider going in that direction. This team, however, is flat-out bad, so they take the best available asset: the smooth, 6-foot-9 Kuzma. Kuzma's game early this season was so good that it earned a cosign from Kobe Bryant. Kuzma can make things happen with the ball in his hands. He flourishes in iso situations. His ability to space the floor gives Devin Booker some sorely needed room to cook.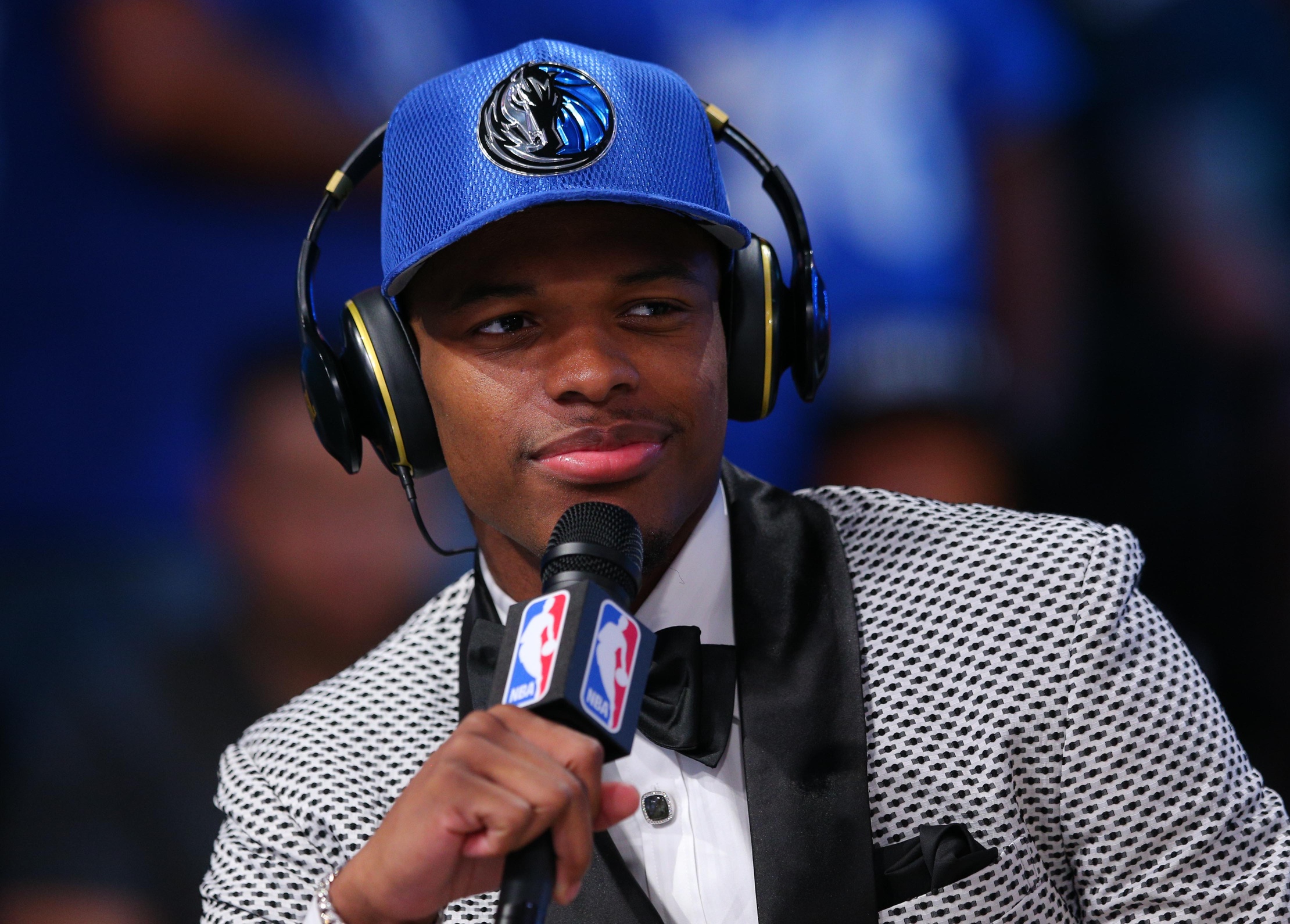 5. Sacramento Kings – Dennis Smith Jr., G, NC State
Where He Went on Draft Night: No. 9
Change: +4
Stats: 14.8 PPG, 4.8 APG, 3.9 RPG, 12.6 PER
Actual Pick: De'Aaron Fox
The Kings consider sticking with Fox, but decide instead to snag Smith Jr. The Fayetteville native has had ups and downs but has shown as much offensive upside as any rookie—and the bottom-feeding Kings need offense badly. This pick is an investment in hopes that Smith can cut down on turnovers and become a more consistent shooter. He can shoulder a heavy offensive load; his usage rate of 28.1 is No. 1 among rookies. No. 5 is the right spot for Smith, who will likely land somewhere between Eric Bledsoe and Damian Lillard.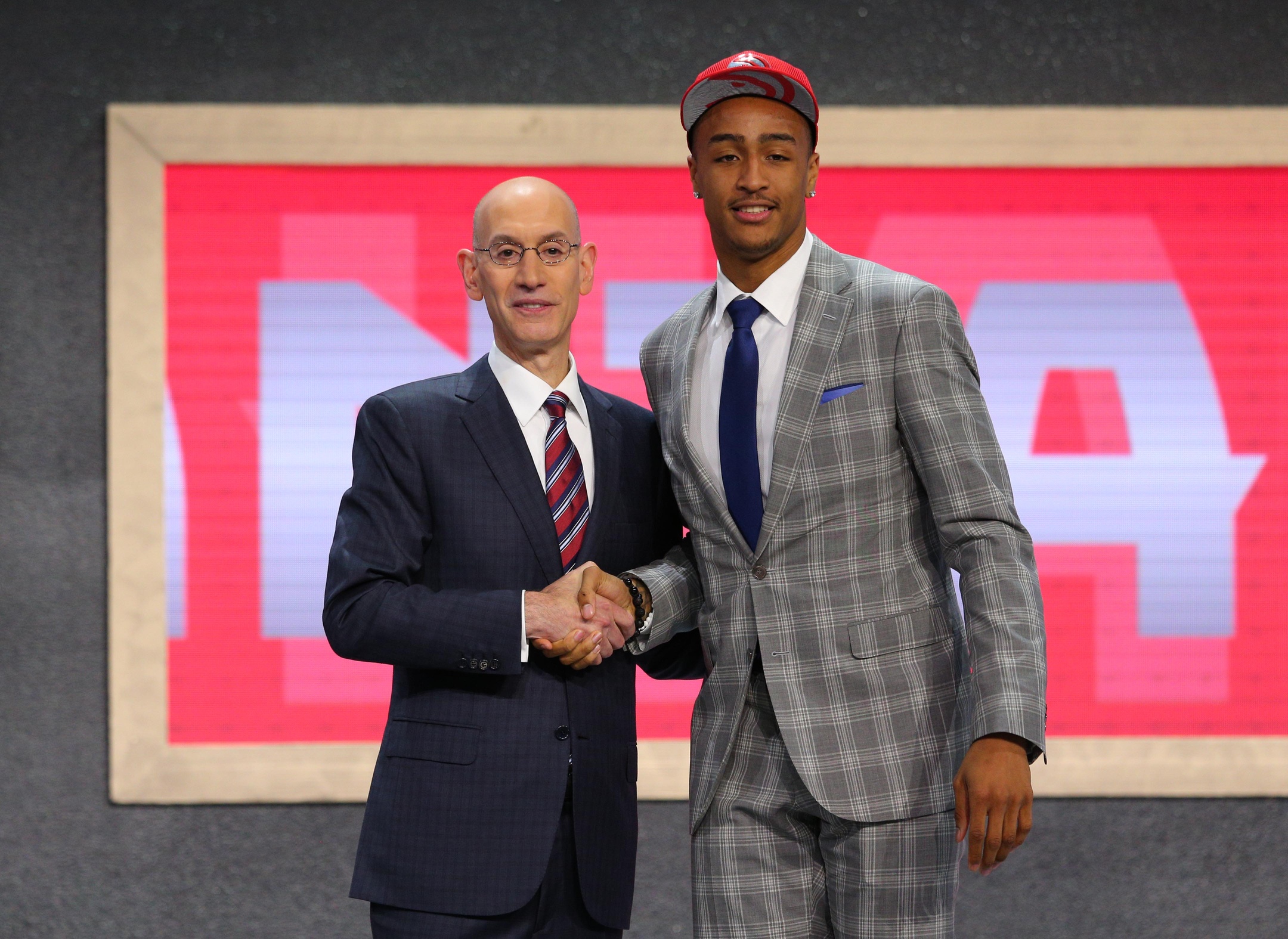 6. Orlando Magic – John Collins, F, Wake Forest
Where He Went on Draft Night: No. 19
Change: +13
Stats: 10.3 PPG, 7.0 RPG, 59% FG, 20.1 PER
Actual Pick: Jonathan Isaac
Orlando is ready to push the reset button. Instead of taking a risk on Isaac, the Magic go for a surer thing. You may have seen Collins on your highlight reel—he's got bunnies—but he's more than a dunker. He has pieced together an incredibly efficient rookie year (his PER is the best among first-year players, and he's third in Value Added). An outstanding rim-runner and pick-and-roll big, the 6-foot-10 20-year-old gives a depressed Orlando fan base a little bit of hope.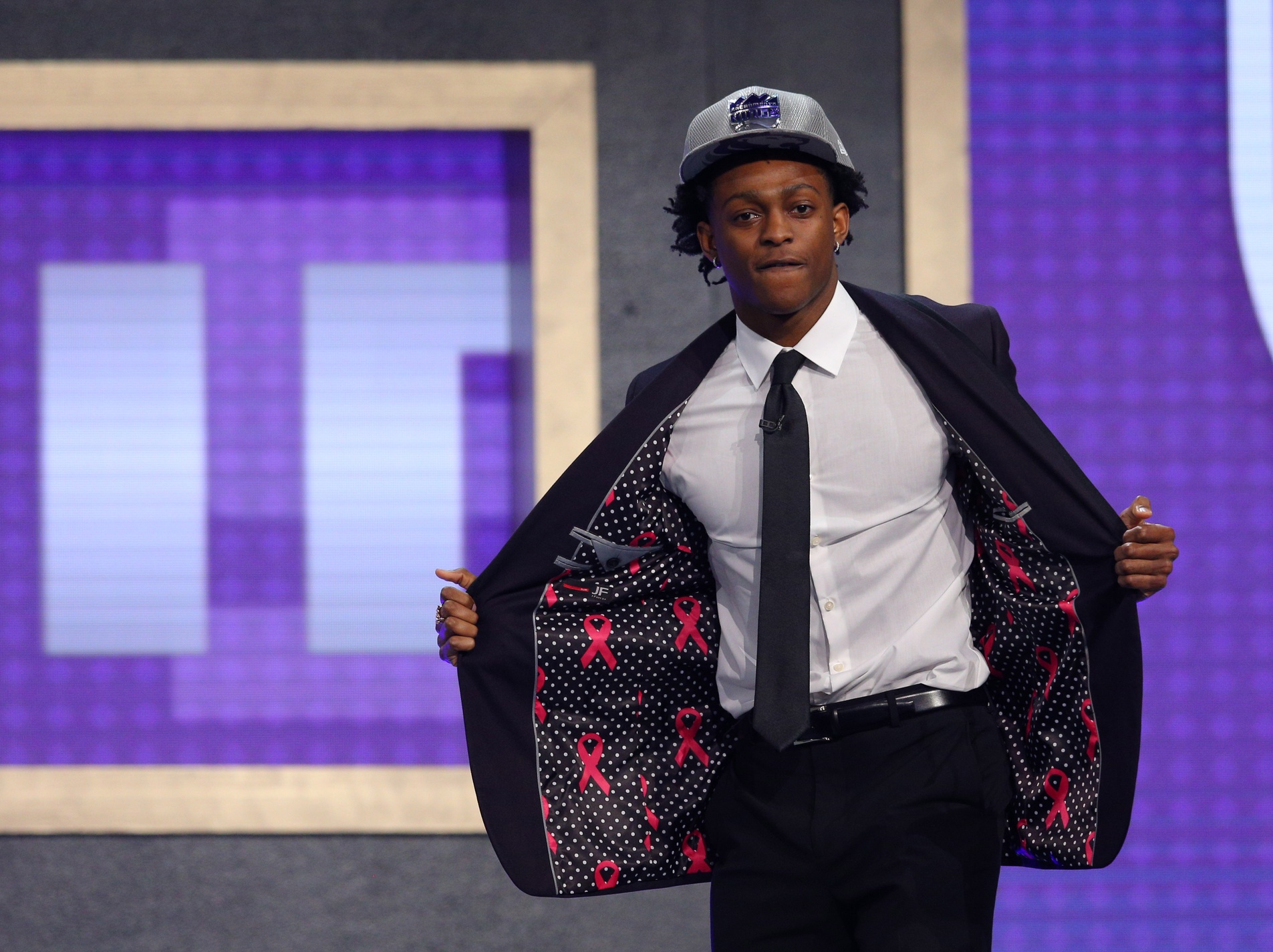 7. Chicago Bulls – De'Aaron Fox, G, Kentucky
Where He Went on Draft Night: No. 5
Change: -2
Stats: 11.3 PPG, 4.3 APG, 2.6 RPG, 11.3 PER
Actual Pick: Lauri Markkanen
Gar Forman is about to hand the card to Adam Silver, but at the last moment John Paxson chases Forman down. Pick change! The Bulls war room decides last minute that taking Lonzo isn't worth the headache of LaVar. Fox is lightning-quick, bouncy, and a lockdown defender. Despite his struggles shooting the ball, he's shown flashes of brilliance—including two game-winners—and the ability to score off the drive. The Bulls bolster their young, athletic backcourt with the best two-way PG in this class.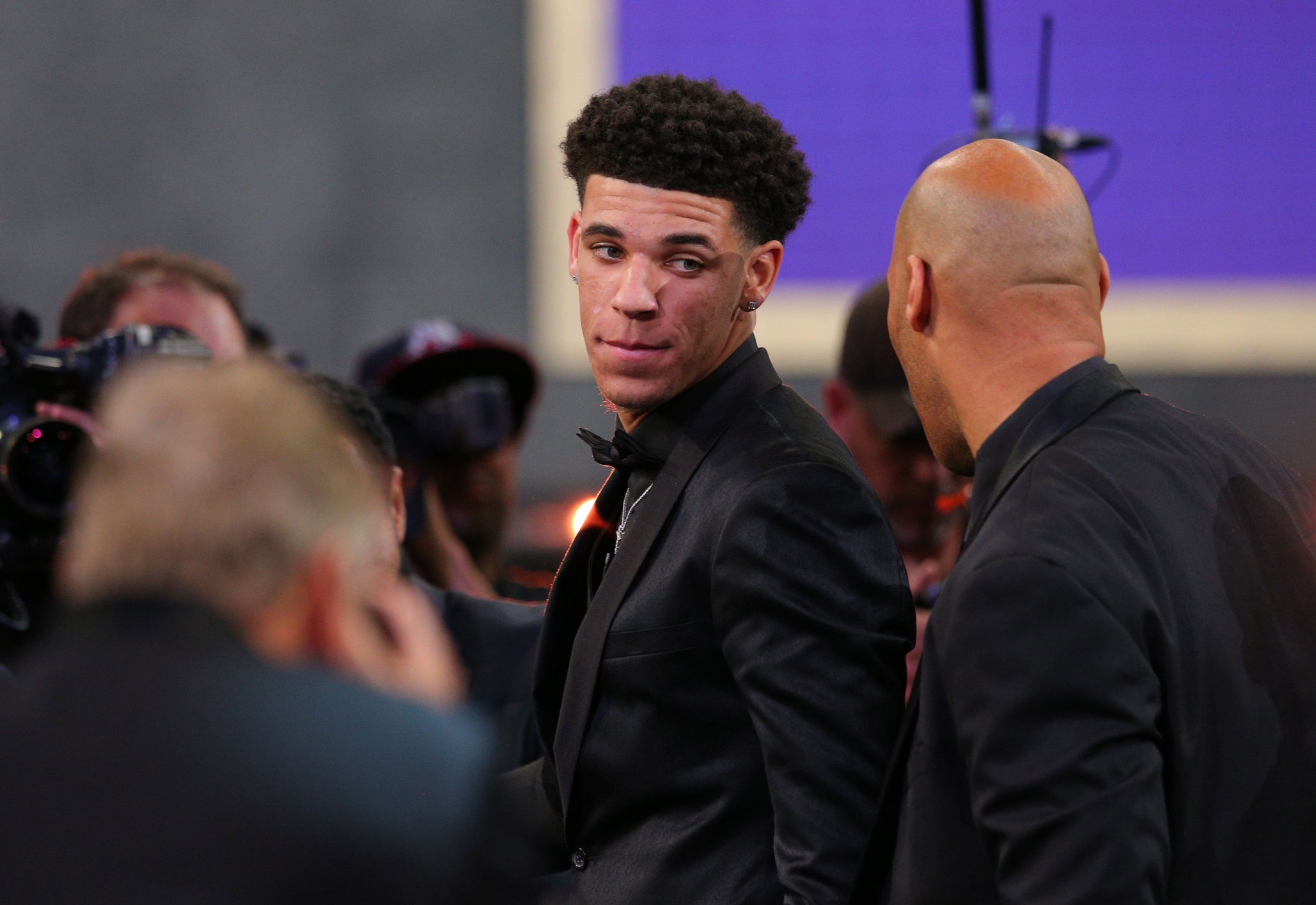 8. New York Knicks – Lonzo Ball, G, UCLA
Where He Went on Draft Night: No. 2
Change: -6
Stats: 10.2 PPG, 7.1 RPG, 7.1 APG, 12.2 PER
Actual Pick: Frank Ntilikina
The N.Y. media salivates and Knicks rejoice. Lonzo is not a bust, and he's also not the second coming of Magic. He's 20 and still developing, but the criticism of his shot is warranted—his three-point percentage has flirted with dipping into the 20s. He's not a natural scorer, but he racks up rebounds and assists, his court vision and basketball IQ are dazzling, and his teammates seem to like him. He could be a better Rondo. The Knicks suddenly have an interesting little/big combo with Ball and Porzingis.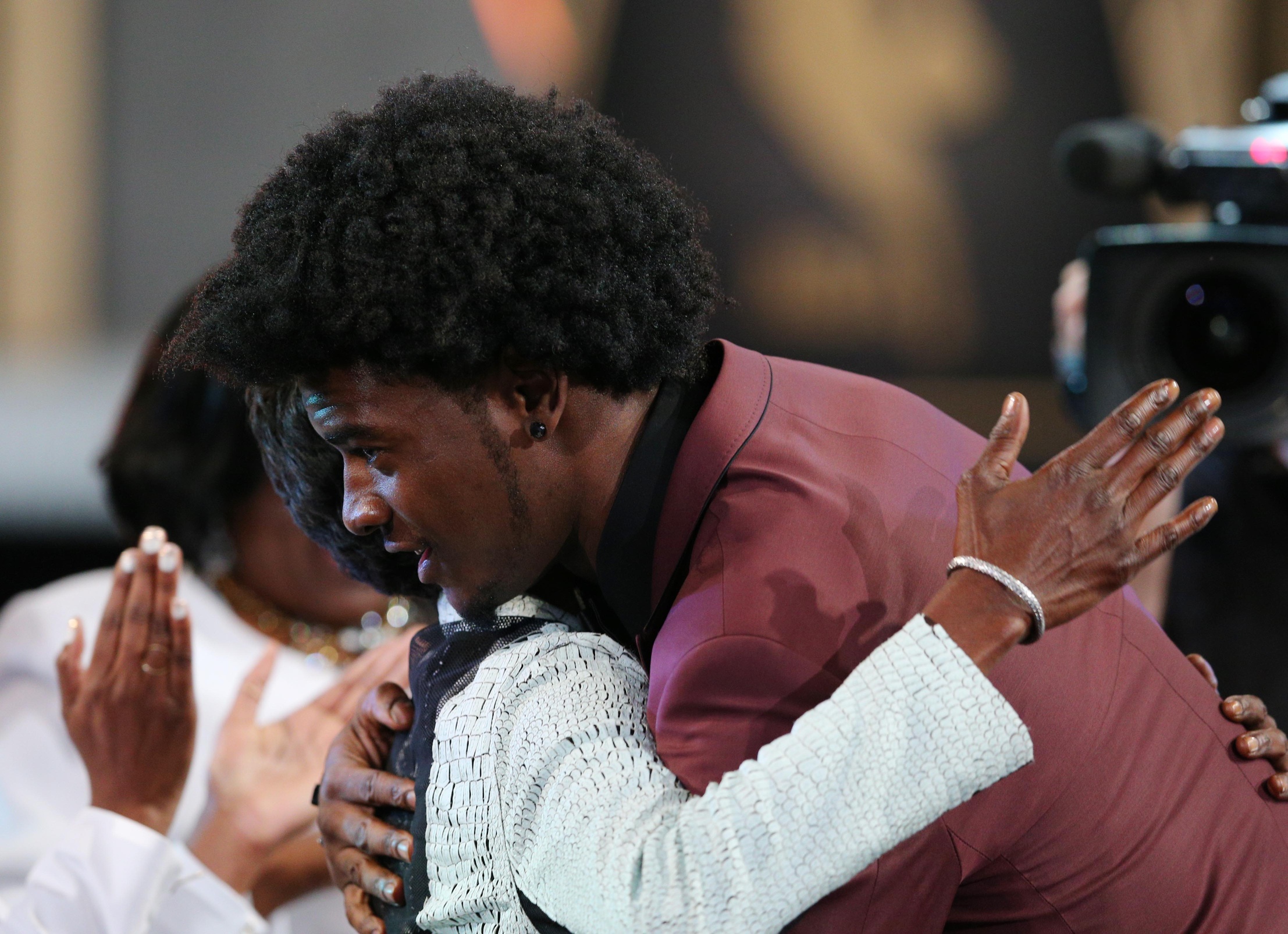 9. Dallas Mavericks – Josh Jackson, F, Kansas
Where He Went on Draft Night: No. 4
Change: -5
Stats: 11.1 PPG, 4.1 RPG, 10.2 PER
Actual Pick: Dennis Smith Jr.
The Mavs aren't contending for a title anytime soon, so they have time to nurture a project like Jackson. The 6-foot-8 former No. 1 recruit has had plenty of opportunity with the Suns. He's been aggressive but inefficient. Going into June's draft, people hailed Jackson as the most "NBA-ready prospect"—that hasn't been true. But he still has athleticism to spare and should, at worst, develop into a very good role player. He's not Andre Roberson, but probably also isn't Jimmy Butler.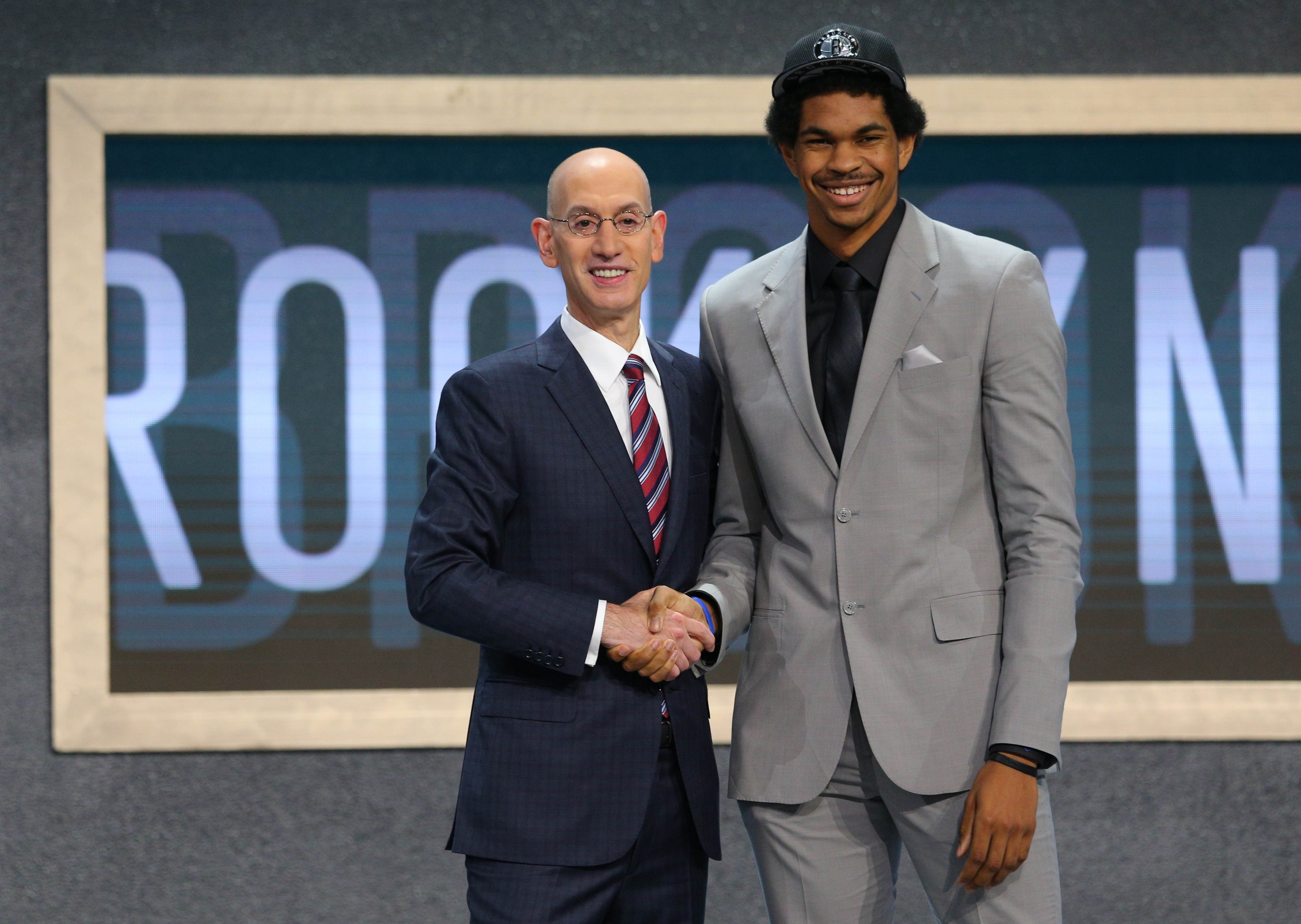 10. Portland Trailblazers – Jarrett Allen, C, Texas
Where He Went on Draft Night: No. 22
Change: +12
Stats: 7.5 PPG, 5.1 RPG, 17.7 PER
Actual Pick: Zach Collins
The Blazers, loaded at the two guard positions, wanted a big man in this spot. They made a good pick the first time around—but make a better one this time. Allen has Brooklyn fans excited; he could be the NBA's next top-tier post presence. Allen recently squared off with Andre Drummond and more than held his own. The 6-foot-11 19-year-old has looked so good that the Nets, who have no incentive to bottom out, felt comfortable trading Tyler Zeller at the deadline.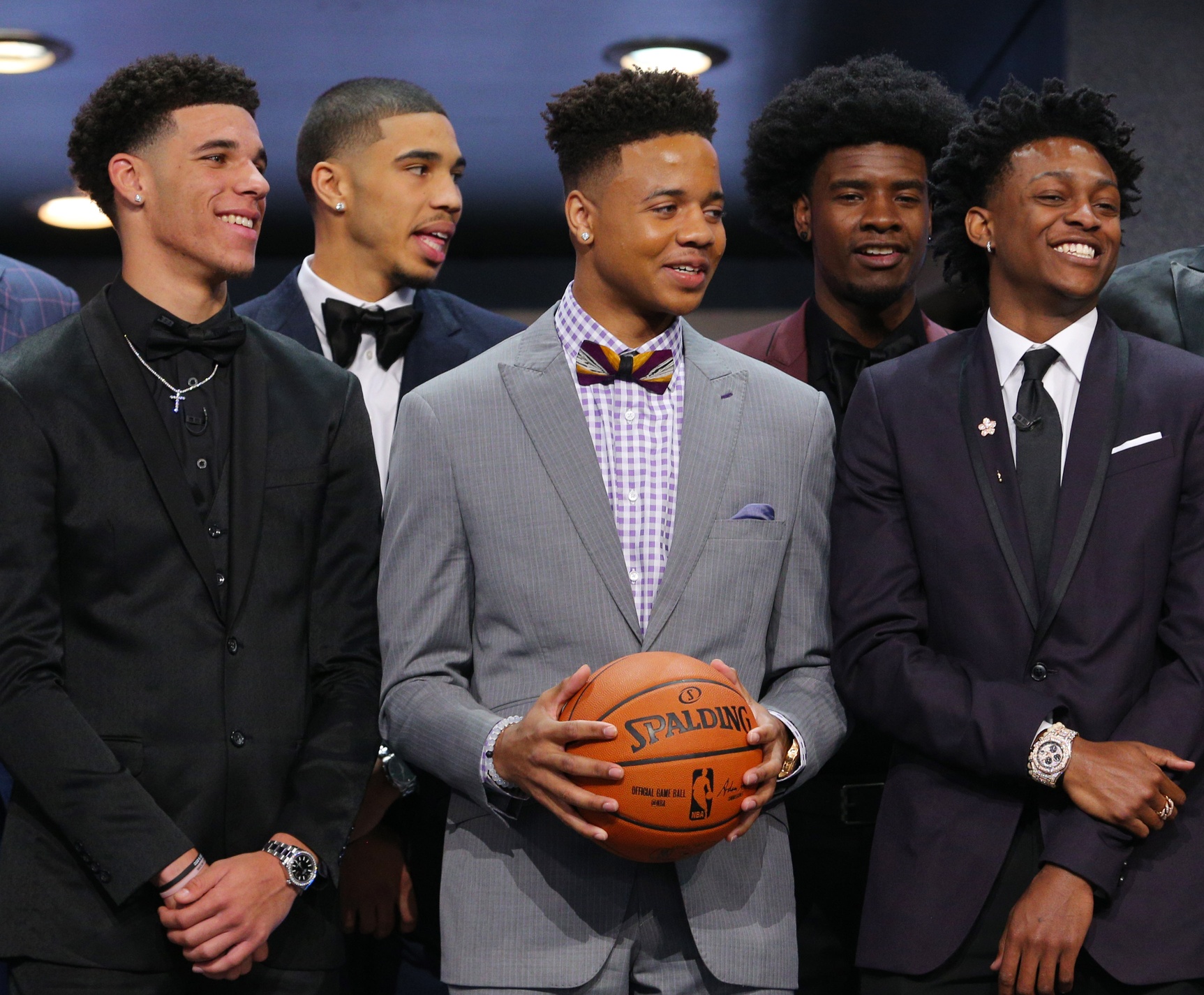 11. Charlotte Hornets – Markelle Fultz, G, Washington
Where He Went on Draft Night: No. 1
Change: -10
Stats: 6.0 PPG, 2.3 RPG, 1.8 APG, 3.7 PER
Actual Pick: Malik Monk
It's too early to label Fultz another No. 1 pick bust, but what's going on with him in Philly is bizarre. Fultz has only played in four games this year, but his shot looks truly broken, and the Sixers are going to weird lengths to try to fix it. The Celtics had to know something. Their move to trade down and take Tatum now looks brilliant. Still, it's premature to give up on Fultz, and his slide ends at No. 11. Fultz can play off the ball, which is music to Kemba Walker's ears.
12. Detroit Pistons – Josh Hart, G, Villanova
Where He Went on Draft Night: No. 30
Change: +18
Stats: 6.1 PPG, 3.6 RPG, 39% 3FG, 11.0 PER
Actual Pick: Luke Kennard
The Pistons consider sticking with the more offensively gifted Kennard but choose to take Hart, as they know they'll miss Avery Bradley's perimeter defense. Hart had a decorated career at Villanova, but scouts doubted his explosiveness and off-the-dribble shooting ability. He's still limited with the ball but has proven to be an excellent rebounder and defender. The scouting report doesn't label him a good shooter, but he's been surprisingly effective, knocking down 39 percent of his threes. Hart has turned heads in L.A. and was a coveted prize on the trade market.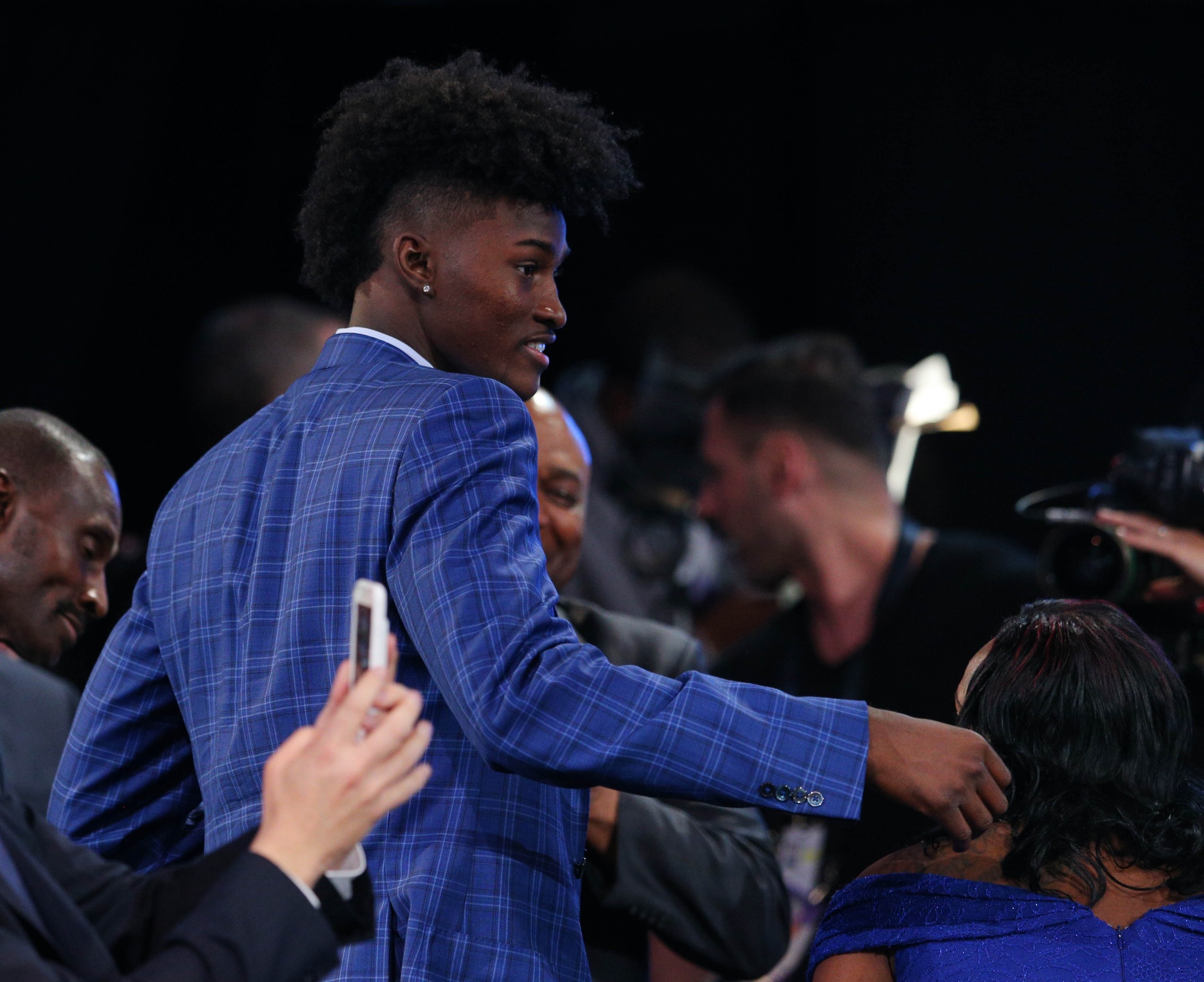 13. Utah Jazz – Jonathan Isaac, F, Florida State
Where He Went on Draft Night: No. 6
Change: -7
Stats: 5.3 PPG, 3.7 RPG, 1.0 BPG, 9.6 PER
Actual Pick: Donovan Mitchell
Isaac has always been a long-term play, and Orlando is excited with what it's seen so far. His upside is huge. He's super coordinated for a 6-foot-10 guy, and his defense has been excellent. It will probably be a long time before we see Isaac making things happen in an iso situation, but he knows how to move on offense. This could very well be a steal—too early to know. Isaac could one day form an imposing frontcourt with Gobert.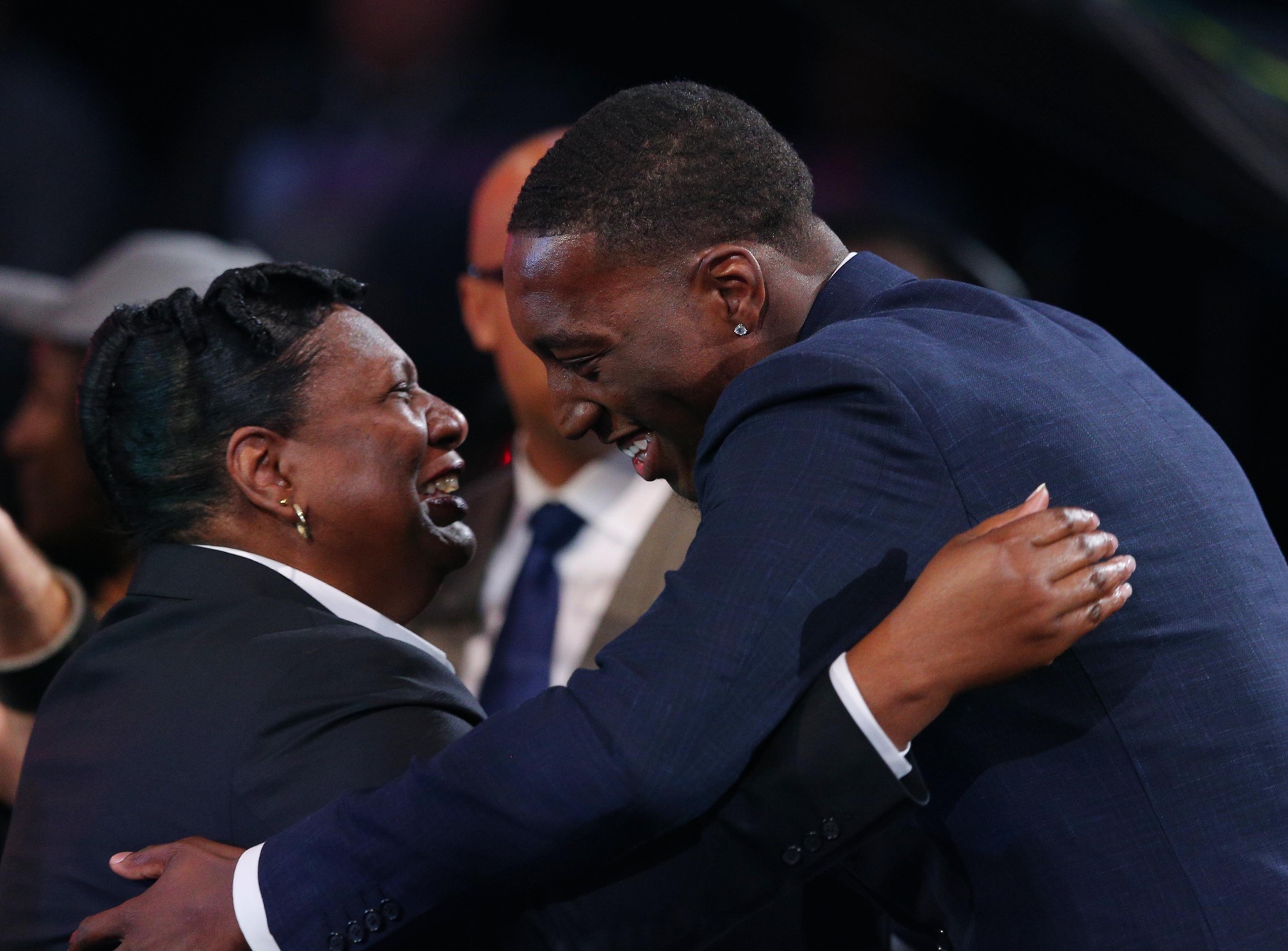 14. Miami Heat – Bam Adebayo, F, Kentucky
Where He Went on Draft Night: No. 14
Change: N/A
Stats: 7.3 PPG, 5.4 RPG, 17.3 PER
Actual Pick: Bam Adebayo
The Heat are the only team in the re-draft to stick with their original first-round pick. They're perfectly happy with the 6-foot-10 former five-star recruit. Bam isn't taking many shots, but he has played efficient basketball in his 20.6 MPG. His Value Added is fifth among rookies—the four players above him were taken in the top six—as are his PER and Estimated Wins Added. While Whiteside brings force, Adebayo brings quickness. Erik Spoelstra has elected to keep Bam on the bench, but that could change soon.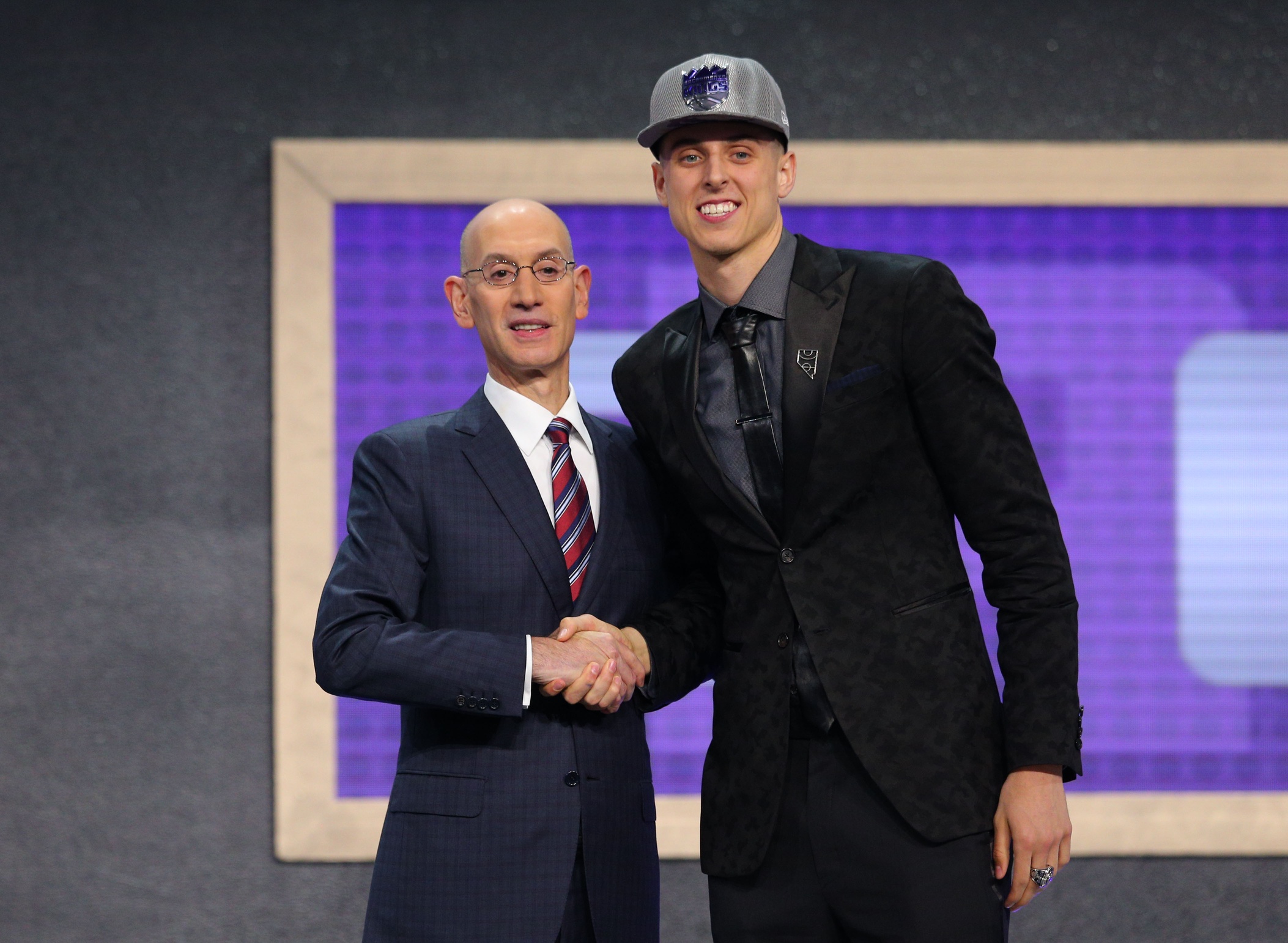 15. Sacramento Kings – Zach Collins, F, Gonzaga
Where He Went on Draft Night: No. 10
Change: -5
Stats: 4.0 PPG, 3.3 RPG, 6.8 PER
Actual Pick: Justin Jackson
This slide doesn't say nearly as much about Collins as it does about the players above him who have emerged. The 7-footer has been good in Portland, and the Blazers are bullish on his future. Collins' Rebound Rate of 11.8 is 10th among rookies, and his rim defense FG percentage is among the best in the entire league. He and Ed Davis have formed a formidable bench pairing. He's only playing 15.4 MPG, so people haven't seen much of him, but the Blazers believe Collins will be really good. The Kings are thrilled to get a skilled young big who can learn under Zach Randolph.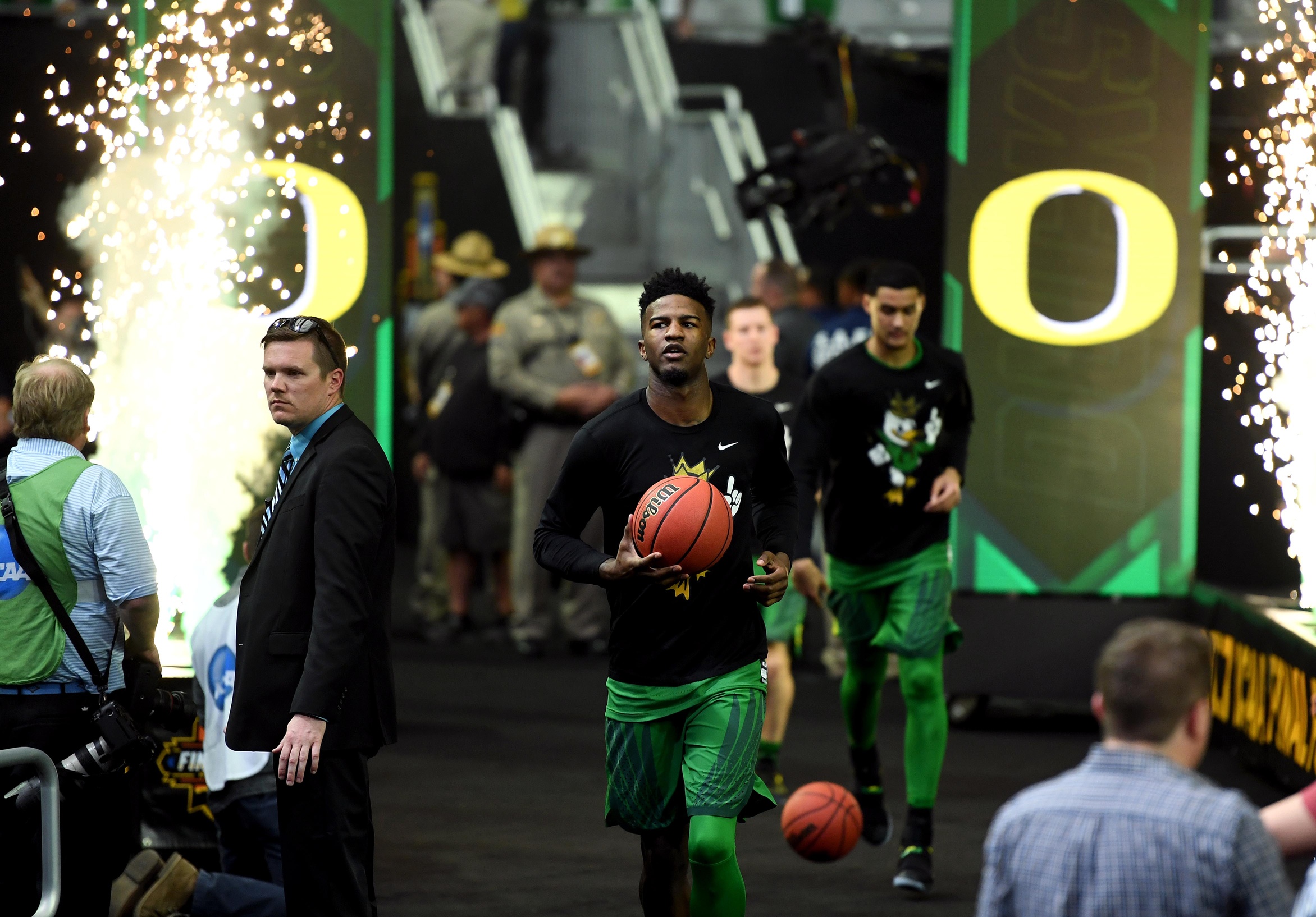 16. Minnesota Timberwolves – Jordan Bell, F, Oregon
Where He Went on Draft Night: No. 38
Change: +22
Stats: 5.1 PPG, 3.9 RPG, 19.4 PER
Actual Pick: Justin Patton
Leave it to the Warriors to buy another valuable young guy for cash. That draft-night deal now looks like a heist. Bell has gotten 14.4 MPG for the best team in basketball and has made the most of his minutes. His PER is second-best among rookies. The Warriors needed depth in the frontcourt, and the adaptable Bell has provided that. The T-Wolves, in the throes of jockeying for West playoff position, get a valuable bench energy guy who can guard multiple positions.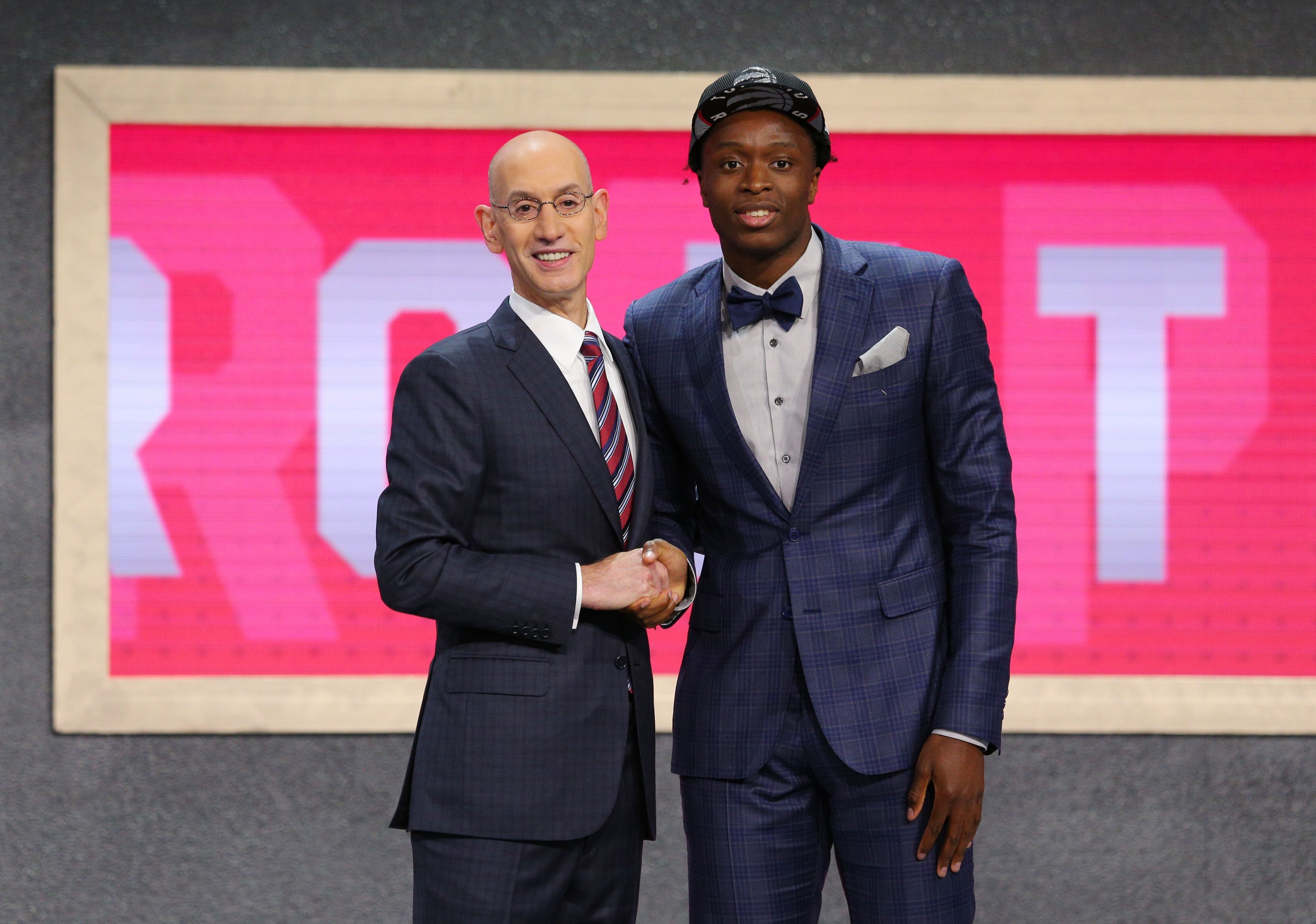 17. Milwaukee Bucks – OG Anunoby, F, Indiana
Where He Went on Draft Night: No. 23
Change: +6
Stats: 6.0 PPG, 2.5 RPG, 9.8 PER
Actual Pick: D.J. Wilson
It wasn't Anunoby's fault that he slipped in the draft; he was recovering from a serious knee injury that knocked him out of his final college season in January. With a 7-foot-2 wingspan and impressive athleticism, Anunoby was an intriguing prospect. A regular starter for the East's second-best team, the 6-foot-8 former Hoosier has made a number of teams regret passing on him. The Bucks get a defensive treasure whose shooting has been better than expected. Opposing wings quiver when Anunoby and Greek Freak are on the court at the same time.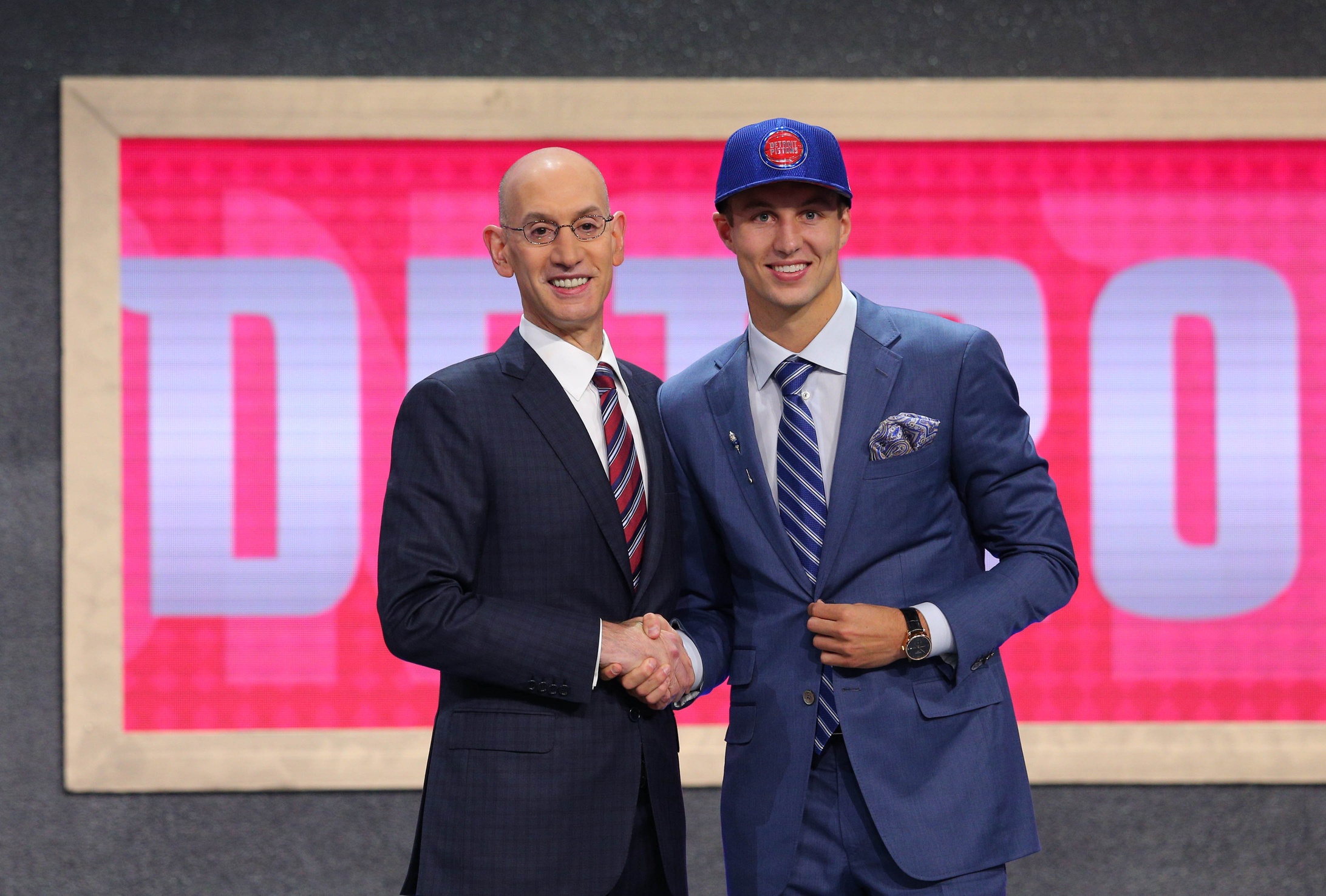 18. Indiana Pacers – Luke Kennard, G, Duke
Where He Went on Draft Night: No. 12
Change: -6
Stats: 6.9 PPG, 2.1 RPG, 42% 3FG, 11.4 PER
Actual Pick: T.J. Leaf
Kennard is another guy who falls despite looking pretty good so far this season. It says something that the Pistons were willing to unload Avery Bradley. The former Duke star has grown as the season has gone on and his role has increased. His shooting will always be the strength of his game, and he looks like a lock to have an above-average role player career—which may sound like a knock, but it's not.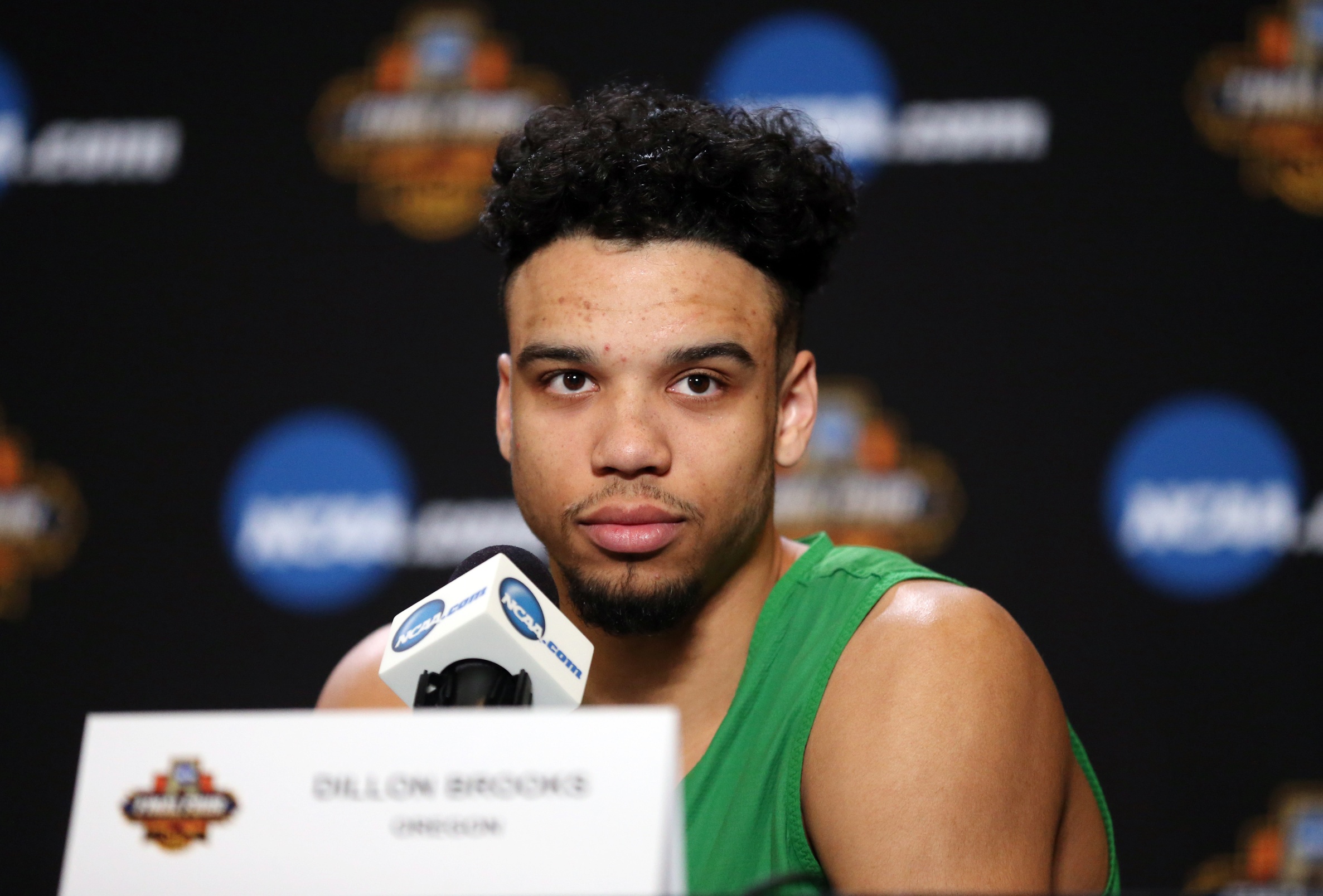 19. Atlanta Hawks – Dillon Brooks, F, Oregon
Where He Went on Draft Night: No. 45
Change: +26
Stats: 8.9 PPG, 3.1 RPG, 38% 3FG, 8.5 PER
Actual Pick: John Collins
The Hawks consider taking Ntilikina but decide they'll commit to Dennis Schröder as their PG of the future. They go for Brooks, who was a second-round steal for Memphis. Brooks goes three spots after Bell, his former Oregon teammate. He's getting 27.9 MPG and has been a fixture in the Grizzlies' starting lineup since early November. The former Oregon standout has been a reliable double-digit scorer, providing consistent production for an inconsistent team.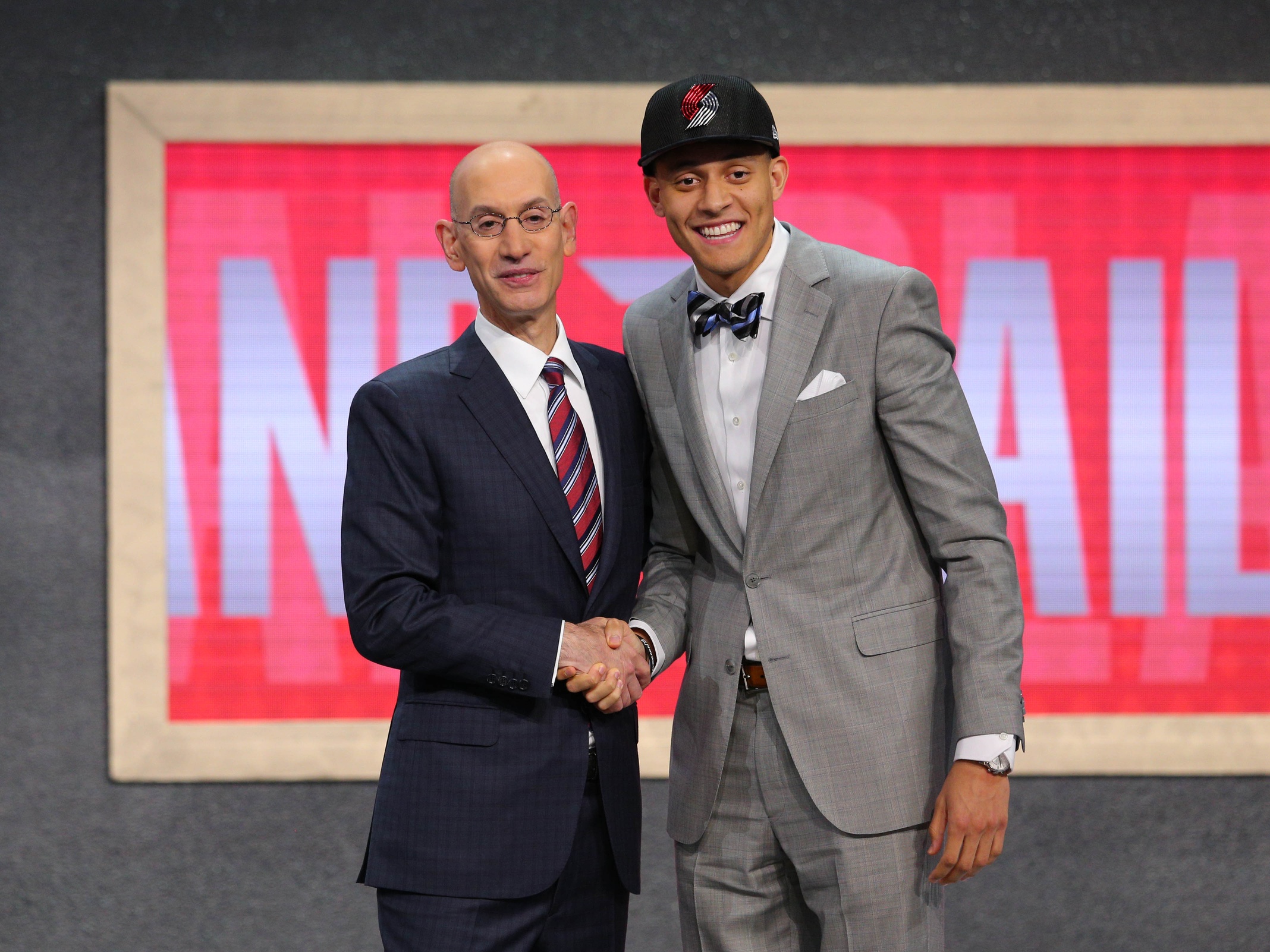 20. Portland Trailblazers – Justin Jackson, F, North Carolina
Where He Went on Draft Night: No. 15
Change: -5
Stats: 5.8 PPG, 2.3 RPG, 8.6 PER
Actual Pick: Harry Giles
Jackson saw his NBA projections vary dramatically during his outstanding college career at North Carolina. Sometimes he was a top pick. Others he was a late first-rounder. The middle of this round is where he belongs. Portland is trying to build around Lillard and McCollum and figure out what exactly Jusuf Nurkic is. Jackson won't be that third big piece the Blazers need to reach the next level, but he fills a need on the roster.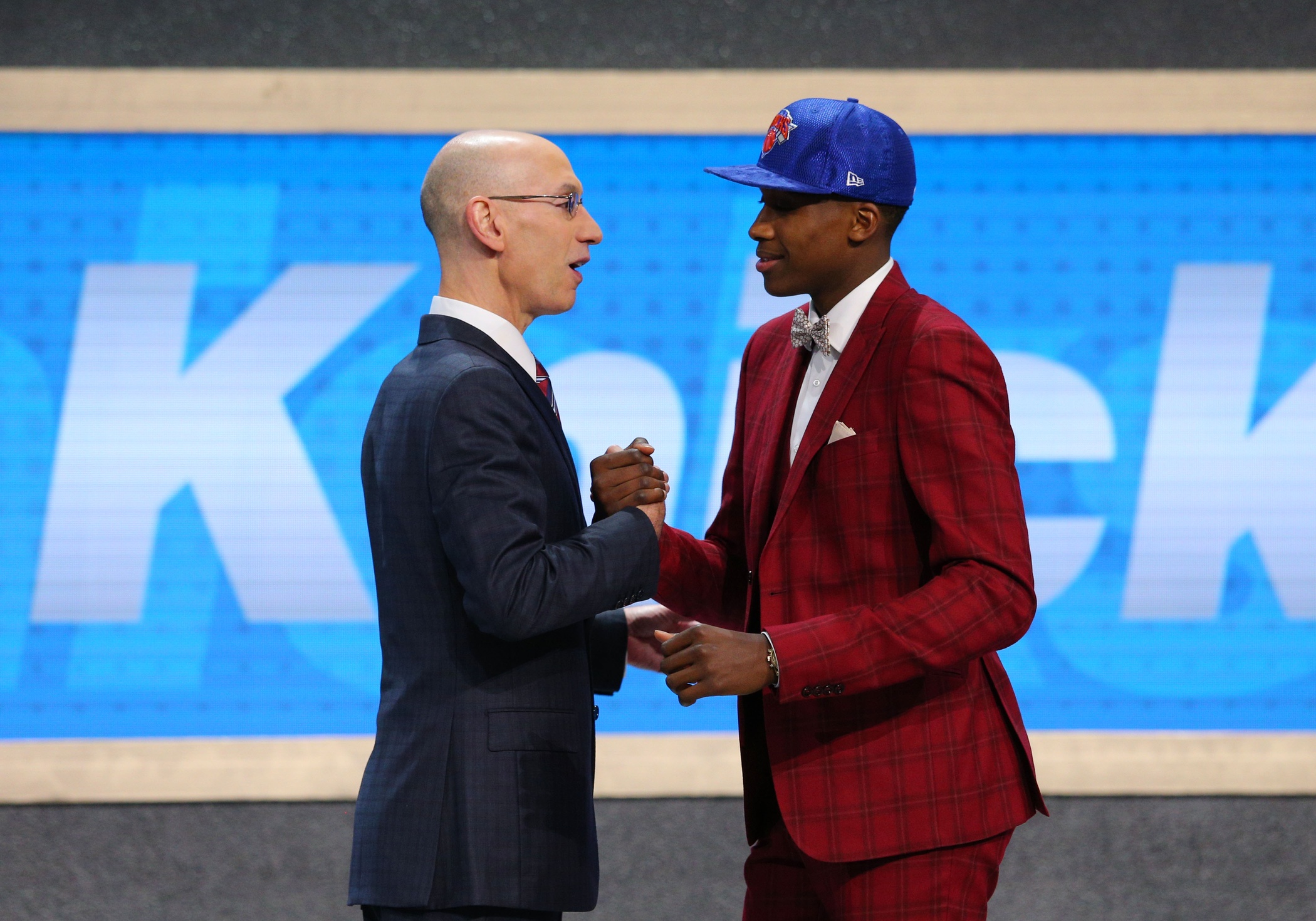 21. Oklahoma City Thunder – Frank Ntilikina, G, France
Where He Went on Draft Night: No. 8
Change: -13
Stats: 5.3 PPG, 2.1 RPG, 3.3 APG, 6.6 PER
Actual Pick: Terrance Ferguson
Ntilikina simply hasn't gotten enough minutes for the Knicks. What are Jeff Hornacek and company thinking? The season basically ended when Porzingis went down. Why add Emmanuel Mudiay to the roster at the deadline? Get the kid in the game so you can see what he's got. Ntilikina has looked mostly good in a limited role this season, but the 19-year-old from France has a ways to go—he's still limited with the ball and doesn't look for his own shot enough. OKC selects the high-motor, 6-foot-6 guard to learn under Westbrook, who has certainly never had that problem.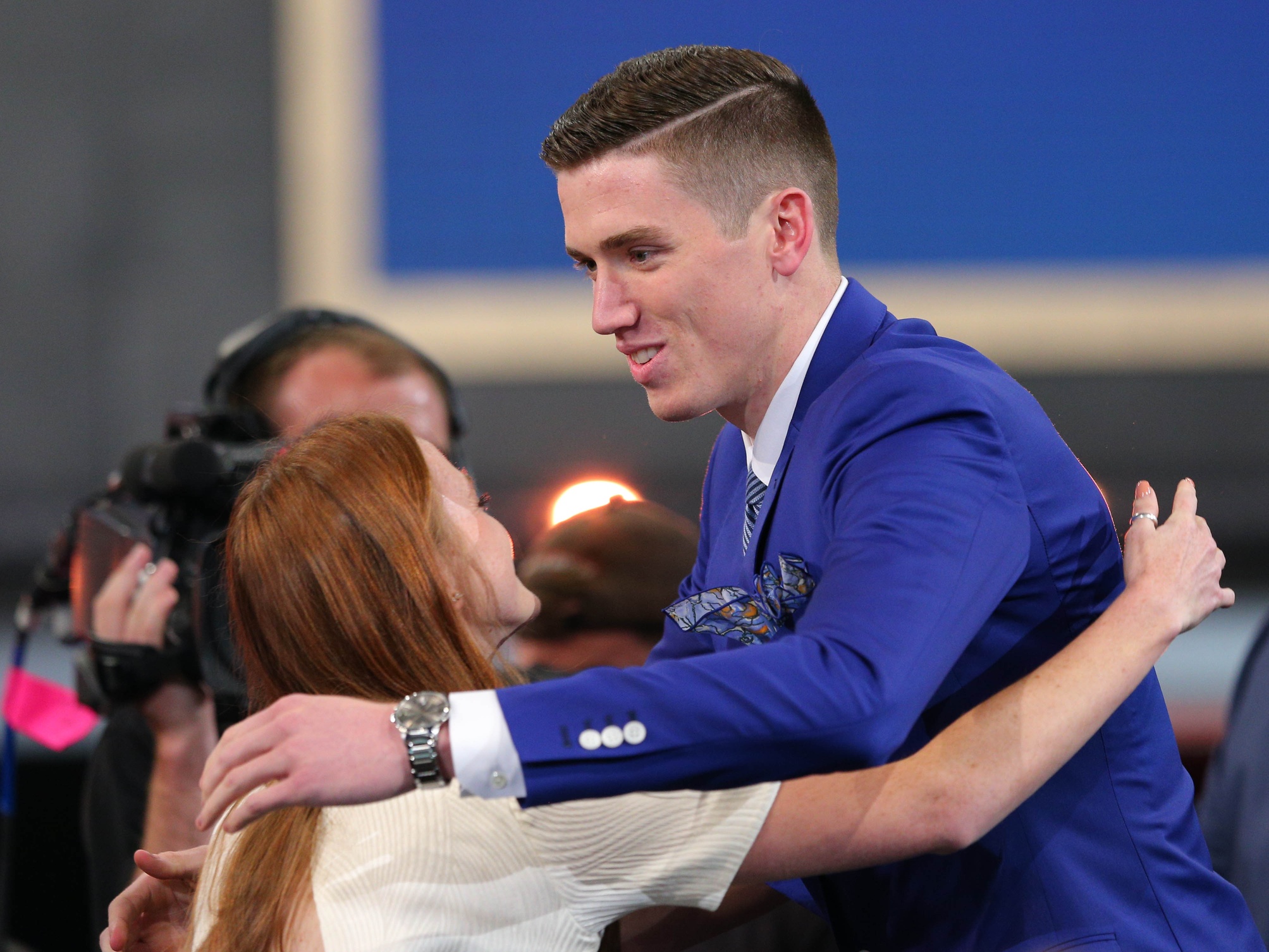 22. Brooklyn Nets – T.J. Leaf, F, UCLA
Where He Went on Draft Night: No. 18
Change: -4
Stats: 3.1 PPG, 1.6 RPG, 47% 3FG, 10.3 PER
Actual Pick: Jarrett Allen
The scouting report on Leaf coming into the pros: he was a big who could shoot. That much has proven true. He's third in the league in three-point shooting percentage. He's also developed an unlikely chemistry with Lance Stephenson. His defense needs to improve, but he's shown potential to be a future rotation guy on a good team—think of the Matt Bonner, Brad Miller, Channing Frye mold.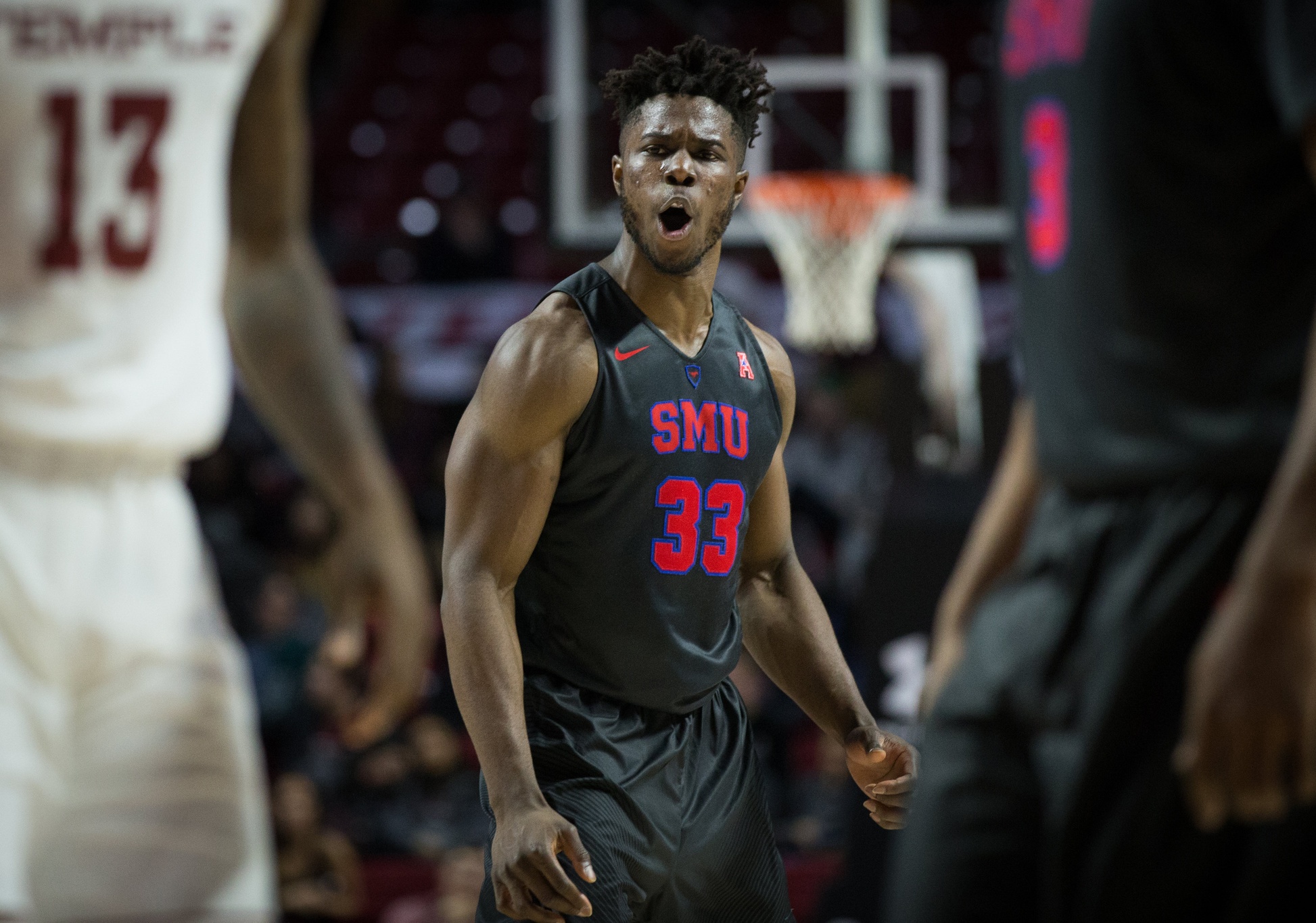 23. Toronto Raptors – Semi Ojeleye, F, SMU
Where He Went on Draft Night: No. 37
Change: +14
Stats: 2.5 PPG, 2.0 RPG, 4.3 PER
Actual Pick: OG Anunoby
Ojeleye has the most imposing physique of any first-year player. That much was emphasized during a recent Celtics-Cavs telecast in which Jeff Van Gundy questioned how Ojeleye—6-foot-7, 240 pounds, and built like a truck—could possibly be a rookie. The Celtics have given him minutes off the bench and are excited about his defensive potential. The Raptors get a powerful wing for their vaunted second unit.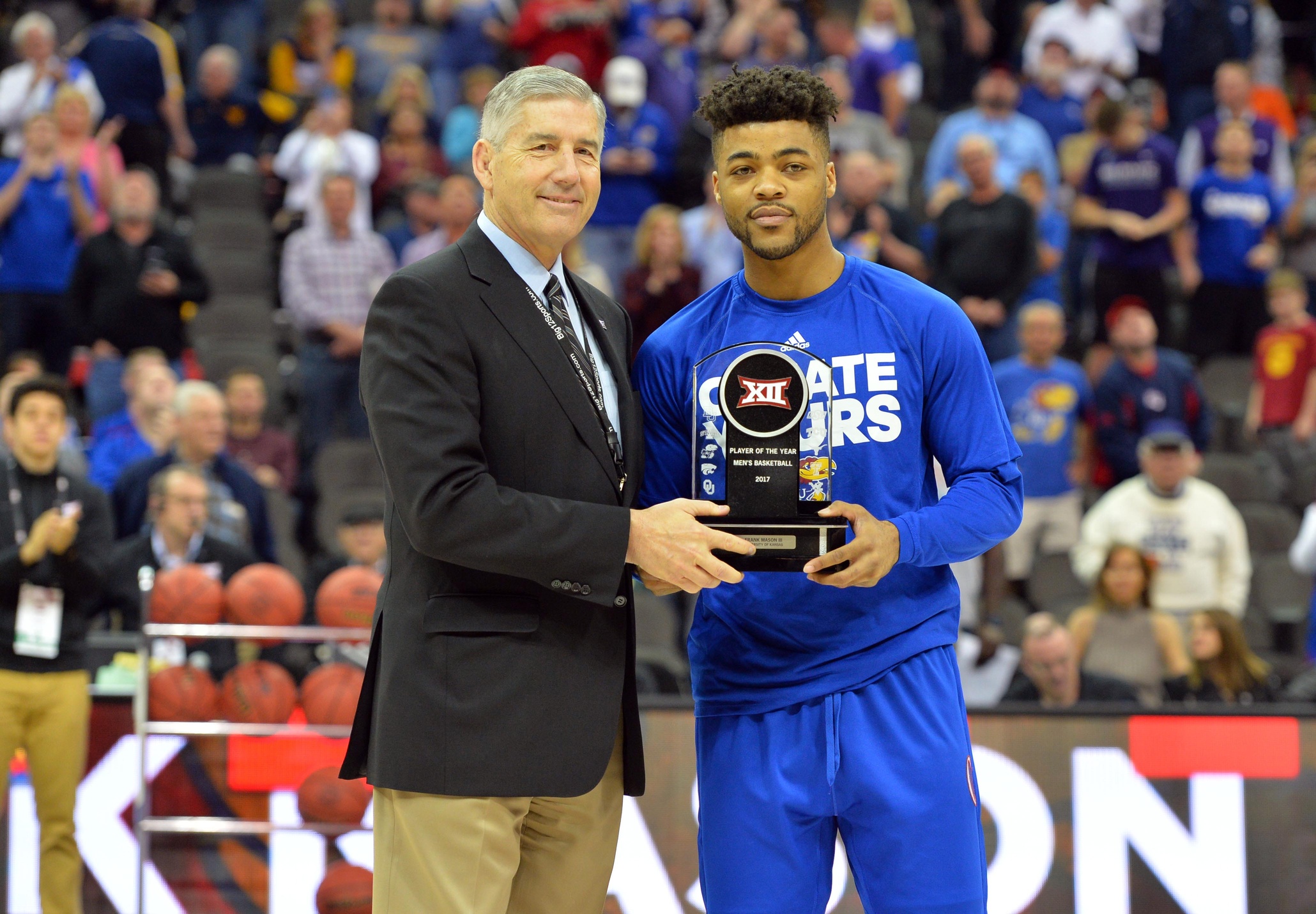 24. Denver Nuggets – Frank Mason, G, Kansas
Where He Went on Draft Night: No. 34
Change: +10
Stats: 7.6 PPG, 2.1 RPG, 2.9 APG, 12.3 PER
Actual Pick: Tyler Lydon
Mason had an excellent career at Kansas, but scouts questioned his size (5-foot-11) and defense. Early in the season he outplayed fellow Kings rookie guard De'Aaron Fox. Mason is recovering from a heel injury that's kept him out nearly two months. The Nuggets get an offense-minded guard to back up the emerging Jamal Murray.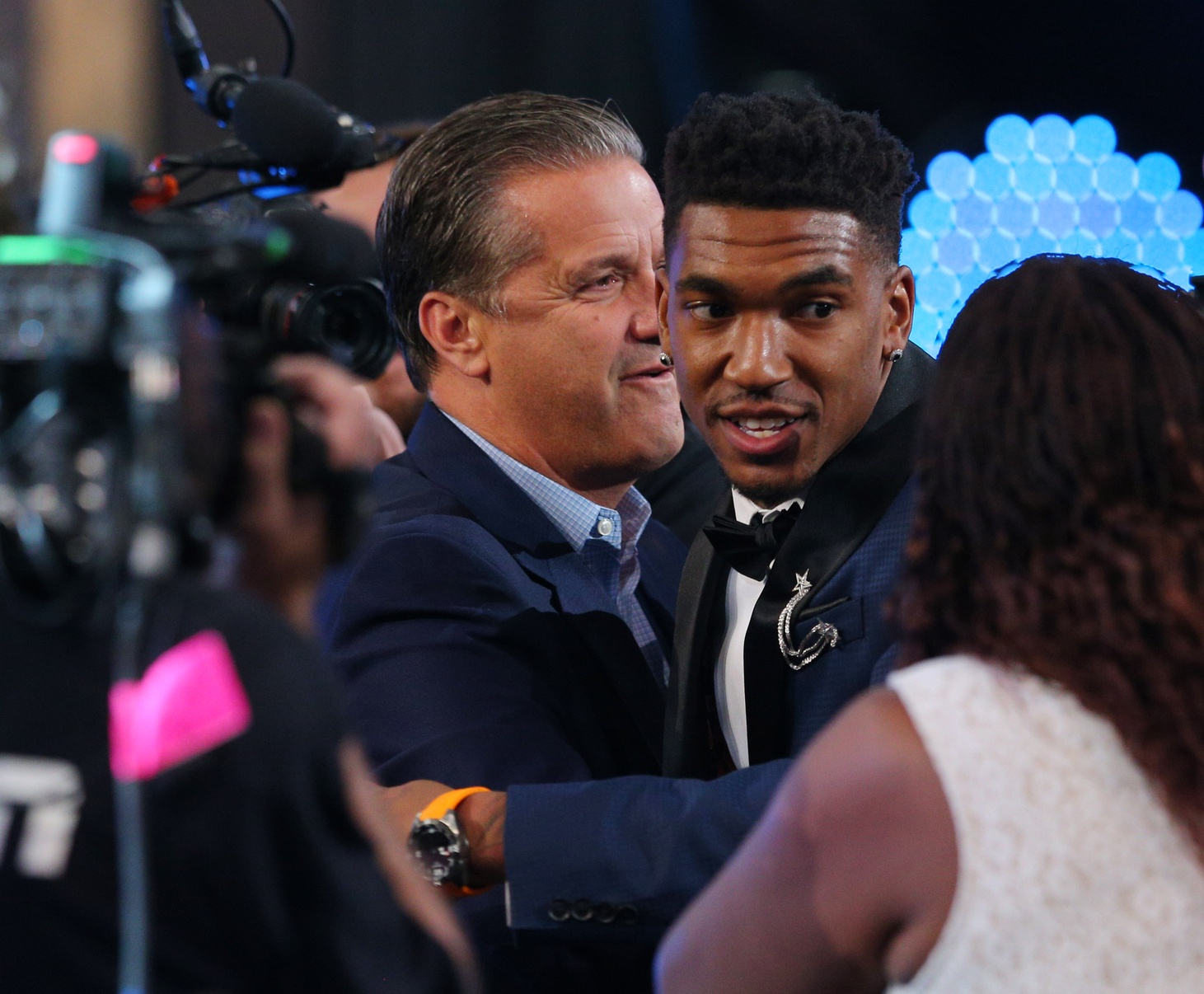 25. Philadelphia 76ers – Malik Monk, G, Kentucky
Where He Went on Draft Night: No. 11
Change: -14
Stats: 5.0 PPG, 1.2 APG, 34% 3FG, 7.6 PER
Actual Pick: Anzejs Pasecniks
Monk has struggled on defense, been in and out of the G-League, and has only gotten spot minutes with the Hornets. The prolific scorer we saw at Kentucky hasn't shown up yet. The Sixers, seeing his potential and loving projects in line with The Process, roll the dice on another shooter.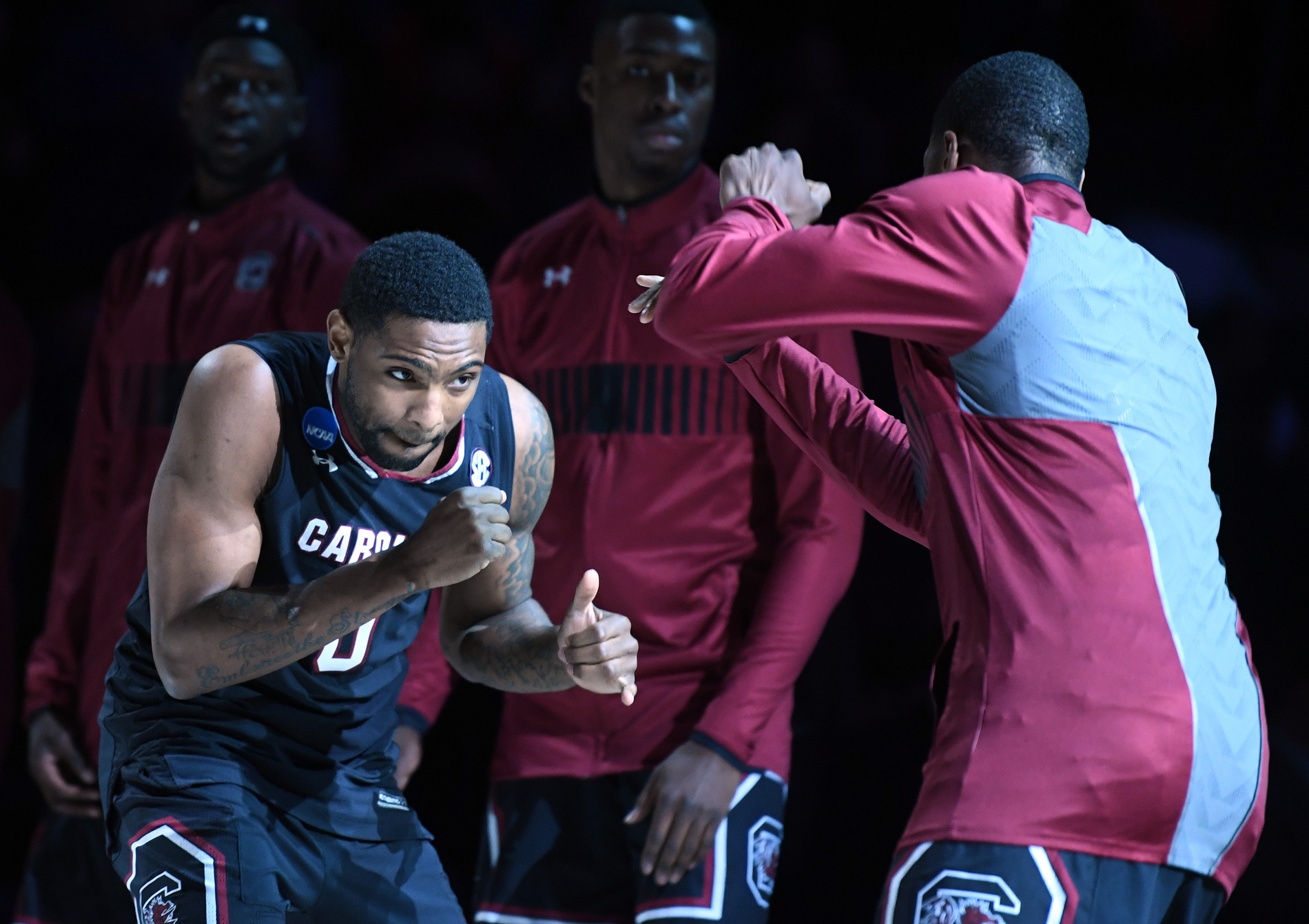 26. Portland Trailblazers – Sindarius Thornwell, G, South Carolina
Where He Went on Draft Night: No. 48
Change: +22
Stats: 3.3 PPG, 1.5 RPG, 39% 3FG, 7.9 PER
Actual Pick: Caleb Swanigan
Thornwell starred on a South Carolina team that stunned college basketball fans with its run to the Final Four. The Clippers are high on Thornwell and the next guy on this list, Jawun Evans, both of whom they snagged in the second round. Thornwell has played well for the Clippers' Lou Williams-led second unit. The Blazers get a wing who doesn't shoot much but does a little bit of everything.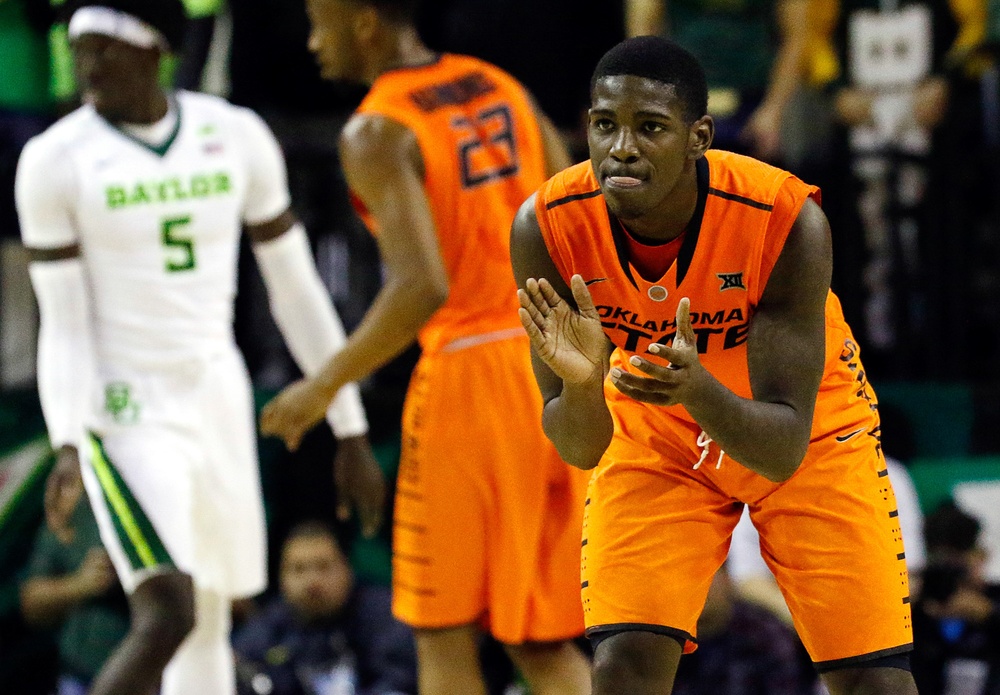 27. Los Angeles Lakers – Jawun Evans, G, Oklahoma State
Where He Went on Draft Night: No. 39
Change: +12
Stats: 5.6 PPG, 2.0 RPG, 2.4 APG, 7.2 PER
Actual Pick: Kyle Kuzma
Scouts thought the 6-foot Evans, an explosive scorer at OK State, would struggle adapting to the pros. He's been a surprise, dropping 15 twice and providing great pressure D, forcing teams to start their offense late in the shot clock. He deserves more of Austin Rivers' minutes. Evans has missed time lately with a groin and abdominal strain but has had a solid rookie year.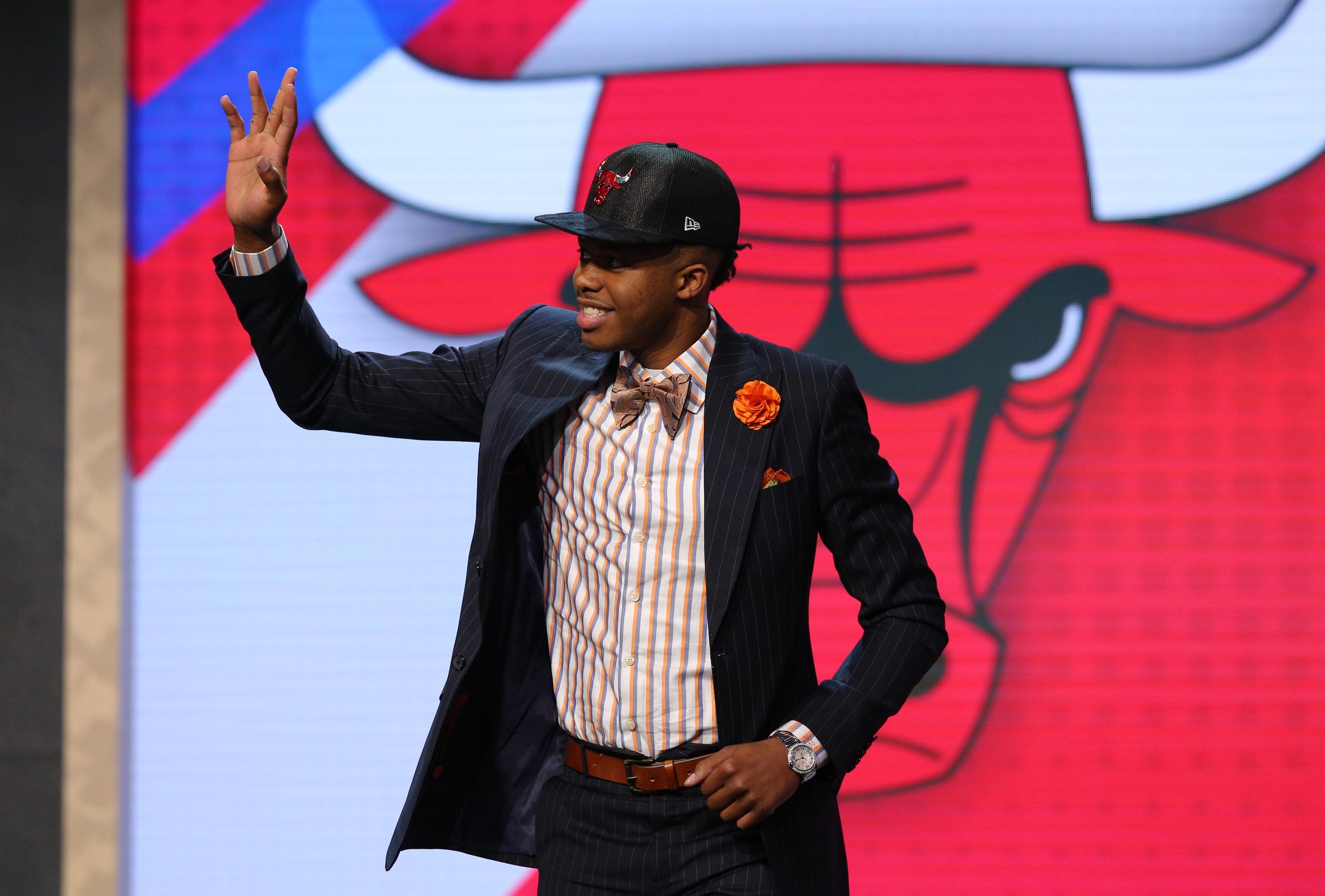 28. Utah Jazz – Justin Patton, C, Creighton
Where He Went on Draft Night: No. 16
Change: -12
Stats: N/A
Actual Pick: Tony Bradley
Still recovering from July foot surgery, Patton has been a G-League mainstay. In 25 games at the minor-league level, he has averaged 11.9 PPG, 5.0 RPG, and 1.4 BPG. Utah will have to be patient with the 7-footer, who is still raw and too thin to succeed in the NBA. With Isaac and Patton, the Jazz are punting on the immediate future and looking down the road.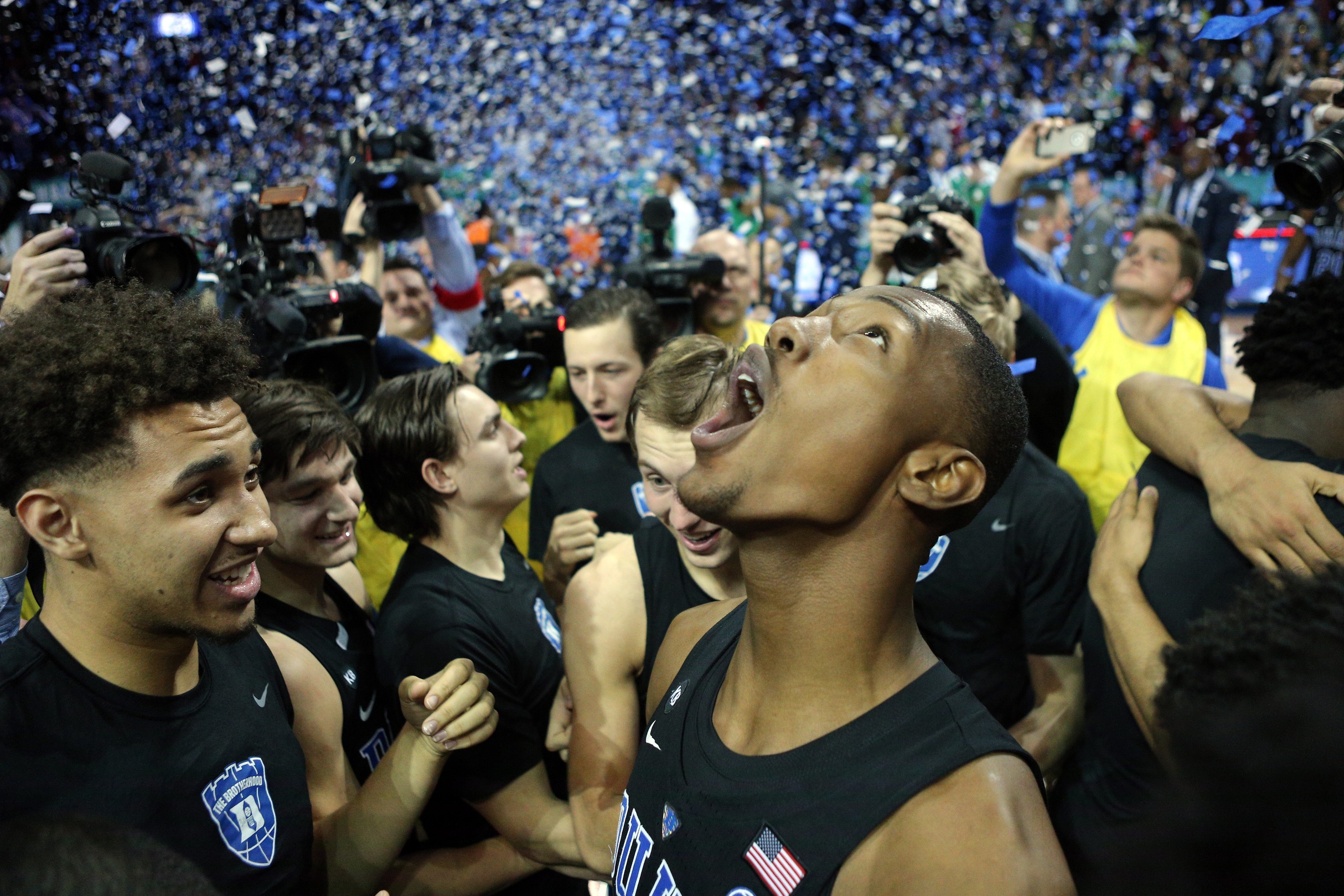 29. San Antonio Spurs – Harry Giles, F, Duke
Where He Went on Draft Night: No. 20
Change: -9
Stats: N/A
Actual Pick: Derrick White
Giles has not had an opportunity to show his stuff, as he will sit out this entire season rehabbing his knees. We've seen recently that giving a rookie a full year to recover and watch from the sidelines can pay dividends. Before his health issues emerged, Giles was once the top recruit in the nation. If there's any organization that can turn a project into a valuable player, however, it's the Spurs, who are in no rush.
30. Los Angeles Lakers – Alex Caruso, G, Texas A&M
Where He Went on Draft Night: Undrafted
Change: N/A
Stats: 2.6 PPG, 1.9 APG, 7.8 PER
Actual Pick: Josh Hart
The only undrafted guy to make the cut! The Lakers go heavy for guard play in this re-draft, taking two scrappy bench players (Evans and Caruso) after picking a franchise guy (Tatum) at No. 2. Caruso was a star at Summer League, where he outshined lottery picks. He's had a cup of coffee in the G League, but the balding 23-year-old has proved he belongs in the Association. 
Biggest Climbers: Alex Caruso (Undrafted to No. 30), Dillon Brooks (+26), Kyle Kuzma (+23)
Biggest Falls: Malik Monk (-14), Frank Ntilikina (-13), Justin Patton (-12)
Fell Out Of First Round: D.J. Wilson (No. 17), Terrance Ferguson (21), Tyler Lydon (24), Anžejs Pasečņiks (25), Caleb Swanigan (26), Tony Bradley (28), Derrick White (29)