Joel Embiid Calls Out Colin Cowherd for Betting Against the 76ers
Joel Embiid fired another shot at FS1's Colin Cowherd.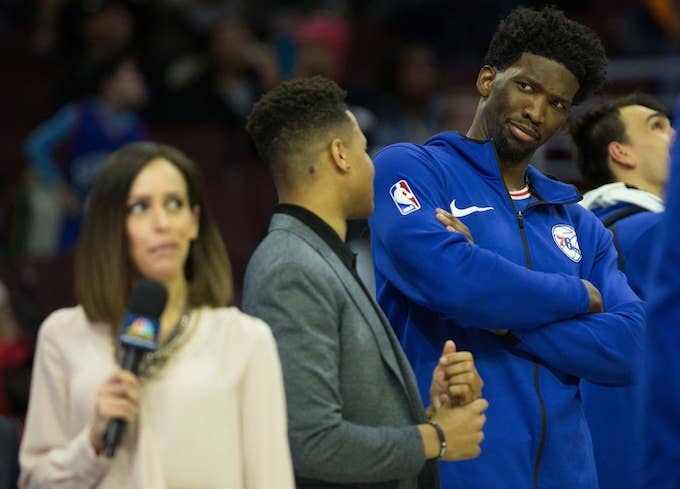 USA Today Sports
Image via USA Today Sports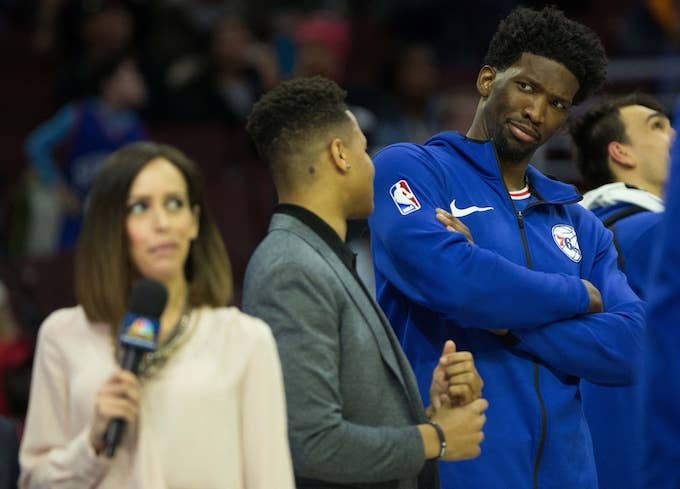 Philadelphia 76ers big man Joel Embiid has not forgotten about those who doubted the Sixers before this season. The roster was loaded with talent, but some didn't think they were quite ready to make noise in the East.
When Vegas pegged the team's over/under at 42.5 wins, a number of critics voiced their opinion that Philly would fall short of the mark. Earlier this week, Embiid went back and liked some of the critical tweets. One of those tweets came from Fox Sports' Colin Cowherd, who in an October monologue implored listeners to take the under.
Embiid sent another social-media callout to Cowherd on Wednesday night after the 76ers cruised past Memphis to claim their 40th win of the season. Embiid referred to the popular talk-show host as "Colin Coward."
Cowherd had previously agreed to wear a Philly jersey and admit he was wrong on his show if the Sixers eclipsed 40 wins.
Cowherd responded to the bet on Twitter, where he has admitted defeat...sort of. Mostly, he's just been sarcastic.
Looking everywhere in LA for Sixers jersey. Can't find one. So frustrating.  Really wanted to pay off the bet. Well, maybe next time.
The Lakers have FIVE World Championships since 2000.   Lebron has THREE World Championships since 2012.   Oh, congrats on the Sixers winning 40 games.

#goodmorning
In honor of "The Process" I'm going to wait five years before putting on a Sixers jersey.😂
Expect to hear more from JoJo. The man is a treasure.