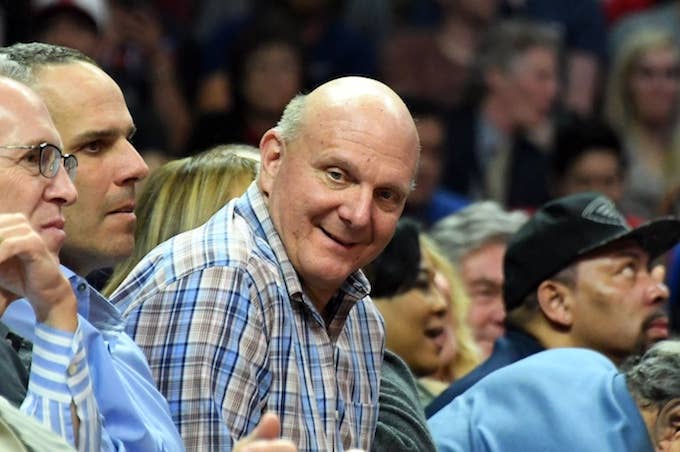 Sacramento Kings guard Iman Shumpert, then a member of the Cavs, rapped in Sept. 2016 that he planned to take a knee during the national anthem. No NBA players, however, have elected to take a knee during the anthem since Colin Kaepernick started the trend in the 2016 NFL preseason.
Los Angeles Clippers owner Steve Ballmer would have supported his players' decision to take a knee if they had opted to do so, he disclosed in an interview with Yahoo Finance. "I think on that one, we had clear rules," Ballmer shared. "I would have supported our guys, I would have been okay with whatever they wanted to do. But the rule was clear that you need to stand for the national anthem, and if you don't, there's consequences, and our players all knew that."
Ballmer was alluding to the NBA's long-standing rule that players must "stand in a dignified posture" for the anthem. Though the NBA is noted as a forward-thinking league, it has not attempted to change that rule. Ballmer said the league's players have found other ways—like the powerful 2016 ESPYS speech from Carmelo Anthony, LeBron James, Dwyane Wade, and Chris Paul—to share their vantage point.
"I think our players have better avenues to express themselves," Ballmer said. "I thought [that speech] was awesome…our players are adults, they have a right to an opinion, and they have a right to participate in the political debate."
One of Donald Trump's biggest critics, after all, is none other than LeBron James.