NBA Reportedly Tells Teams to Prepare to Play Games Without Fans Due to Coronavirus (UPDATE)
The NBA may soon ban spectators from future games in an effort to prevent the spread of the coronavirus.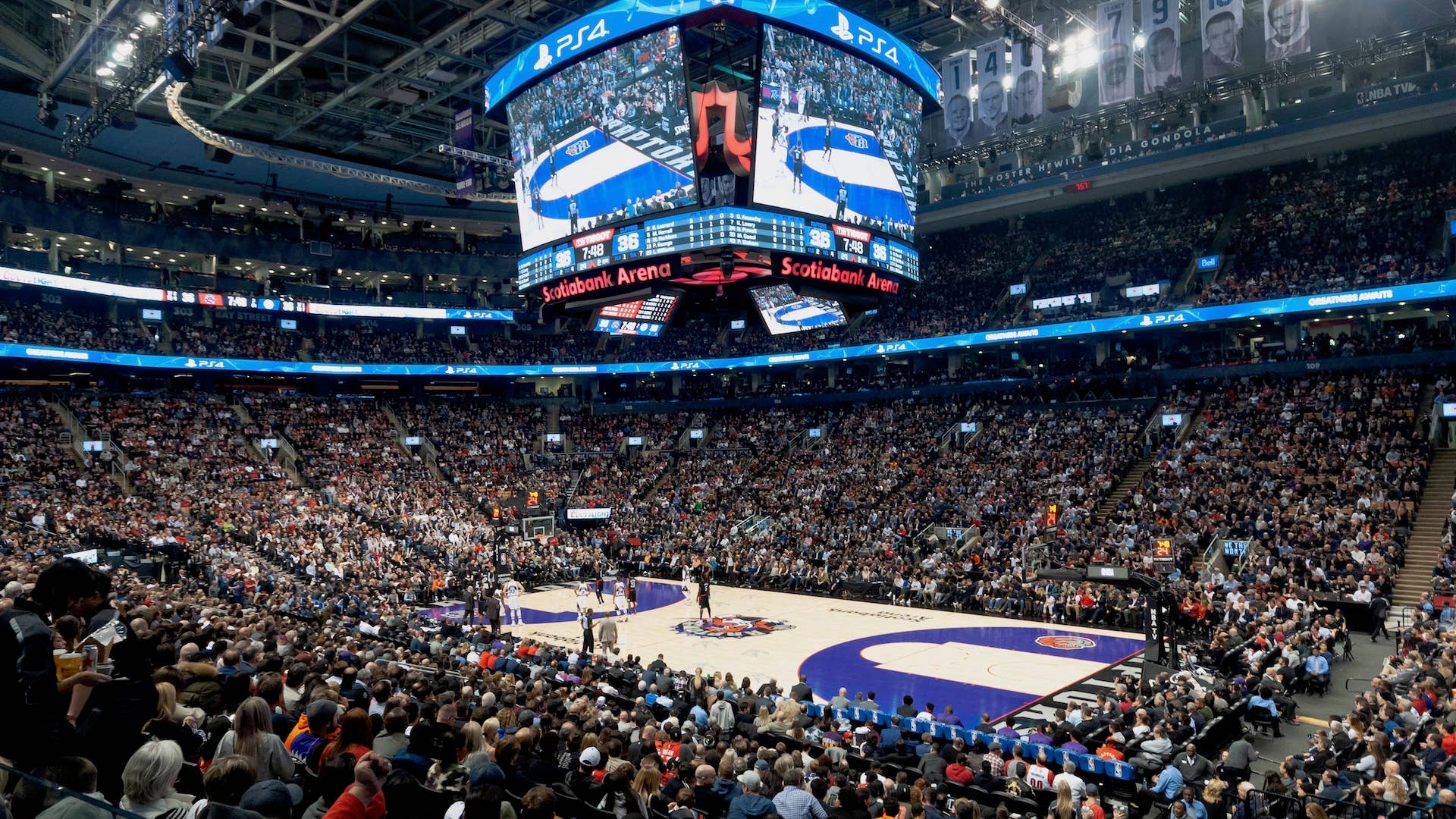 Getty
Image via Getty/Anatoliy Cherkasov/NurPhoto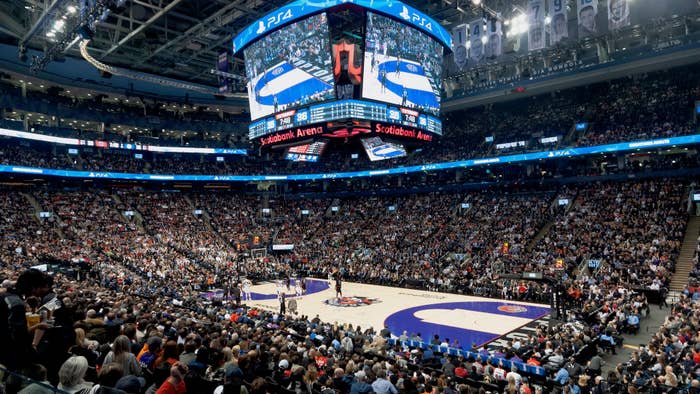 UPDATED 3/11, 2:00 p.m. ET: Chase Center will be closed to fans when the Golden State Warriors will play their Thursday night game against the Brooklyn Nets, the New York Times' Marc Stein reports.
ESPN's Adrian Wojnarowski adds that the Warriors are planning to play "foreseeable home games" without any fans in attendance. 
See original story below. 
As coronavirus cases continue to surge, sports organizations around the world have implemented measures to combat the spread of the deadly disease. And it appears the NBA may soon follow suit.
Sources say the organization has notified teams about the possibility of playing games without any spectators. The Athletic's Shams Charania shared the news Friday night, citing a purported memo that advised all franchises to prepare for such a move—"should it be necessary."
The New York Times' Marc Stein shared a similar tweet Friday night, stating franchises were told to develop plans if it became "necessary to play a game with only essential staff." This means fans, members of the press, and lower-level staffers would be prohibited from attending.
The NBA has also reportedly proposed "temperature checks" for anyone who is essential to the game: This would include coaches, referees, and, of course, players.
LeBron James also expressed his desire to not play if the NBA is barring fans from attending games because of the coronavirus.
The news comes just days after the NBA released a memo that included short-term recommendations for coronavirus prevention. These tips included offering fist-bumps instead of high-fives or handshakes, washing their hands for at least 20 seconds, utilizing hand sanitizer, and "avoid taking items (pens, markers, balls, jerseys, etc.) from fans to sign autographs."
"The coronavirus remains a situation with the potential to change rapidly," the memo read, as reported by CNBC. "The NBA and the Players Association will continue to work with leading experts and team physicians to provide up-to-date information and recommended practices that should be followed to prevent the spread of the coronavirus."
On March 9, Adrian Wojnarowski retweeted that the NBA is having a conference call with owners and executives about more drastic steps on coronavirus precautions.
Also on March 9, the NBA, MLB, NHL and MLS released a joint statement announcing that they would be implementing restrictions on access to locker rooms due to coronavirus concerns. 
Enclosed is the official joint statement from the NBA, NHL, MLB and MLS on their new locker room access restrictions in the wake of the coronavirus crisis ...

pic.twitter.com/KkATJVI6rH