Barack Obama and Drake Dap It Up at Game 2 of NBA Finals
The former president received a hero's welcome in Toronto.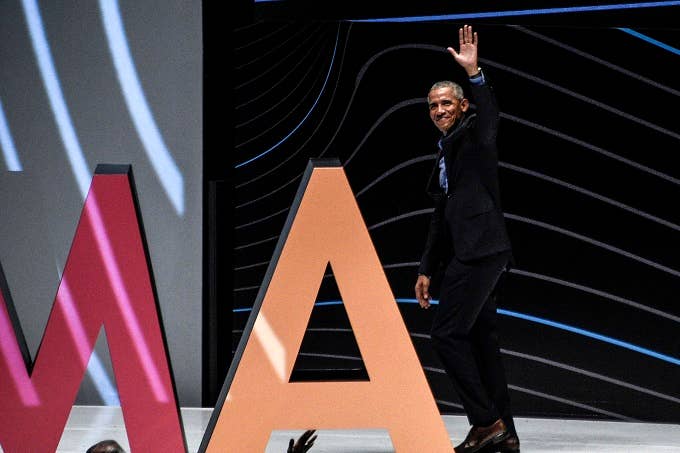 Getty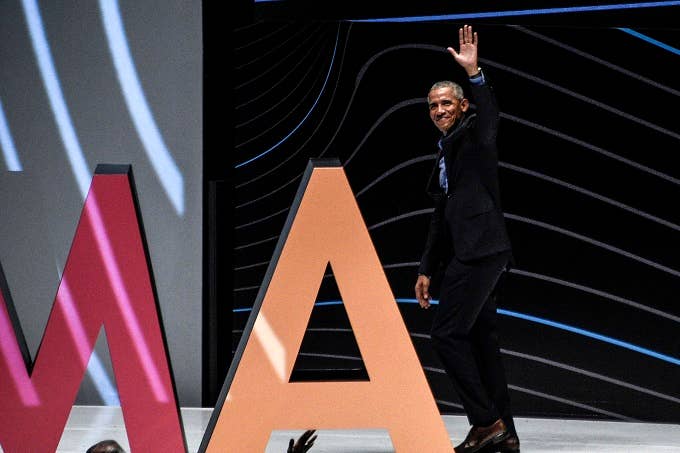 The competition for coolest former president wasn't particularly close before tonight. Jimmy Carter wins chill in a walk, but Barack Obama has a lock on cool. And hanging in a dope leather jacket with Drake ahead of Game 2 of the NBA Finals may well have pushed his mark into the same unreachable tier as Wilt Chamberlain records. 
Beyond that, Obama also chopped it up with plenty of sports news personalities. Stephen A. Smith said that Obama told him to keep doing what he does before complimenting Ramona Shelburne on her work. 
"Just had the pleasure of meeting the man himself," Smith said. "Asked if I needed to calm down. He said: 'Nope! It's working for you. Run with it!' No reason for me to go against HIS advice."
The Toronto crowd seemed to understand who they were dealing with. Though he's literally #nottheirpresident, they seemed ecstatic over the idea of Obama coming up north. The Toronto faithful chanted "MVP!" for him and gave the former president a standing ovation.