Fans Are Going in on LeSean McCoy for Spoiling 'Avengers: Endgame'
Fans are showing no mercy after LeSean McCoy spoiled the end of 'Avengers: Endgame' on Twitter.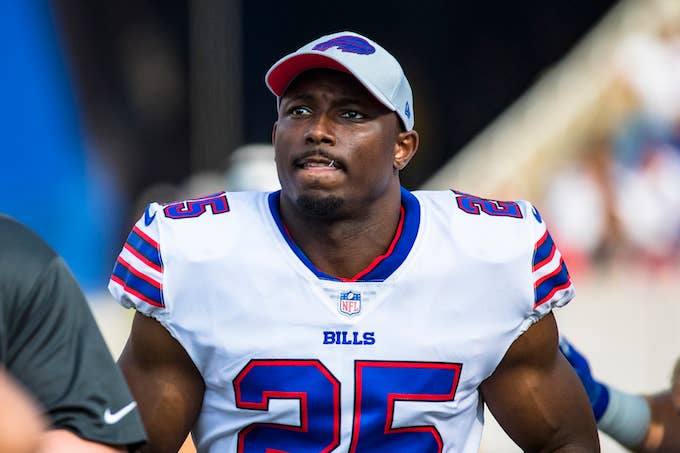 Getty
Image via Getty/Brett Carlsen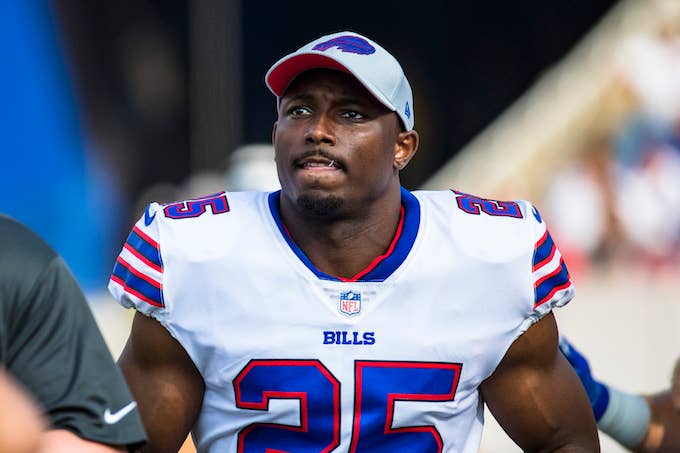 Fans are coming for LeSean McCoy, after he spoiled Avengers: Endgame by tweeting what happens at the end of the film.
Spoilers are a very real threat, particularly on social media, where memes and reactions to the extremely anticipated Avengers finale are plentiful. For months, fans have been speculating on what will happen during the three-hour film, which is said to help close a particular chapter in the Marvel Cinematic Universe.
Endgame only landed in U.S. theaters on Friday, but has already broken a number of records, including the most pre-sale tickets, the largest Thursday preview box office, and has the most viewed movie trailer on YouTube in 24 hours for both official trailers.
One fan even started a petition asking for McCoy's contract with the Bills to be terminated in light of the spoilers. "It is with the utmost disappointment that I must request the contract termination of Lesean McCoy of the Buffalo Bills," Reggie Brown wrote on the Change.org petition page. "He recently took to Twitter and spoiled a epic movie over a decade in the making for so many Marvel fans all over the world. He is completely unapologetic and unremorseful therefore we request you terminate his contract effective immediately." 
Read some of the reactions to McCoy's tweets below—and please, if you don't want to know what happens, don't read his tweets.