There are few players who can say they've notched their 50th goal for their club at the age of just 22 — but Dele Alli isn't your average player. 
Bursting onto the scene at Spurs back in 2015, with the sort of unfiltered confidence that's now running through the Three Lions camp at the moment, 2018 Dele already seems like a seasoned vet for both club and country despite being eligible to win the PFA Young Player of the Year for the next two years — an award he's already secured twice.
Dele epitomises the modern day footballer with his presence both on and off the pitch. Whether he's got the whole country copying his trademark celebrations, beating his teammates on Fortnite, FIFA or COD, or launching his own headwear range, Dele is leading the way for one of the most promising waves of young English talent in recent history.
But he's only just getting started. With a new Spurs deal penned in October and a promising World Cup campaign in his locker, Dele is set to remain a prominent figure for both Spurs and England talent for the best part of the next decade. We caught up with Dele Alli while on set at the new adidas Predator boot launch to talk through his changing role under Pochettino, life in and out of the Spurs dressing room, and who he's tipping to be England's next big thing.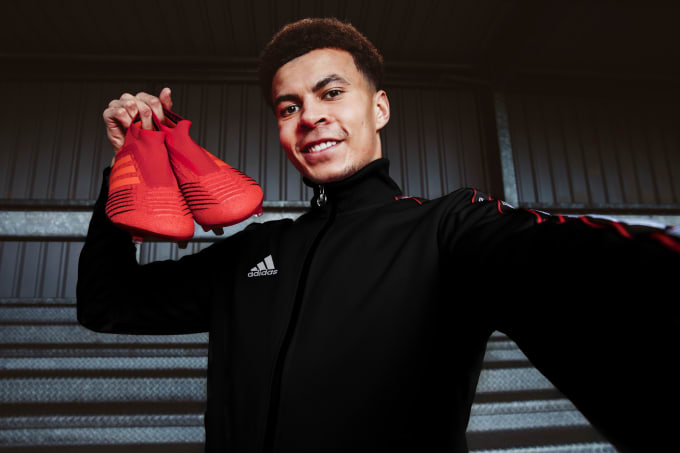 COMPLEX: Firstly, it's fair to say you and Spurs have enjoyed a recent improvement in form of late — what do you put that down to?
Dele Alli: Personally, it's been a bit of an up and down season with injuries, which has been disappointing. But I've always been preparing in the best possible manner for my comeback, and just working hard in the gym and on the training field with the physios to come back as strong as possible.
As a team, it was only a matter of time. We were getting the results — and we were playing well — but at Tottenham, since I've been there, I've noticed it takes us a little while to get going. Once we start gelling and hitting form, we tend to keep it up as a group.
Your boss, Mauricio Pochettino, recently came out and said that you thrive under pressure. Do you believe big games like North London derbies, Chelsea and Barcelona give you that extra edge?
Yeah, I think the games are different. When you're coming up against a top side, you're always out to impress — you want to play well and help the team as much as you can. When you're playing the bottom half teams, they obviously pose a real threat but they style of play is different.
There's a lot less space in the middle of the park, they drop off a little bit more and don't want to dominate possession as much, so it's harder to find those spaces. I always want to be known as a good player. In order to do that, in the top games like North London derbies, maybe you do up the intensity a little bit more – they give you that extra edge.
What's the chat been like with Pochettino about your slight positional change this season?
When I was growing up and playing at MK Dons, I was always a CDM. I started playing attacking midfield when I came to Tottenham, and when he first started telling me to play a bit further forward.
It got me to look at the game a different way, so moving slightly further back again is more natural as I'm used to experiencing change. All games are different and I'm ready to shift back and forward when needed.
Who would you say are the most exciting players coming through in the England and Spurs teams at the minute?
Harry Winks for Spurs. Everyone can see how talented he is and, obviously, we're the same age, so we grew up together at the Academy. We always used to play against each other and he's always been good, so it's nice to see him breaking through.
For England, it's got to be Jadon Sancho. He really impressed me in training. In the last camp was the first time I'd seen him play — I'd heard a lot about him but hadn't seen anything of him — so to see him play was massively impressive.
Is the form of the U21's keeping you on your toes?
Definitely. I'm still young too, but I think under Gareth the players below us know that they have the chance to impress. He's making it a really comfortable place for these lads to come through, and the environment at the moment is great.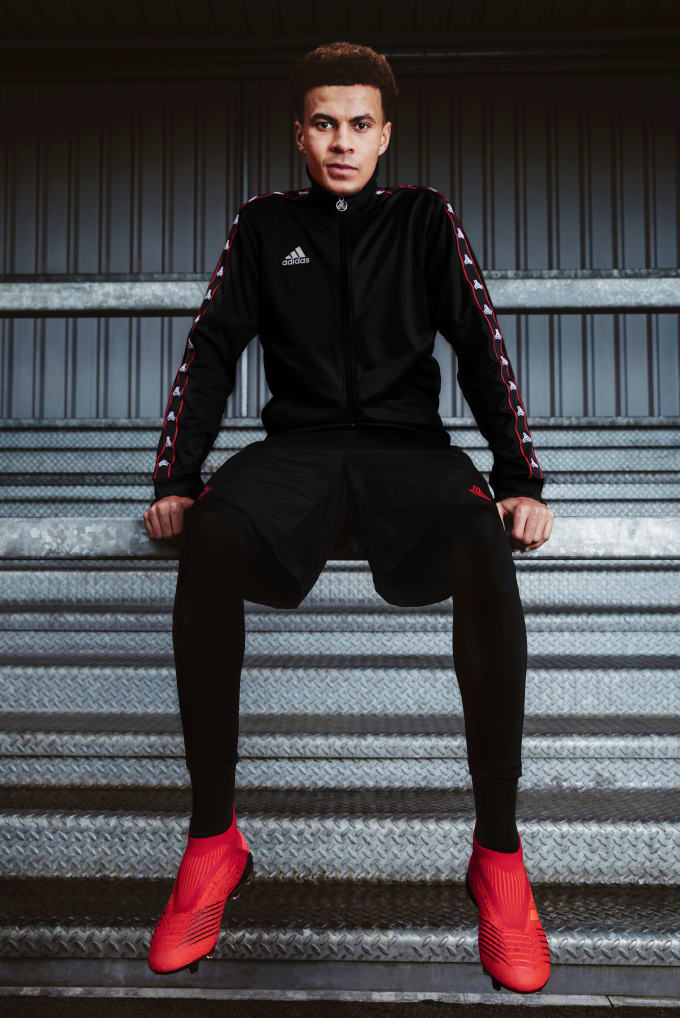 Are you playing games against anyone else in the dressing room? Who's the best at FIFA?
I play chess with Eric a bit; have to teach him a lesson every now and again…
Trent Alexander-Arnold rates himself as a bit of a chess player too…
Yeah, I heard that! I don't think either of those boys are good enough though — bit too easy for me. I'm definitely the best at Spurs, though.
And you're a big Fortnite fan as we know from your celebrations — who first got you into it?
Me and Kyle Walker-Peters were playing COD or FIFA and we were hearing all this buzz about it, so we downloaded it together and got into it from there. And then we started bringing everyone in like Harry and stuff, so us two definitely brought everyone else in at Tottenham.
You're also a big sneakerhead — what are some of your favourites you have on rotation at the moment?
I love Yeezys and Yeezy Boosts. I rock Balenciagas a lot; I've got these Diors in a few different colourways too. I've hit a bit of a wall recently, but I'm still buying a lot of trainers, though, for sure.
You've previously shouted out Daniel Sturridge as one of the guys you look up to style-wise. Would you say he paved the way for lots of footballers' style today?
In our generation, David Beckham was definitely the guy who wasn't just someone a lot of younger players looked up to, but the whole of the country. Sturridge is different though — he changed the style up a little bit more. He dressed a lot more street after he went to America and brought some of the fashion and flavour back from there. He's also a good friend of mine, and someone who naturally has good style.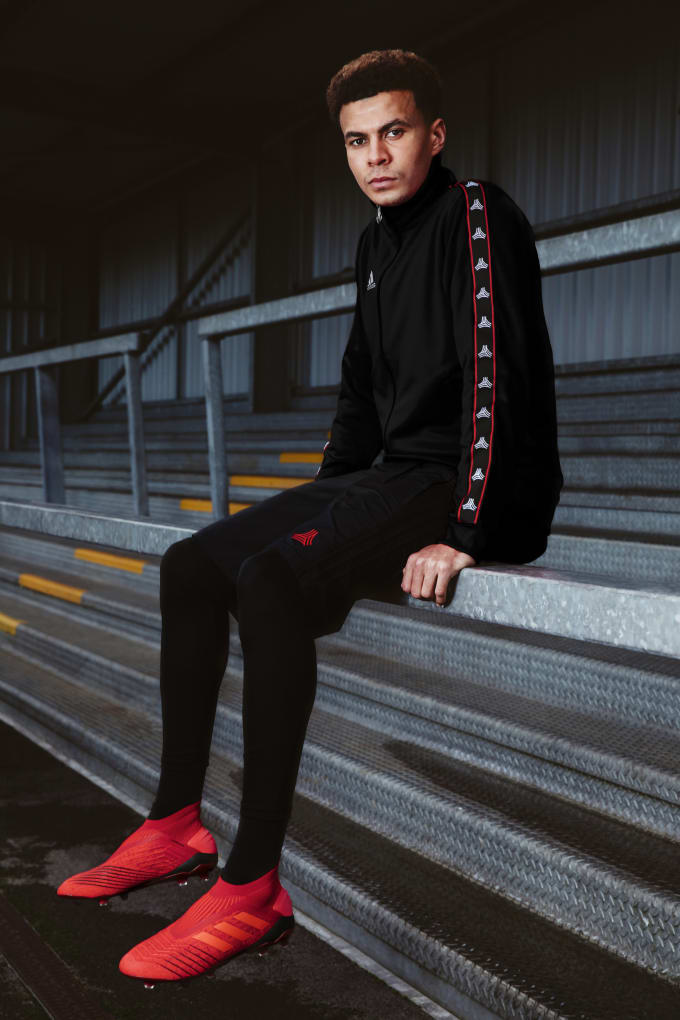 Last time we spoke to you here you were mad into Drake's album. Have you been bumping anything else this year besides him?
Dele: I've been listening to a lot of Tekashi 69 at the minute. I'm a little bit disappointed in DUMMY BOY, but I've still been playing it a lot!
Are you into any other UK rappers? We know AJ Tracey is a big fan.
I actually talk to Not3s quite a lot through adidas, actually — we linked up at the Creator Dock and we got on pretty well. I speak to him a lot on Insta. I don't speak to AJ, but I know he's a big fan — I'm a big fan of his, too.
I noticed the dressing room was playing some Afrobeats the other day on your Instagram — who was putting that on in the dressing room?
It switches about a lot. Right then, it was definitely Georges-Kévin Nkoudou in charge. It's usually whoever connects to the Bluetooth first — sometimes if he's playing too much French rap and gets carried away, I have to disconnect his phone and put my music on.
You were playing what looked like a very competitive game of UNO in the dressing room with Serge Aurier when that was playing. What was on that game to make you celebrate so much?
Him and Moussa (Sissoko) were doing a French versus English game of UNO... It gets proper competitive and there's a lot of trash talking in the dressing room between us boys, so that was what everyone saw in the video.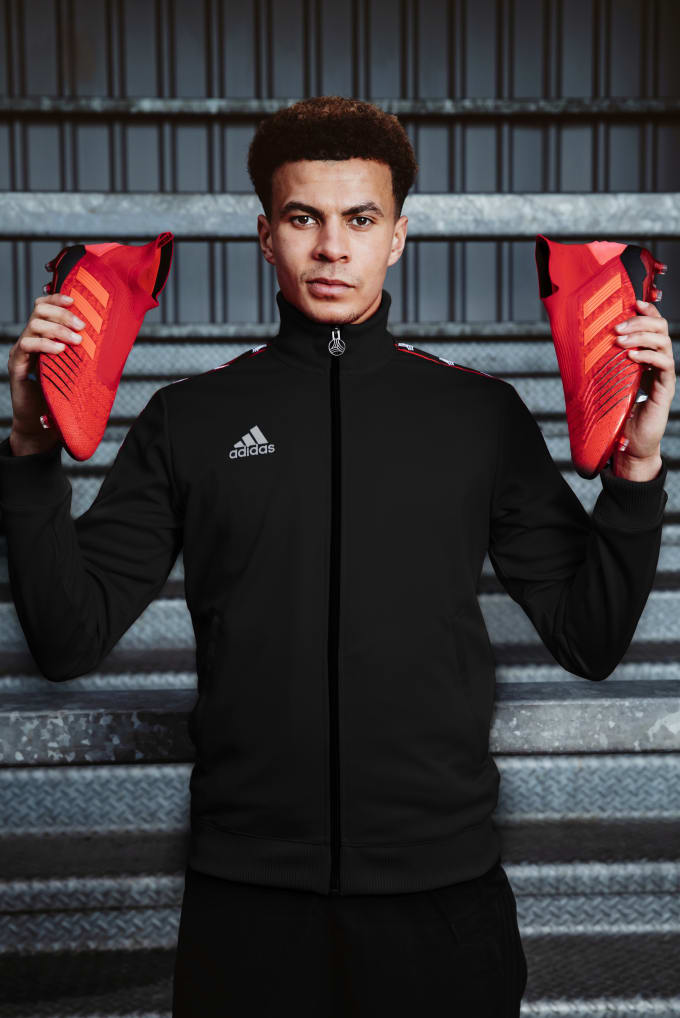 How much of an impact has Gareth Southgate had on the team? Do you feel he's giving players from outside the 'Top 6' more hope of getting a call up?
Definitely! 100%. He doesn't just call up players by name — he rewards you if you're doing well domestically, and you suit the style of play he wants to play. If you suit it, you've got a big chance of getting called up and that's exciting for the young lions and old England players — you don't have to be in the 'Top 6' to play for England anymore.
If you're a good player and fit his philosophy, then you'll get a call-up — and that's the way it should be. When you come up against players who aren't playing in the 'Top 6', who are obviously quality opponents, it doesn't mean they're not one of the best in England.
Who's been the hardest team you've faced so far this season?
Croatia are proper good, but it would have to be City.
It must have been nice getting one over on Croatia after the summer, though.
They're a great team with great players, but it definitely hurt seeing them celebrate knowing that we'd have celebrated just as much. But yeah, it was definitely nice to beat them and progress in the Nations League.
What's been your favourite career moment so far?
The World Cup, definitely. Just seeing how it brought the whole country together. It was difficult, as you're in your own little bubble focussing on the games and you're desperate to do well and trying to recover from the last game.
You do see videos and stuff like that but you don't really appreciate it until you get back to the country and you have random people coming up to you that you've never seen before. I went on holiday straight away afterwards, and even there I had people thanking me for what I'd done.
How much are you looking forward to moving into your new stadium with Spurs, and how much of a difference do you think it can make for you?
It's exciting. The stadium looks amazing, and we're really looking forward to it. I don't know how much of a difference it'll make — I feel like we're playing well at Wembley — but it'll be nice to have a proper home. It's gonna be great for the fans to have a proper home too.
You're renowned for your goal celebrations over the years — have you got any planned for later on in the season if you score?
I don't like to talk about my future celebrations — I prefer them being a surprise. You'll see!
What are your ambitions with Spurs for the rest of this season?
We've been playing well and had a few good seasons, but it's about time we start winning some trophies. Not only for us, but for the fans as well. We can't keep coming close — we have to improve our mentality and take that step up to ensure we deliver some silverware.
Dele Alli wears the adidas Predator 19+ boots, available at adidas.co.uk/football.