The Markelle Fultz shooting drama continued on the Tuesday before Thanksgiving. As first reported by The Athletic's David Aldridge, at the direction of his lawyer, Raymond Brothers, the top pick in the 2017 Draft will not suit up for the Sixers until he has his shoulder examined by a specialist early next week.
After beginning the season as the starting point guard, in an effort by coach Brett Brown to bolster his ego, Fultz has been relegated to a dual role with T.J. McConnell as Philadelphia's backup PG following Philadelphia's acquisition of Jimmy Butler in a trade last week. When Fultz appeared in The Players' Tribune—along with video of him stroking 3-pointers—before preseason started, he blamed his mysterious rookie season shooting struggles on a shoulder injury rather than a psychological factor, or the "yips," as some have theorized.
But Fultz's shooting ills have continued into this season. He's still shy about even attempting a 3-point shot, having taken just 14 of them through his first 19 games, and when he does, he's connecting on less than 30 percent of them (just 4-of-14).
Worse than the iffy confidence from deep is the chaotic way he's shooting free throws, and the tweeted-then-deleted idea from his summer shooting coach, Drew Hanlen, is that Fultz is still injured. Hanlen and Fultz are reportedly not speaking anymore, with a member of Markelle's entourage allegedly asking Hanlen for a refund because of Fultz's continued shooting issues, but Tuesday's developments appear to align with the notion that there's something wrong with his shoulder. His recent weirdness from the charity stripe could be a consequence of that, too: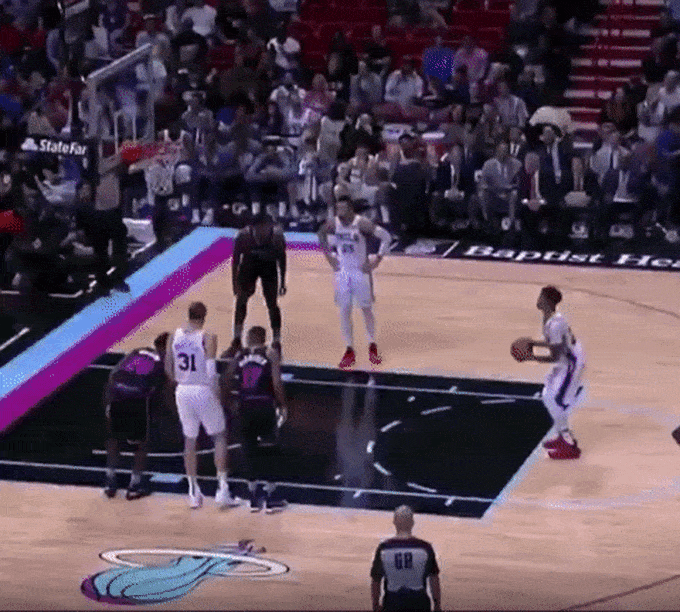 At least, that's what Sixers fans want to believe.
Right now, it certainly seems like Boston's Danny Ainge masterfully manipulated then-Sixers GM Bryan Colangelo before the 2017 Draft.