ComplexCon returns to Long Beach Nov. 6 - 7 with hosts J. Balvin and Kristen Noel Crawley, performances by A$AP Rocky and Turnstile, and more shopping and drops.
Secure your spot while tickets last!
Nike Football have just unveiled their brand-new boot silo – the PhantomVSN – a boot primed for precision and set to be worn by a host of the world's deadliest players.
Global stars Philippe Coutinho, Kevin De Bruyne, Fran Kirby, Mallory Pugh, and Leon Goretzka are just a few of the players who will don the new silhouette, with their positionless on-pitch play kept firmly in mind by Nike when they designed the new silhouette.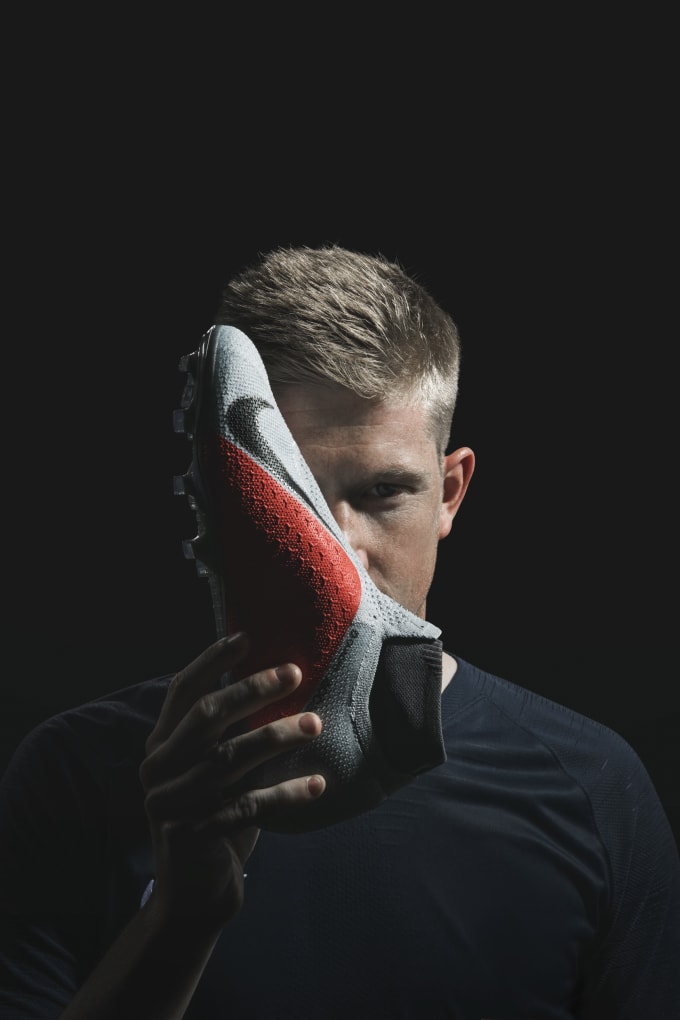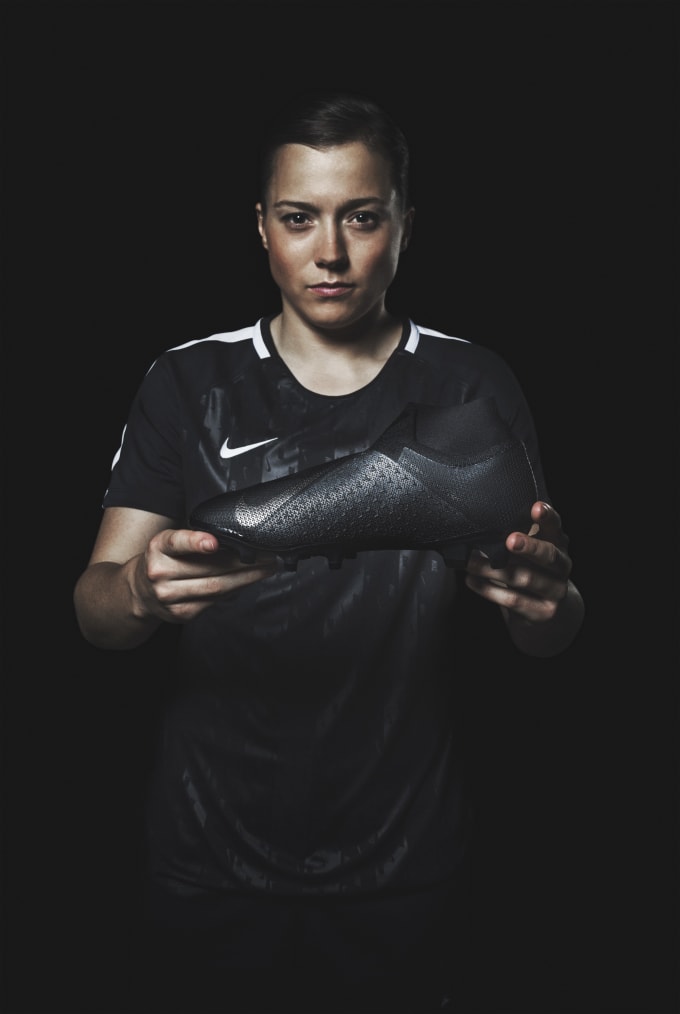 Young Lions Phil Foden, Mason Mount and Ryan Sessegnon will all also wear the PhantomVSN, with their attack-minded and fearless play already seeing them touted as the next wave of talent Gareth Southgate will usher into his England squad. 
To create something different and better, designer Phil Woodman began the conception of the new boot from the inside out. This resulted in a brand new construction that will debut in football with the PhantomVSN and soon be adopted in other Nike footwear models.
According to Woodman, a Phantom player is "a battler who has mastered the art of navigating tight spaces while possessing the vision for attack lanes others may not see," and Nike's top talent is already itching to get out and play in the new model.
To discover more about the innovative new silhouette, we caught up with Nike's PhantomVSN designer Phil Woodman to guide us through the specs, inspiration and everything else behind a boot that will be causing damage to defences next season.
COMPLEX: What was the PhantomVSN inspired by?
Phil Woodman: Definitely from the grittiness of the street – when we say the model is 'positionless' that quite literally is street football. We were chatting to coaches in Barcelona, and only one was from the inner city, and all the rest were from the suburbs. You don't really learn this attitude from training, you learn it from the streets. There'll be twelve-year-olds playing against teenagers on a bobbly pitch, and players need to be able to improvise as well as having that grit about them.
So that attitude has been taken into this silhouette and there'll be versions designed for the small-sided game coming soon too.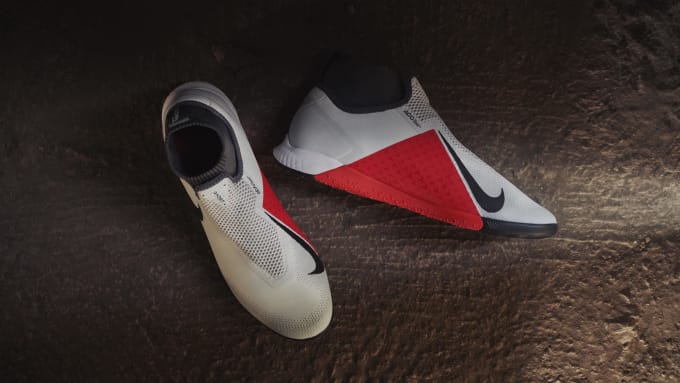 Is there any silhouette that the PhantomVSN continues the lineage of?
In my mind, whenever you go out to talk to athletes, there's a key boot that comes up every single time – and that's the CTR. And the reason why is party due to performance, but also because the fit and feel of it was phenomenal. So our task was to recreate the modern day equivalent of that fit and feeling. I'm pretty sure if you put today's consumer into that boot it wouldn't meet the standards we set today.
What are the specific innovations in the PhantomVSN that allow for this unique fit and feeling?
The original model we worked on in Italy had a true, sock-like fit, which also contains a FlyKnit touch element; but it was missing that proper 'lock-down' element around the foot. So that's where we came out with this new material - Quadfit. If you think about every other material before this as being sat in a plastic chair, Quadfit is like laying in a hammock. It cradles your foot and creates less pressure. 
The fibers are incredibly adaptable and can form around any shape of foot so it's super-unique. Players have long been accustomed to the rigors of breaking in their boots, but the PhantomVSN is match-ready right out of the box. On the boot the laces are hidden via the new Ghost Lace technology. Conventionally, you'd have six or seven lace holes on boots, but we limited it to three to reduce friction – which properly activates the Quadfit. 
We've done tremendous amounts of research, talking with players and analyzing data in the lab, and the results are unanimously in favor of lacing to provide that customized fit each player desires.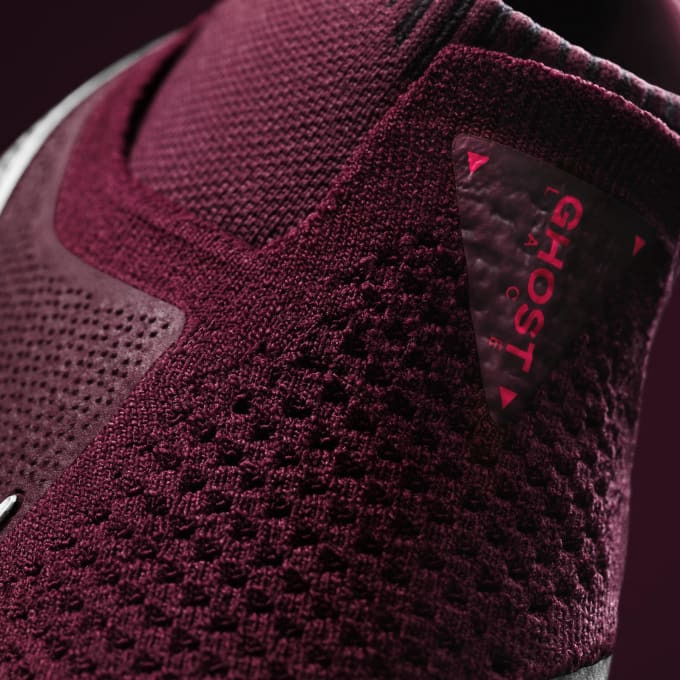 Was there a contemporary lifestyle impact on the model? For instance, did the success from the Off-White collab or the Naija range have any impact on upcoming silhouettes?
The process for this boot design and all boots generally is two years. It's basically like making a performance car for the foot, so the testing is strenuous. So while we can't emulate fast fashion trends, the bolder branding elements of those ranges you mentioned came into play with this boot – with the technical call-outs such as ACC written on the side. 
As the season progresses, you'll start to see more trend elements incorporated into the graphics, colours and other treatments. But primarily, the boot is driven by performance over lifestyle impact. 
PhantomVSN Raised on Concrete is on pitch now and available at nike.com from 30th July, and in black from tomorrow