LeBron on His Childhood: 'There's a Lot More to It, Which I'll Talk About When I'm Done Playing Ball'
LeBron James says there's plenty about him we don't know.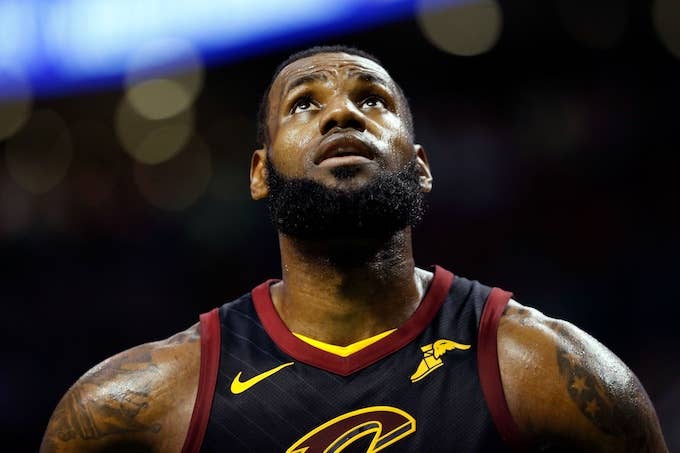 USA Today Sports
Image via USA Today Sports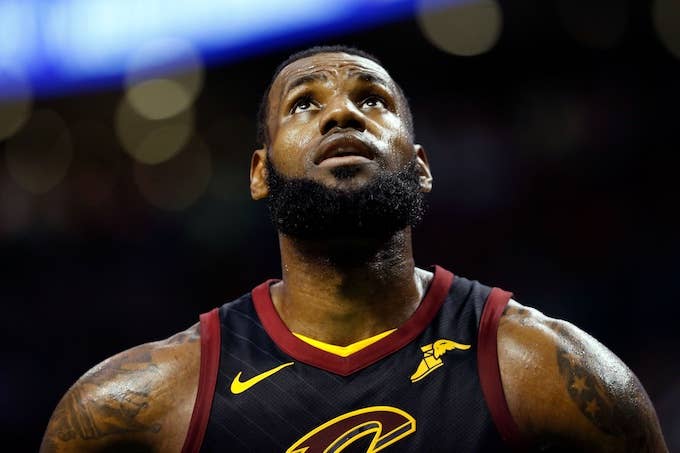 Seemingly LeBron James' entire life has been chronicled since he emerged on the national radar as a high school basketball prodigy in the early 2000s. He's lived under a microscope especially since entering the league as the No. 1 pick in the 2003 draft. With the number of interviews and articles devoted to documenting his every move, it seems we know everything about LBJ at this point.
But do we really? LeBron says we don't know his whole story—but he'll reveal it after he retires.
"To know where I come from, you guys know a little bit of the story," LeBron said. "But you guys don't know the full story about where I come from and the struggle that I had. You guys know about the single-parent struggle, and y'all done heard that story. But there's a lot more to it, which I'll talk about when I'm done playing ball."
It sounds enticing—maybe we'll get a full look with an Uninterrupted documentary. But when will LeBron be done playing ball? He's 33 and has played 15 incredibly draining seasons in the league, but he hasn't shown any signs of slowing down. He remains the most unstoppable force in professional sports and could very well still be playing when his son enters the league.
King James continued: "To know where I come from, small city 35 miles south of here, and to hear I'm in the same category or talked about and jumping these greats in the playoffs—it's like I was a kid and I watched the playoffs so much and I was like, 'I would love to be a part of that, that moment, that atmosphere.' I think it's pretty cool. You hear the scoring, the field goals made, and for a kid that really doesn't care much about scoring."
The Cavs will fight for their season when they host Game 6 of the Eastern Conference Finals Friday at 8:30 p.m. EST. Catch that game on ESPN.