Throughout this NBA season, young Los Angeles Lakers stars Kyle Kuzma and Lonzo Ball have developed a pretty interesting rapport on social media with their ongoing Troll Wars. By the looks of it, the two have become pretty close friends since joining the team, and what do all good friends do best? Relentlessly roast the hell out of each other. Both have gotten some good digs in on each other, but now it looks like even Lonzo's younger brother LaMelo is getting involved in the back-and-forth. 
Ahead of a Jan. 17 contest against the Oklahoma City Thunder, Kuzma posted a photo of his pregame fit to his Instagram. 
A quick look at the comments and you can see that LaMelo let his opinion be known that he wasn't too fond of the outfit Kuzma was flexing on social media by commenting, "He think he fly." Rather than peacefully ignore the subtle jab, Kuzma decided the proper solution was to go right for LaMelo's jugular and clap back at his appearance as well. The high quality response read, "I'm so fly I could fly between that gap between yo teeth."
No worries though. The 17-year old took the comment in stride. Apparently, he's even ready to fight another round after that haymaker. "Ima have to grill him," LaMelo tweeted. 
This isn't the first time Kuzma has taken a shot at LaMelo. Before the 16-year old and his brother LiAngelo made the move from Chino Hills, California to Lithuania to play for Prienu Vytautas, LaMelo decided to post a goodbye on his IG. His caption read "Ima Miss The Hills," and Kuzma was quick to assure LaMelo that "the hills ain't gone miss u."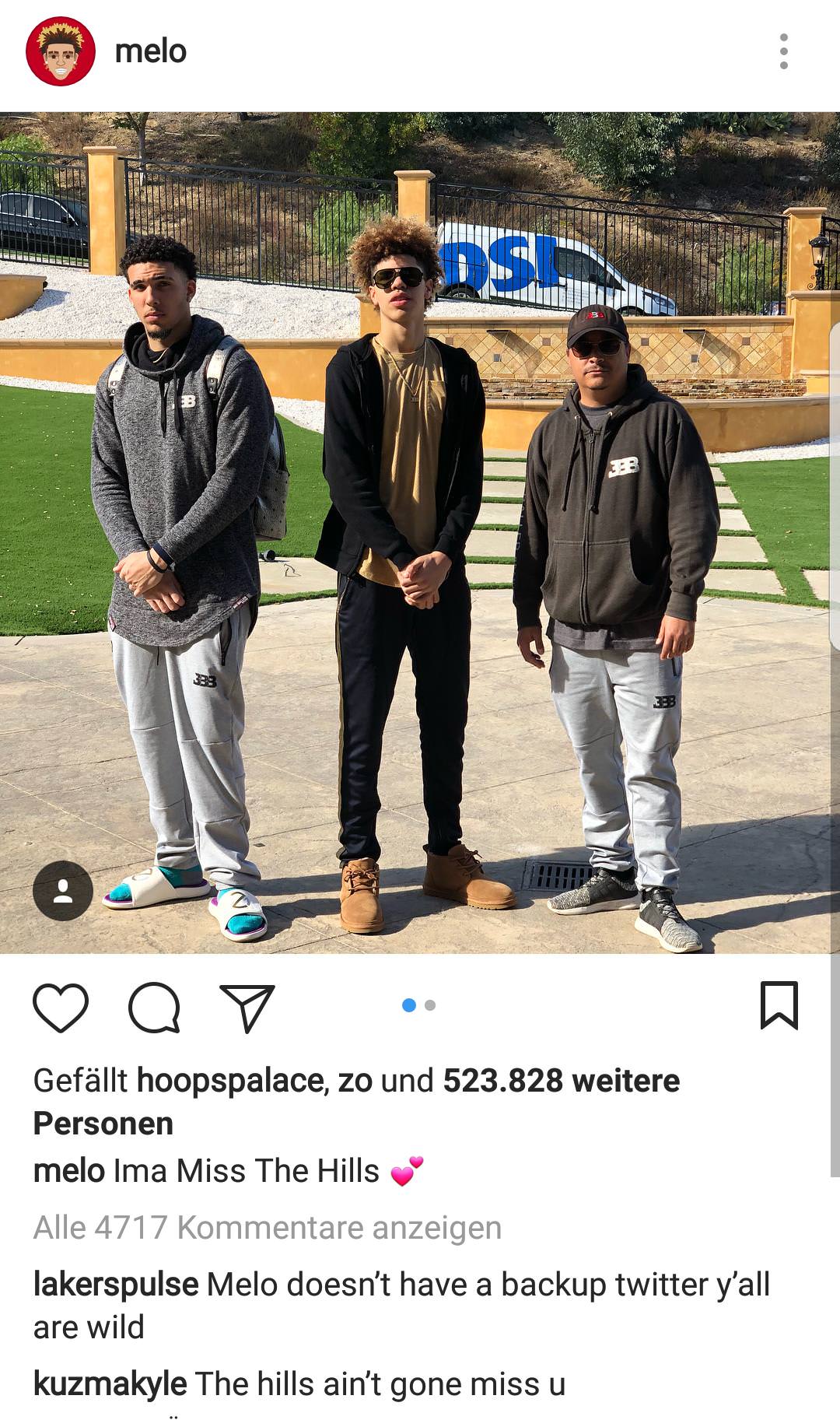 This Troll Wars saga between the Ball family and Kuzma is starting to reach Bird-Magic levels of intensity, and we should all be appreciative of it. Most recently, Kuzma even came at Lonzo for rocking "toddler shoes."
Despite the two young players clearly loving to come at each other's style whenever possible, the off-court chemistry is sure to eventually translate into some on-court success for years to come, much to the chagrin of Lakers fans everywhere.