The search is officially over.
Ken Pagan has been charged with mischief in the infamous beer-tossing incident that happened during the wild card game between the Toronto Blue Jays and the Baltimore Orioles on Tuesday night.
Pagan, a Postmedia sports journalist, turned himself in to police on Thursday night. He is expected to appear in court on November 24, according to a news release from the Toronto Police Service.
On Wednesday, the Toronto police circulated photos of the man that they believed was responsible for throwing a beer can that landed on the field near Orioles left-fielder Hyun Soo Kim during the seventh inning. The incident created a social media storm with non-stop analysis of images and fan videos of the incident. However, Const. Jenifferjit Sidhu said police were "confident" they had identified the correct suspect despite social media speculation.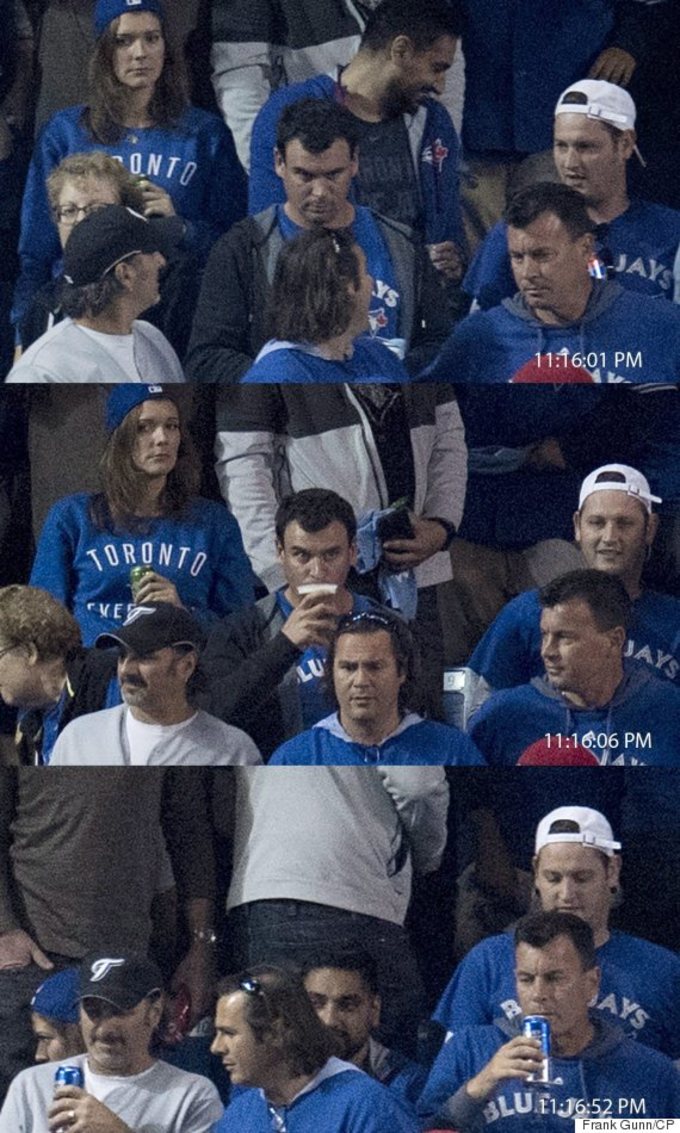 The Toronto Blue Jays apologized to the Orioles following the incident, and urged loyal fans to show a "level of respect and responsibility." Major League Baseball also promised to heighten security at games and is even playing around with the idea of eliminating beer cans at Rogers Centre.