Sorry, Cristiano – the battle to be football's greatest Ronaldo is back on.
The 12th annual Match Against Poverty took place in France on Monday night and just as everyone expected, Brazil legend Ronaldo stole the show with an expertly taken hat-trick. Zinedine Zidane also reappearing as Ronaldo's chief provider evoked memories of watching Real Madrid in 2003.
A Zidane and Ronaldo XI took on the St. Etienne All Stars.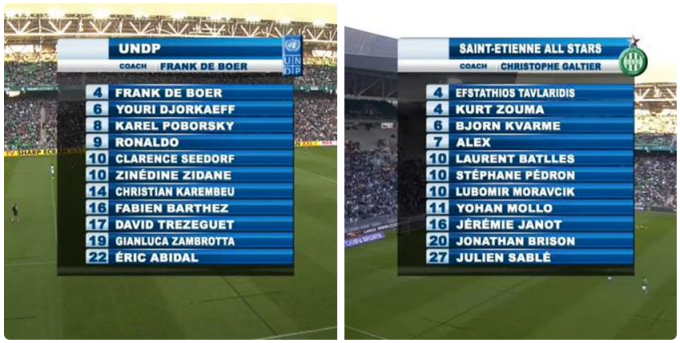 As is standard with games of this type, scoring goals didn't prove to be a problem and Ronaldo helped himself to a hat-trick. Unfortunately, that couldn't stop the Zizou and R9 dream team losing 9-7.
This is the start of a Bring Back Ronaldo campaign.
[via Bleacher Report]