Last season, LaRon Landry—then with the Colts—was suspended by the NFL for four games for violating the league's performance-enhancing drug policy. He responded to the suspension by posting this ridiculous photo on Instagram in an effort to plead his innocence: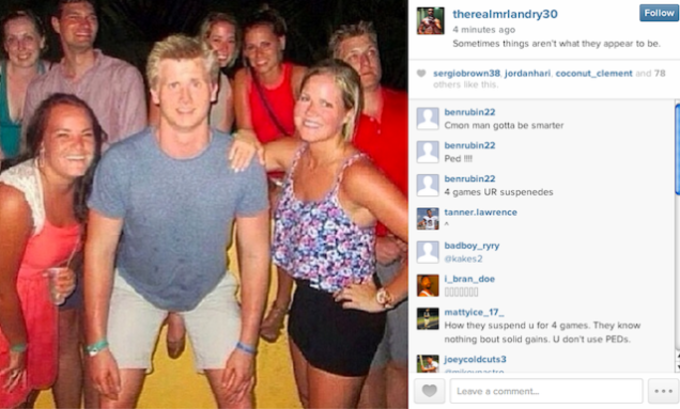 However, it seems things are "what they appear to be," because according to ESPN, Landry—now a free agent—was just suspended again for the same exact thing. Only this time, he will reportedly be forced to miss 10 games next season. And because he's not currently signed to a team, his latest suspension could wind up costing him his career.
Landry hasn't responded to the ESPN report yet. But our eyes are (obviously!) going to be glued to his IG account for the rest of the night.
Send all complaints, compliments, and tips to sportstips@complex.com.
[via ESPN]