The Colts are finally starting to play like a playoff team again. After losing their first two games of the 2014-15 NFL season to the Broncos and Eagles, they've wiped the floor with the Jaguars and Titans. But earlier today, as they began to prepare for the toughest stretch of their schedule with games against the Ravens, Texans, Bengals, and Steelers coming up, they discovered that they will be without the services of their starting safety LaRon Landry for the next four weeks.
Landry was just suspended by the NFL for four games for violating the league's PED policy. And as a result of his suspension, he will miss all four games listed above and won't be eligible to play for the Colts again until Week 9 when they take on the Giants. Landry did just try to plead his innocence by posting this photo to Instagram: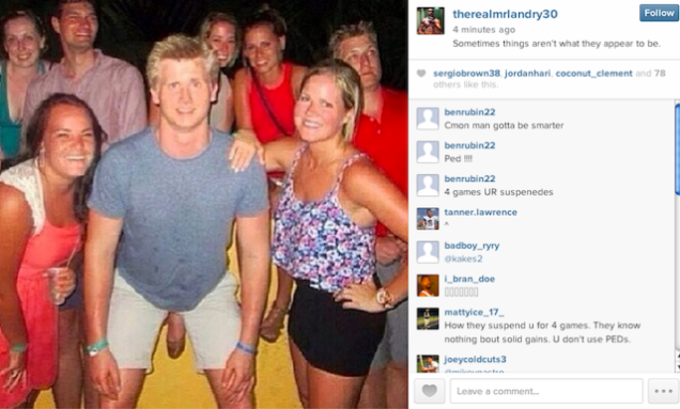 But uhhhhhhh...yeah. Something tells us that that isn't going to help his case (LOL though!).
The news about Landry's suspension isn't the only bad news the Colts received today, either. Colts wide receiver Da'Rick Rogers also got arrested early Monday on suspicion of drunken driving. He was released from the team a short time after his arrest. So all in all, it's been a tough day for the Indianapolis organization.
[via NFL]