Today, if you had to guess which sneaker caused stampedes in Taiwan, overnight camping in the UK, and complete chaos in Thailand, the Adidas NMD would probably not be the first one to come to mind—but by 2016, the sneaker had done all that and more. Sneaker collectors with a short memory may have forgotten, but there was a time when the NMD reigned supreme.
In 2015, Adidas Originals was the hottest brand on Instagram, and the data backs it up. According to research by British-based graphic designer Dan Freebairn, Adidas Originals garnered over 78 million likes on Instagram that year, nearly equal to Nike and its Jordan Brand and Converse subsidiaries combined.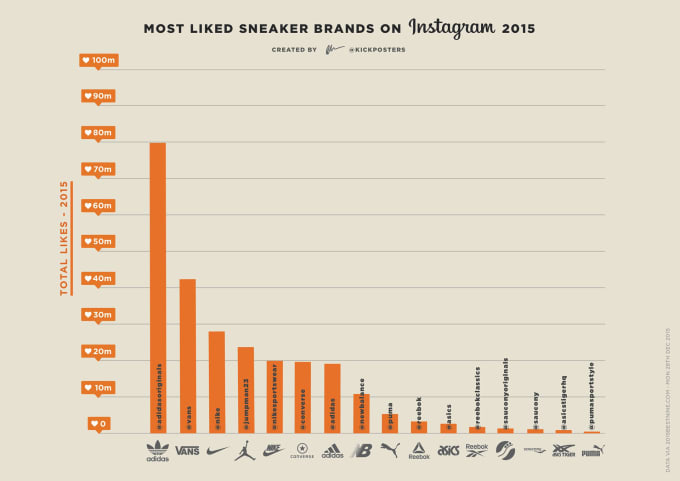 While the NMD took sneaker culture by storm, the momentum around Adidas had been building for months prior. There were several moments and strategic moves that helped usher in the era of the NMD.