Nike Reveals 2022 NBA City Edition Uniforms
Nike is releasing their second version of the NBA City Edition jerseys for the 2022-23 season. Click here to learn more about the new jerseys.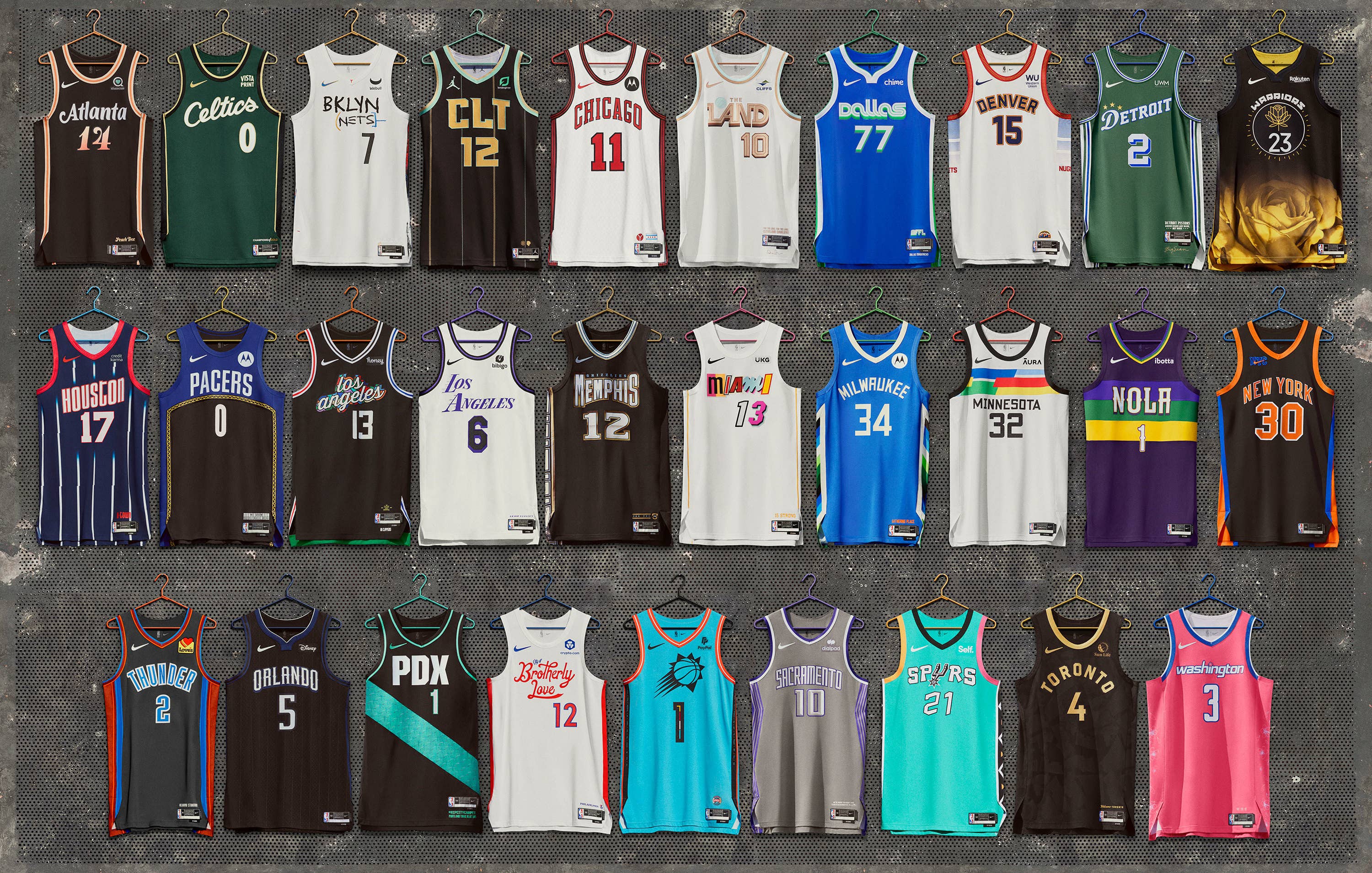 Nike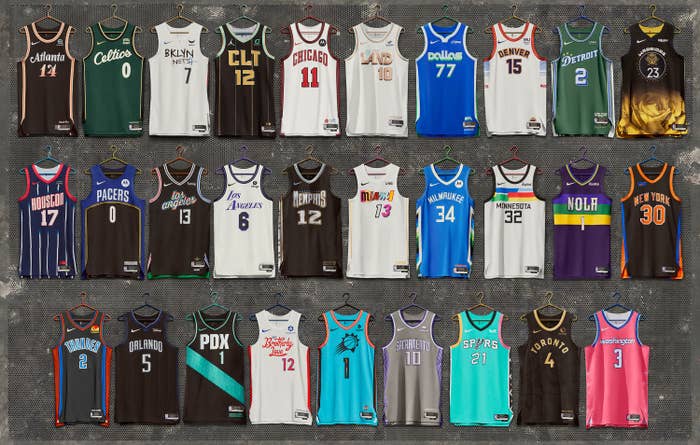 It was around this time last year that Nike introduced the NBA City Edition uniforms to commemorate the league's 75th anniversary and now, we're getting a sequel.
Shown here are the new 2022–23 NBA City Edition jerseys hitting retail today. According to the Swoosh, each uniform features special details that highlight the surrounding communities and culture of each NBA franchise. Each jersey features the Swoosh logo on the right side of the shoulder, with the Charlotte Hornets being the only exception and using its subsidiary Jordan Brand logo on its uniform.
"At Nike, basketball is more than just game. It's an opportunity to bring people together and celebrate community," Jesse Alvarez, the product director for Nike Men's Basketball, said. "In our sixth year collaborating with the NBA, we're putting court, community and culture at the center of our designs to tell the stories that make each franchise unique."
Nike has began outfitting the NBA since the 2017-18 season and the deal is currently set to run until 2025. Additionally, the Swoosh is also the official outfitter of the WNBA and the G-League.
All 30 versions of the Nike NBA 2022 City Edition jerseys are available now at Nike.com and at Nike retailers.