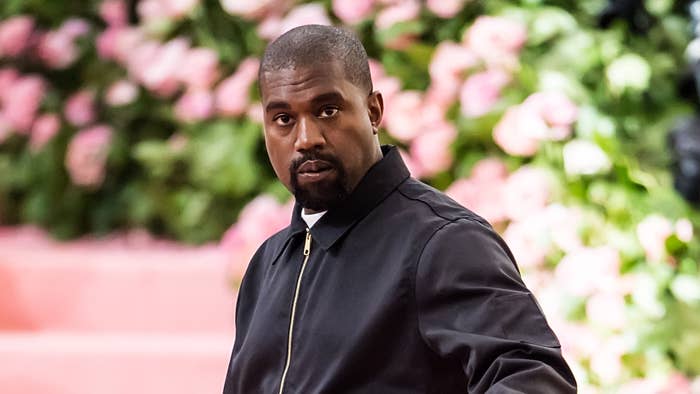 Styles from Kanye West's Adidas Yeezy line like the Yeezy Boost 350 V2 and 700 have become commonplace on the release calendar this year, but that doesn't mean West is done experimenting with new designs too. Earlier this year, he was spotted strolling around in a very minimalist scuba shoe, a footwear choice questioned by many. One of his could-be latest creations wasn't spotted on his feet, but the feet of his daughter North.
Ye's oldest child was seen out and about with her mother, Kim Kardashian-West, in a clog-like silhouette that could be a new Yeezy prototype. The white slip-on style features various cut-out sections on the side panel positioned in similar fashion to the dots on the midsole of the Yeezy Boost 700. 
While there is not much information regarding North's Yeezy clogs at the moment, check out a shot of the pair below.