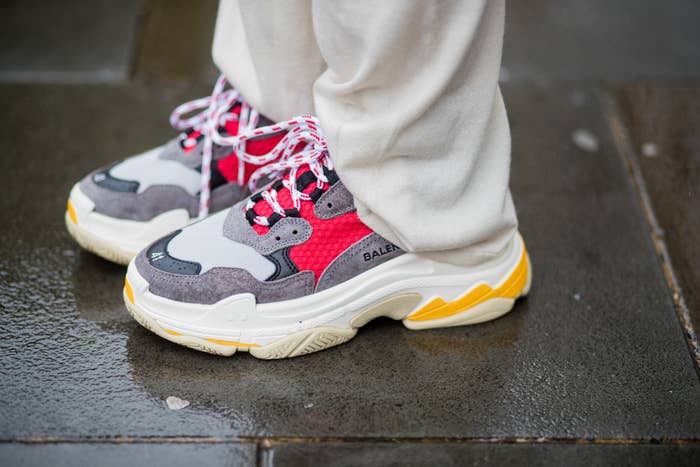 It was once proposed to me by a former co-worker that high-fashion brands were elevating sneaker culture and bringing footwear into a space that typical shoe companies could never reach. Not only did I think that was a poor and factually untrue idea, but that it was condescending to anyone who had been into sneakers for a long time. Sneaker obsession is all the rage right now, and people who had no clue what an Air Max 93 or Adidas EQT were three years ago are becoming experts on release date apps and building collections of obscure and rare sneakers. You see designers from Raf Simons to Riccardo Tisci getting their own sneaker collaborations, and nearly every fashion house has tried its hand at creating an "original" shoe, while ripping off classics from Nike, Adidas, Converse, and New Balance in the process and charging seven times the retail price of the original. For some consumers, it's a way to show that they have bundles of cash to spend on overpriced footwear, but a lot of sneaker enthusiasts view this phenomenon as outsiders cashing in on something that they've been into for years or decades.
High fashion's attraction to the sneaker industry couldn't be more apparent right now. The Balenciaga Triple S, with its three soles, is one of the most hyped and divisive shoes on the market. Some people see it as a way to show the world that they spent $900. Others consider it the ugliest sneaker they've ever laid eyes on. It's spawned a legion of imitators. Louis Vuitton has its own chunky sneaker. People claim that Acne did it all before both of these brands. You can even cop a knockoff Triple S, in the same primary-colors makeup, from Finish Line. Let me tell you something: All these shoes suck.
It doesn't take much imagination to take the New Balance 990, make it more ridiculous, and raise its price. Just buy a pair of New Balance. Not only are they a fraction of the price, but they don't make you look like a jerkoff who only leaves the house with the intention of getting your picture taken. They also show that you actually know a thing or two about sneakers, or rather that you're not an over-the-top prick who only cares about your image.
The more egregious act committed by high-fashion houses is when they try to make a one-for-one recreation of some of the most tried-and-true silhouettes in the annals of footwear. The Air Jordan 1, Adidas Stan Smith, Converse Chuck Taylor, or Nike Air Force 1. I'm not saying these shoes are sacred and not to be touched, but you're not fooling anyone by taking a tennis shoe from the '60s, putting premium leather on it, removing its branding, and charging out the ass for it. I'm also suspicious of the quality of some of these shoes that are produced by smaller brands, but that's another conversation for another day.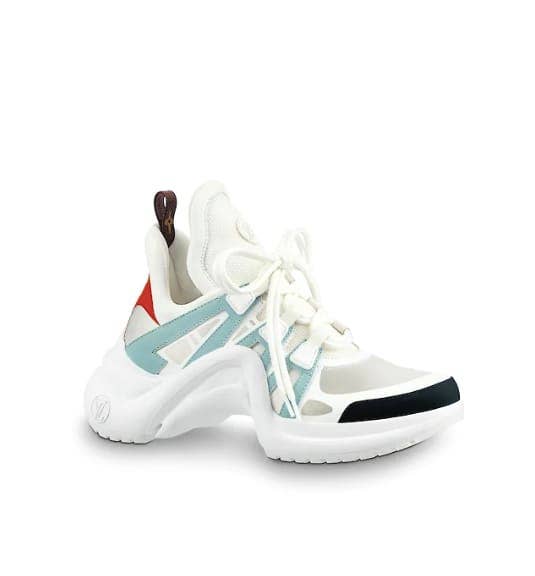 What they're doing is copying someone else's homework and claiming they should get a better grade.
It's become so ridiculous that brands are ripping off lesser-known shoes such as the Nike Footscape. Stop it. Sneaker brands: Send them a cease-and-desist or something. Or do like Adidas did with Japanese brand Hender Scheme, which was knocking off its designs: Do an official collab with the brand. Or don't, because that collaboration was awful.
What's made everything worse is that high-fashion brands have had a negative effect on the sneaker resale market. People are buying Saint Laurent's ripoff of the Air Jordan 1 for $700 at Barneys, or Gucci low-tops for $600, and aren't batting an eye at spending $800 for Off-White x Air Jordan 1s, because spending that much money on sneakers has become normal. I'm not saying that dropping a month's rent on sneakers is anything new—people have splurged on them since the mid-2000s—but the high-fashion sneaker craze has made people hardly bat an eye at shoes that near a thousand dollars.
The elephant in the room, or the most obvious argument that one can make, is that high-fashion sneakers are infinitely better when the designers work in collaboration with footwear companies. Raf Simons x Adidas is better than Raf Simons' own shoes, and the same can be said of Riccardo Tisci and Nike compared to his work with Givenchy. It's always better when a designer puts his spin on the Air Force 1 instead of trying to recreate the shoe. Not only are a sportswear brand's resources much greater than a high-end brand's, but sneaker brands know a lot more about designing and creating a shoe. I'll leave it to the professionals when it comes to my footwear, thanks. I know people are going to say, "But the same factory is making all of these high-end shoes, yada yada." Sorry, don't care. Nike and Adidas are war machines, with infinite technology and money to make shoes. Having them create and manufacture products is night and day compared to what a brand like Dior can do, although that brand's new running sneakers look surprisingly good. But I'd rather have a Raf Simons Stan Smith than a Gucci low-top, even if the label's Tennis 84 is the only high-end shoe that gets the respect of true connoisseurs. The same goes for why you'd buy the Polo x New Balance sneakers but never a pair of Polo sneakers. And that reasoning applies to Stone Island. Let's not even get into Christian Louboutin sneakers that look Pinhead from Hellraiser and are only cool because a rapper wore them.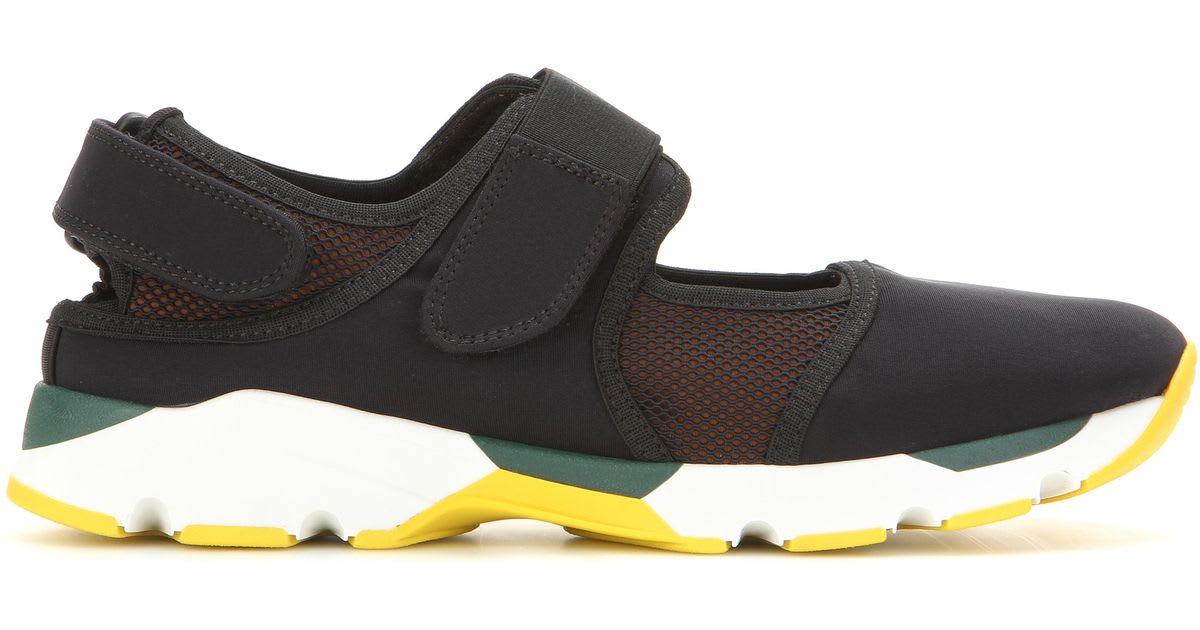 Off-White working with Nike is great. Public School doing an Air Jordan is cool, too. High-fashion and sneaker culture can be taken in spurts, and it's occasionally good. But the fashion industry thinking it can take over sneaker culture, or that its better than sneakerheads, is lame as fuck. You're not elevating shit. The Adidas Gazelle is better than anything you'll ever make, and just because you slapped premium materials and your label on something doesn't make it A+.
There are instances where this meeting of the worlds has worked. Take Kanye West working with Louis Vuitton in 2009. Or Supreme working with LV in 2017, although the sneakers were awful. The brand won't slow down anytime soon, with Virgil Abloh being appointed to creative director. But it's the same thinking that makes Off-White x Nike good, but regular Off-White sneakers are mediocre to put it kindly.
Want to spend your entire paycheck on a pair of shoes that are going to go out of style in a few months? Go for it. By all means, I'm not saying that you shouldn't spend your money on whatever you heart desires. But don't let high-fashion brands come into the sneaker game, make a mockery of it, charge people through the roof, and become the new grails. We're better than that.