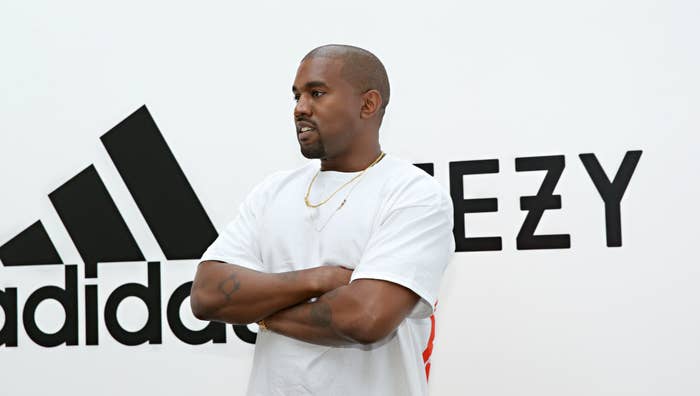 The ongoing drama between Kanye West and his collaborative partners Adidas and Gap continues this week.
In an interview with Bloomberg, Ye confirmed that he plans to branch out from having corporate partners for his Yeezy brand after his current deals with the German sportswear brand and the clothing retailer end in 2026 and 2030, respectively.
"It's time for me to go it alone," West told Bloomberg. "It's fine. I made the companies money. The companies made me money. We created ideas that will change apparel forever. Like the round jacket, the Foam Runner, the slides that have changed the shoe industry. Now it's time for Ye to make the new industry. No more companies standing in between me and the audience."
In recent months, West has called his current corporate partner Adidas out after he alleged the company was "blatantly copying" his designs, specifically with the AdiFOM Q and the Adilette 22, which bear similarities to his products. Similarly, West has been dissatisfied with Gap after he alleged that the clothing company was copying looks from his Yeezy Gap Engineered by Balenciaga line.
During Ye's social media spew earlier this month, he laid out plans for opening Yeezy stores and Donda campuses across the country. Ye also told Bloomberg that he's working with former Adidas executive Eric Liedtke, who now operates the plant-based clothing label Unless Collective, to help bring his vision to life.
Adidas has declined to comment on the matter.