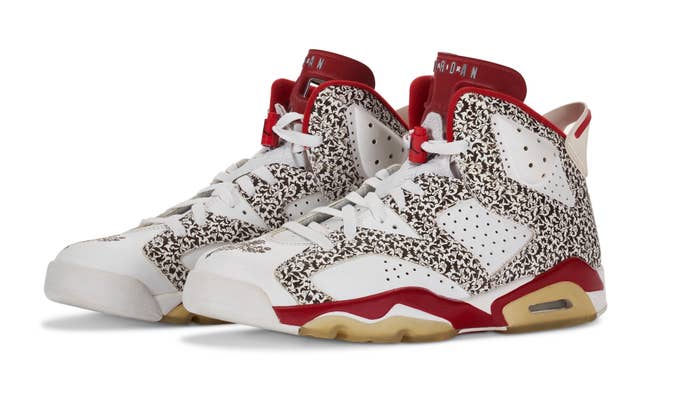 Luxury auction house Christie's has announced the launch of Department X – Sneakers, Streetwear and Collectibles, which is a new division that's dedicated to sourcing rare emerging collectibles across various genres and bringing them to the market.
Kicking things off is the "Ye Walks" collection, featuring the ultra-rare Nike Air Yeezy 1 "Grammy" prototype and the Air Jordan 6 "Donda" sample. The "Grammy" Air Yeezy 1 was worn by Kanye West during his heartfelt performance at the '08 Grammy Awards.
The Yeezy was sold via auction last year for $1.8 million to investment platform Rares, which is where Christie's sourced it for this exhibition.
Rares' plan for the "Grammy" Air Yeezy 1 prototype included eventual liquidation to potentially return a profit to its investors. The platform tells Complex that, "when the opportunity arose to be part of their Department X launch we felt like the time was right" to capitalize on Christie's network of buyers and its potential to maximize return. Rare notes, however, that the sale is private and that it "reserves the right to turn down any offer we deem not good enough for our investors."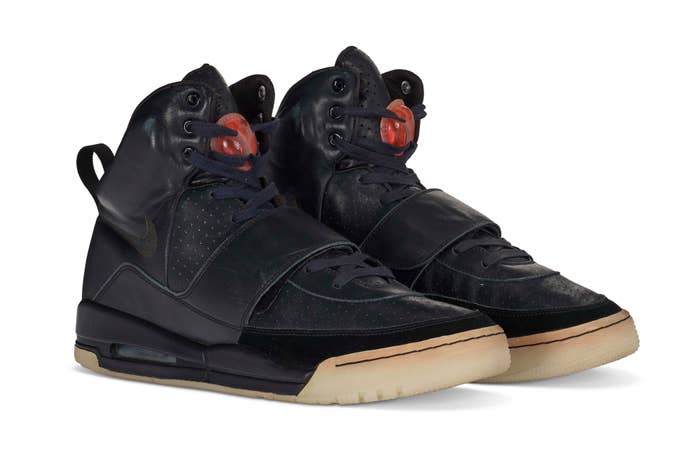 The "Donda" Air Jordan 6 sample was created in memory of West's mother, Dr. Donda West, who passed away in November 2007. There are only a few pairs known to exist, and they were given to West and a few of his friends and family members.
Both the Nike Air Yeezy 1 "Grammy" prototype and Air Jordan 6 "Donda" sample will be available for purchase starting today at Christies.com. Exact prices aren't listed, but Christie's tells Complex that the sneakers are expected to sell in excess of $2.5 million and $1 million, respectively.