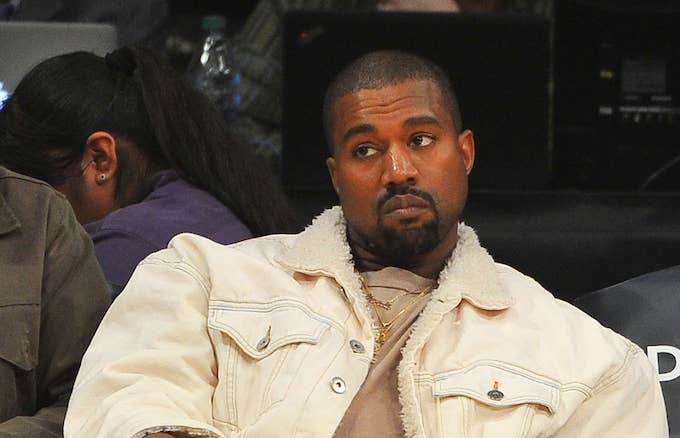 Earlier today, Yeezy Mafia leaked new images of a shoe reportedly called the Yeezy Foam Runner, a clog-like design with open holes throughout the upper. The model was first spotted being worn by Kanye West's daugher North earlier this summer, but today's images provided us with the best look to date.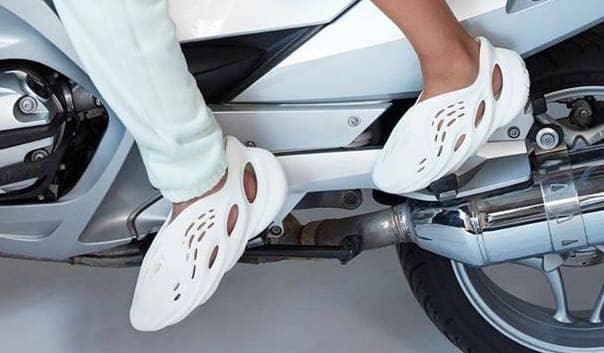 It didn't take Twitter long to react to the unusual looking shoes, which were almost instantly dubbed "Yeezy Crocs." The term trended for most of the day, with the tweets generally poking fun at West's latest creation and comparing them to your unhip dad's favorite walk around kicks. Say what you want—most sneaker unveilings, no matter who they're endorsed by, don't become trending topics. With West, it'd be shocking if he dropped a sneaker that didn't stir up some kind of conversation.
The Yeezy Foam Runner will reportedly launch sometime next year. Before then, check out some of the funniest "Yeezy Croc" tweets that hit the timeline today.
I want these ugly ass yeezy crocs so I can flex on people when running errands
Twitter, Today: LMAOOOO Yeezy Crocs these shit trash who would wear these ugly ass shoes

Twitter, Release Day: didn't get my Yeezy Crocs guess i'm gonna have to pay $428 for them on the secondary market 😢😢😢

https://t.co/sw7wxyHNWJ
Bro Yeezy crocs Lmfaoooo he's just older and tired and wants comfortable ass shoes
The yeezy crocs look like they could be a new pokemon
I said this a while back but at this point, Kanye is just doing things to show that he can do them. He made dad shoes cool and now he's gonna make crocs cool.

No one man should have all that power.

https://t.co/Hc4TUp0MyU