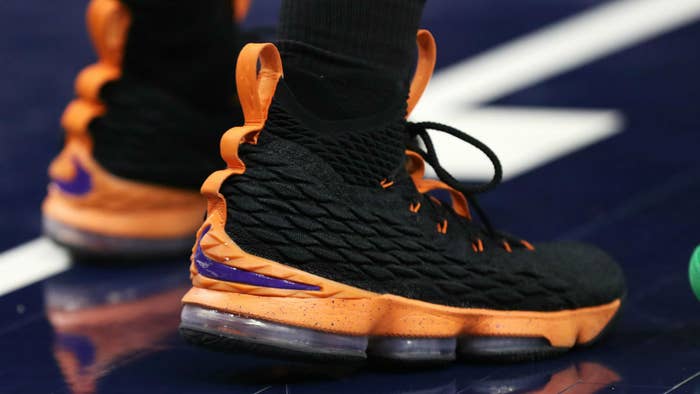 A longtime member of Team LeBron, future Hall of Famer Diana Taurasi enters her 14th WNBA season with exclusive colorways of the Nike LeBron 15.
Taurasi's Mercury-themed 'Home' and 'Away' pairs are grey and black-based, respectively. Each features orange and purple accents and a speckled midsole, with no other personal details evident in these on-foot photos.
Teammate Marie Gulich has also been lacing up Phoenix-flavored LeBron 15s this season.