Last night, PUMA shut down London by bringing through a host of the country's brightest talents together to launch their latest shoe and showcase that a storm is brewing for a new wave of creators. 
The event brought an ensemble of innovators the opportunity to try on the STORM trainers while being lead through the immersive storm-like environment for a multi-sensory experience. Attendees then took centre stage themselves in the 4D Storm Studio, while light projections filled the space and atmospheric sounds were provided by the widely talked about ambient duo, Space Afrika.
PUMA are working with a lot of different sectors in the music and fashion industry, and giving a new wave of talent from around the country a voice to express themselves. Footwear designer Junior Clint was one of the innovators invited along for the launch: "I care a lot about brand identity. Obviously the design of the shoe is really important, but bringing people together for the launch with the concept and telling a story through the campaign is exactly what it's about."
Speaking about why the event resonated with her, up-and-coming DJ Taylah Elaine said: "Everyone's way more supportive. Brands are looking to youth culture as their first point of reference, and are open to working with together."
Served up just in time for summer, the STORM sneaker has been designed with this new generation of creators in mind by actively getting them involved in the process. Check out the best of the action below.
The STORM sneaker drops at OFFICE, JD Sports, PUMA.com and retailers worldwide on May 23, 2019.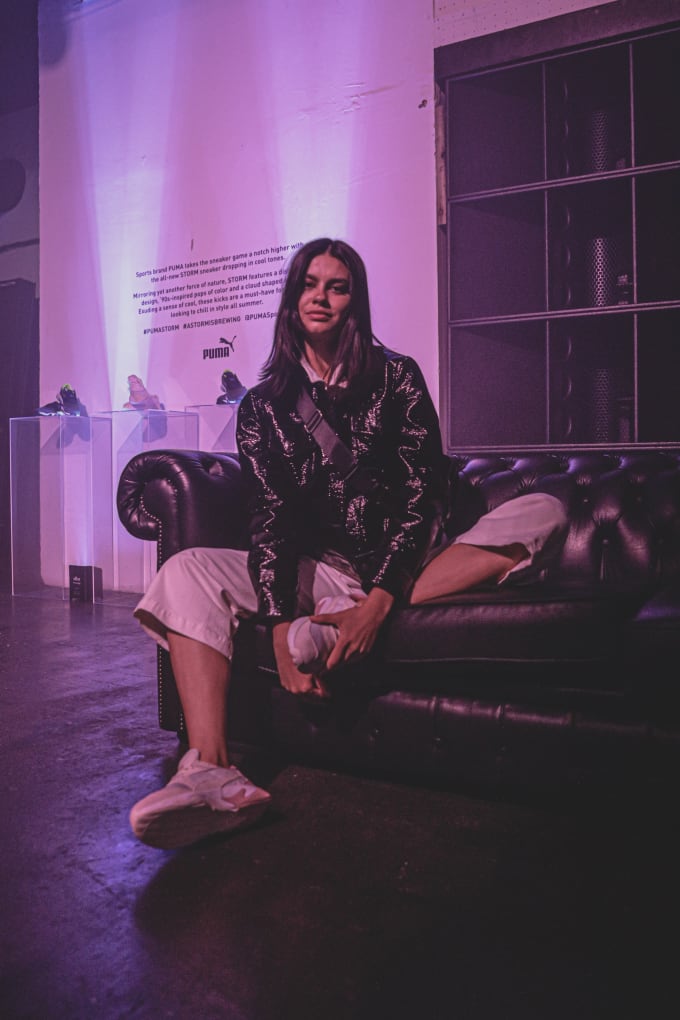 <em></em>