One of Pharrell Williams' earliest triumphs in the sneaker world is making a comeback in a big way.
Founded in 2004, Ice Cream was originally a subsidiary of Billionaire Boys Club. Under the direction of Williams and streetwear legend and Bape founder Nigo, the skate-centric brand went on to have a successful run throughout the mid 2000s with its unique graphics, vibrant color palettes, and the co-sign of Pharrell and friends.
Along with a series of similarly styled hoodies, the line was known for its sneakers, which included models dressed in signature all-over patterns and packaged in logo-covered boxes that retailed at $200, as well as two variations of the more affordable Board Flip ($75) that were made in partnership with Reebok and worn by Ice Cream skate team members like Terry Kennedy and Jimmy Gorecki.
After being dormant for the past eight years, Ice Cream sneakers are being revamped under the direction of Matthew Chevallard with Ice Cream "Made in Italy." The 32-year old was the founder of Del Toro—another handmade Italian shoe company he operated for 13 years before taking over his new day-to-day role at BBC/Ice Cream. Despite Pharrell and his partners reacquiring ownership of the BBC/Ice Cream brand back in 2016 after some time away, Chevallard is at the helm of this new extension of the label. He hopes the handcrafted, albeit more expensive line will be a welcome addition to style's current landscape that sees the line between streetwear and high fashion blurred more than ever before.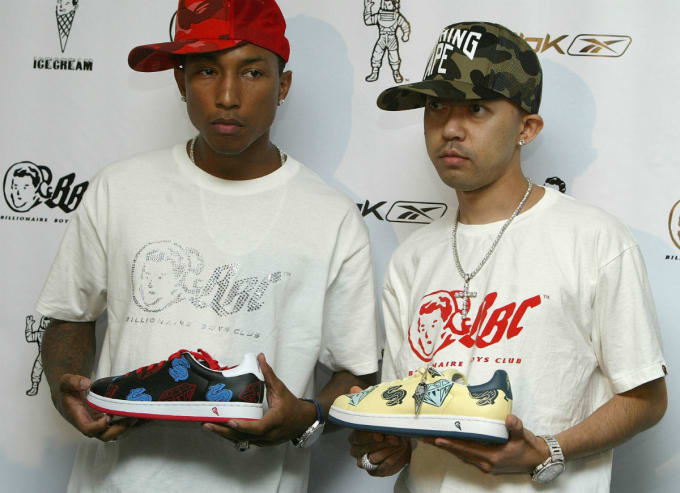 "Whether it's Gucci, Burberry, Off-White with Virgil, Louis Vuitton, Palm Angels, Rhude, all these different brands are all luxury streetwear. Really, the foundation and inspiration to all that is Pharrell. I think he was the first to really break down the barriers," Chevallard told Complex. "The whole notion of being a sneakerhead is super mainstream now. It's evolved enormously, and I think Pharrell is to credit with that Ice Cream sneaker."
Each sneaker from the "Made in Italy" line is handcrafted in Marche, Italy and, according to Chevallard, takes over 30 hours to create. The end result is small batches of product with elevated details one might expect to see on a sneaker that costs $1,200, not $350.
Chevallard hopes that, with some conditioning, unfamiliar customers will begin to understand the level of quality they are getting in comparison to some of the other top sneakers on the market.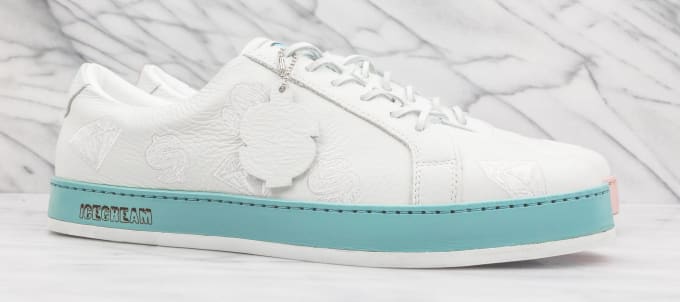 The future of the brand will continue to focus on the Ice Cream OG run, while also taking it to a new space through future collaborations with brands like Palm Angels and Rhude. And while Skateboard P has his plate full with a successful Adidas line, his Human Made clothing brand, and his music career, the hope is that down the road he can become an integral part of the Ice Cream revival as well.
"We're hoping he gets involved in the near future, but my goal is to really pay homage to everything that he did and update it through my eyes," Chevallard tells Complex. "For the first time, we are trying to steer it in a different way. So, I would assume and hope he would get back engaged in the near future."
The second Ice Cream "Made In Italy" drop is currently slated to release sometime this November. Items from the first release are available here.