PUMA is having a moment. After nearly a century of innovation in footwear, apparel and accessories, (not to mention a 40% increase in sales in 2016) PUMA is tackling 2017 head on.  In fact, you might say that the brand is set on changing the sneaker landscape.
The brand's most recent mission has been bubbling for a while.
Many trace PUMA's recent revitalization back to when they brought on Rihanna as their creative director at the end of 2014. Sure, the move was great for headlines...But, Rihanna's presence had an immediate impact on the overall brand that resonated far beyond her much-hyped FENTY line.
Even Matt Powell, a sneaker sales analyst, and famous Kanye West influence denier, admits that the Rihanna effect is real. "Rihanna single-handedly turned PUMA's business around, something West did not and could not do," he tweeted back in early November.
It's true. Rihanna's influence has helped secure headlines and sales since the beginning. Last week, Rihanna presented her third FENTY PUMA by Rihanna collection at the Bibliothèque Nationale de France and it was an undeniable hit. The collection, which the singer has said was inspired by what Marie Antoinette would've worn to the gym, was well received by fashion watchers, undeniably smarter and more wearable than her previous efforts. It was also hyped in every major publication across the net, most noting that Rihanna has proven that she is able to reach that elusive female demographic of sneaker buyers.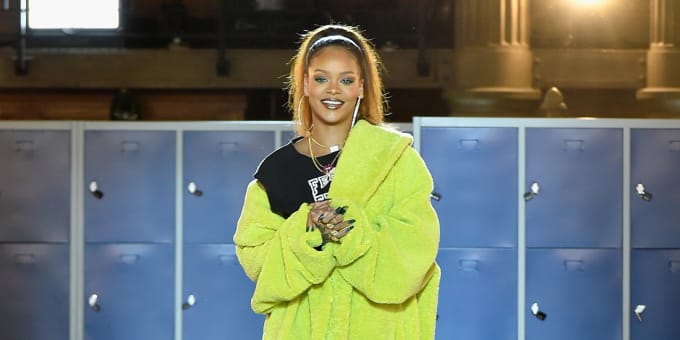 Collaborating with Rihanna has definitely helped the brand tap into female sneaker culture, but the pop star isn't the only key female celebrity partnership that's helped rejuvenate the brand in recent years. PUMA made serious waves when they introduced Kylie Jenner and Cara Delevingne as influencers in recent months and they've invested in high-profile collaborations with a number of female designers, including New York-based artist Sophia Chang and Dutch women's footwear designer Careaux.
Another high-profile PUMA pick up that's setting the tone for 2017 was Canada's own The Weeknd. As one of the brand's most recent creative collaborators, The Weeknd fronts PUMA's lifestyle platform, "Run The Streets," representing those who aspire to own their looks, rep their city, and live for the moment.
Like the partnership with Rihanna, PUMA's partnership with The Weeknd is helping increase the brand heat.
Think about it...When The Weeknd's "Starboy" video hit the internet last fall he was seen strutting the then new IGNITE Limitless, and months later when PUMA unveiled the slick campaign video for the silhouette it, of course, featured the characteristically mysterious brand ambassador. Abel's even set to release his very own PUMAXO street-influenced collection of footwear and clothing in fall of 2017.
Of course, it's not just Rihanna and The Weeknd ushering in a new era for PUMA. Pink Dolphin, Coogie, Bait, Distinct Life and En Noir have all released successful collaborations with the sneaker brand in recent months. And, then there's Big Sean. He announced last week that he is set to join the long list of ambassadors and will launch a line of Big Sean gear for the sportswear brand. His official title is "Creative Collaborator and Global Brand Ambassador."
As a collaborator, Big Sean will be designing a collection that will hit shelves in spring 2018, but before that comes to fruition; the Detroit-native rapper will be representing the brand through utilizing styles from their classic lines, such as the PUMA Suede and Clyde.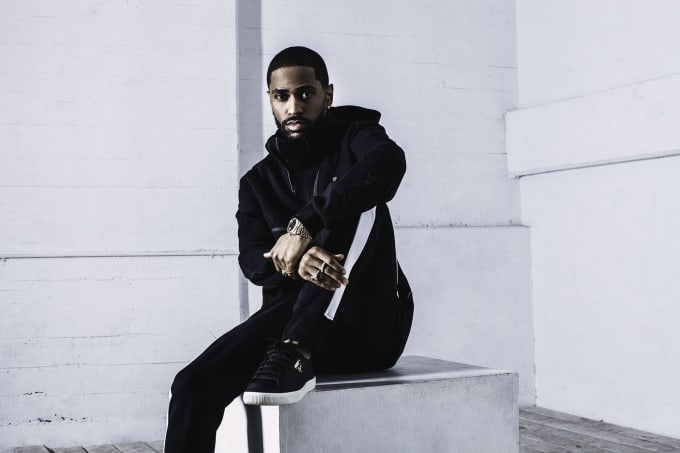 "We are thrilled to have Big Sean on board. Anyone who's followed him throughout his career will know that his talent goes beyond music," says Adam Petrick, PUMA's Global Director of Brand Marketing. "His passion for creativity and individuality is very strong. We've already kicked off the design process with Sean and we're glad to see a fusion of his unique style and PUMA's sports heritage coming through. We're very pleased to welcome Sean to the PUMA family."
The stage is set for a big year for PUMA. It's the year that PUMA—along with its army of high profile celebrity collaborators and designers—redefines the sneaker industry.