It was a foregone conclusion that Adidas was going to runaway with the title of Most Popular Sneaker Brand in 2016, and then Nike, a company that many suggested was slipping, pulled multiple power moves and reasserted itself in the fourth quarter of this year.
It's common knowledge that Nike is the biggest sportswear brand in the world, with Adidas coming in at number two, but a transformation occurred over the past year and a change. The brand signed Kanye West, and, on top of that, revamped its business from top to bottom. Adidas' biggest bet was that it could buck the traditional performance-first mindset of the footwear industry and provide footwear for a young, creative audience that felt Nike's sneakers had skewed too futuristic. Adidas, instead, took its new cushioning system, Boost, and applied it to a series of lifestyle and performance sneakers that had a simple look to them. It also gave shoes to the like of Kanye, Pharrell, and Pusha T, while putting its best foot forward in regards to the quality and production of its retro Originals line. The result was an interest in the German footwear brand that hadn't been seen since its dominance in the '70s and '80s. Sales were down for Nike for the first time in a long time, and a lot of people in the industry started to panic. Was this the downfall of the great American sneaker brand?
The biggest complaint against Nike is that the brand is too arrogant. It doesn't listen to what's wanted in the market, it just creates the product that it so desires and people will buy it up. That started to change, though. People weren't buying Nike sneakers with the same fervor anymore. The brand's signature basketball line had become stagnant, with slumping sales around LeBron James and Kevin Durant's models. Nike's design ethos, too, felt stale. A large portion of the shoes were high-priced and featured a sock-like construction that pulls up to your shin (personally, I wish all sneakers like this would go away forever). They just weren't what people wanted to buy. But Nike had tricks up its sleeve and was able to sprint towards the finish line.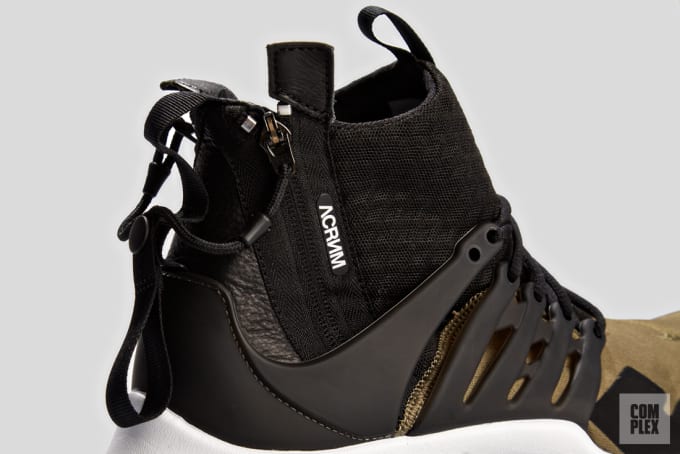 It all started with the Sneaker of the Year, the collaboration between Acronym and Nike on the Air Presto. It was such a thoughtful concept to an already popular shoe that made it better: Just add a zipper on a mid-cut version of the shoe, make a couple exciting colorways, and, bam, there you have it, a really good sneaker. They were worn by the likes of Chance the Rapper and John Mayer, and they made a boring year feel exciting and new again. That was just the start of things for Nike.
Everyone expected that auto-lacing technology would be coming at some point from Nike, they teased it last year with Michael J. Fox on national television, and it came to purchasable fruition in 2016. The Nike Mags, made famous by Fox in Back to the Future: Part II in 1989, were made available for the first time just like they appeared in the film. Nike also applied this tightening system to the HyperAdapt 1.0, a $720 sneaker that resembles a crosstrainer. Whether auto-lacing is practical or not for the average consumer is something that's yet to be seen, but it proves that Nike is still dedicated to its mission statement: providing athletes with the best sneakers on the planet.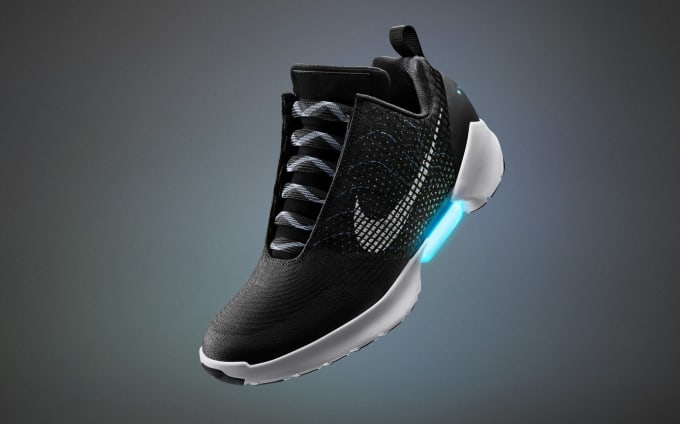 OK, now that that's out the way, here's where Nike made its big moves. The Air Jordan line has become a sleeper over the past couple of years and became extremely hit or miss due to the quantity of releases the brand pumped out. But the end of 2016 saw a solid, concerted effort into propelling the Jumpman logo back into the center of the sneaker discussion. Nike did this by giving people what they desire: the classics. The "True Blue" version of the Air Jordan III came back with the Nike Air logo on the back, which was led up to by the black-and-red Air Jordan 1. Nike also decided to make a limited run of 501 pairs of a satin edition of the sneaker, too. But the biggest splash was made by the Air Jordan XI, the shoe that's become synonymous with the holiday season since 2008. It was the biggest Air Jordan end-of-year rollout that we've ever seen, and it didn't feel forced. Rather, the "Space Jams" became a moment when it was obvious that sneaker "culture" wasn't something that belonged to a small, outsiders-not-welcome community, but it was pop cultural thing, kind of like the reason people started buying Michael Jordan's sneakers in the first place. Nike's a master of storytelling, and the company did it to a T with the "Space Jam" release this year. But this wasn't the only sneaker that Nike was able to weave a story around. Here's where things get a little unexpected.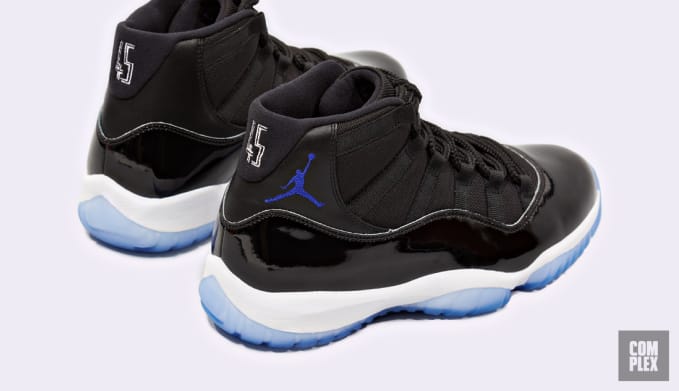 Everyone knew the "Space Jams" were going to come back in 2016, being that it was the 20th anniversary of the film. What people didn't expect was an early revival of the Air Force 1, which turns 35 next year. The shoe doesn't need a revival, and people will fight you, tooth and nail, for saying that it ever faded into obscurity. But here's the fact: The Air Force 1 wasn't nearly as popular in niche sneaker culture as it was 10 years ago. It wasn't the must-have shoe that proved you were down with something bigger and more powerful than lacing up a pair of sneakers. And Nike decided to revive the shoe in an unconventional manner. Instead of bringing back the Air Force 1 through online marketing and giving it to a set of #influencers, Nike re-launched the shoe at ComplexCon in Los Angeles. There were 100 "grails" sold by Stadium Goods for the original price of the sneaker, $89, while ASAP Bari's VLONE launched its limited collaboration on the model there, too. But the biggest piece of the puzzle wasn't even a "real" Air Force 1. It was the Special Field Air Force 1 created by new Nike designer Ben Kirschner, which is a super high-top version of the 1982 Bruce Kilgore design. And people were driven to it in a way that I couldn't even understand. On top of that there was the re-release of "Linen," "NYC," "L.A.," and "Chi-Town" Air Force 1s that were all over 10 years old. Nike was able to bring back interest in a shoe simply by putting it out there.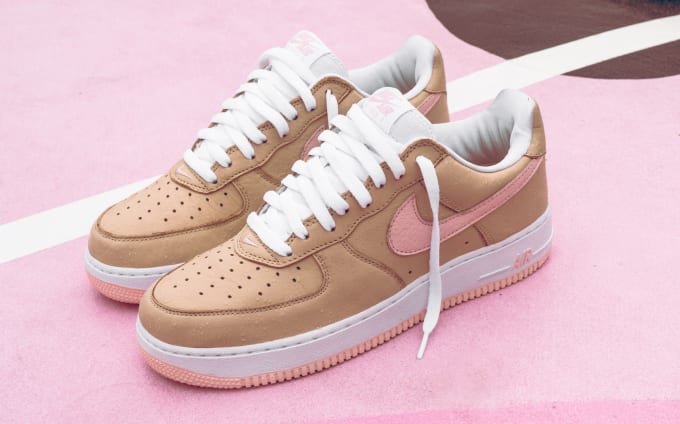 Although Nike's not growing at the breakneck pace that it was just a few years ago, it looks be capturing back the market, or at least a huge share of it, that it once dominated. 10 years ago, when you said you were a "sneakerhead," it meant that you collected Nikes. Maybe you had a few pairs of Adidas and a miscellaneous pair of Vans or, admit you had them, Creative Recs. You visited NikeTalk and went to the local skateshop to pickup Nike SB Dunks with a Crooks and Castles T-shirt. It's taken some time, but Nike has started to find a bit of that energy again, and the brand is doing it by giving sneaker fiends what they want and what brings back feelings of yesteryear, not by convincing them to buy $250 basketball sneakers that look like Transformers. And we're all better off because of that.