There's no exact science to running a business. Although degrees can be awarded by universities and courses can prepare would-be owners for setting up shop, a lot of the retail world is learned on the fly. Selling sneakers, as calculated and formulaic as it has become, is no different. For independent retailers, commonly referred to as sneaker boutiques, it takes equal parts sneaker knowledge, guts, and accepting the fear that you might fail.
In the pantheon of sneaker boutiques, few stores are as revered as Amsterdam's Patta, founded in 2004, with the shop's early collaborations on the ASICS Gel Lyte III, Nike Air Max 1, and going from being a footwear operation to blooming into a full clothing brand. Being an elite store, or starting one in general, isn't easy, however. Patta store manager Tim Sabajo says, "If somebody came to me and said I want to start a store, the first thing I'll tell them is this ain't no game, it's no fucking joke, it's really fucking difficult."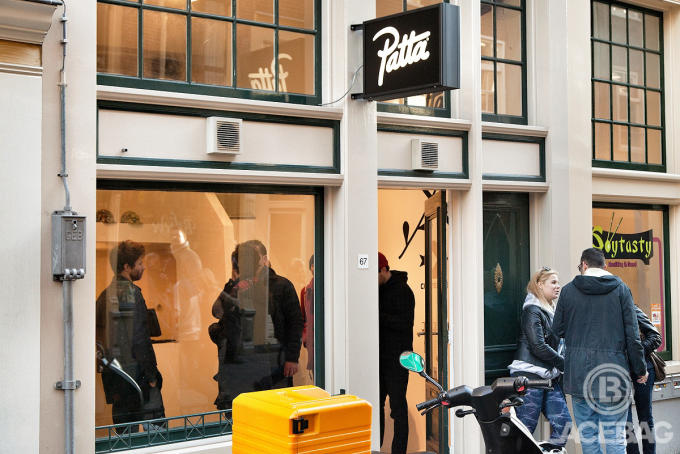 this ain't no game, it's no f*cking joke, it's really f*cking difficult. —Tim Sabajo
It's easy to assume that a budding boutique can take amazing product photography, run a popular Instagram account, and all the pieces will fall into place, but there's more that goes on behind the scenes. Extra Butter, a store founded in Rockville Centre, N.Y., has since opened a location in New York City's Lower East Side, and it's done it through hard work and running a solid operation. "The core business values of paying bills on time and following the sneaker brands's rules and regulations have helped get us to where we are," Jason Faustino, co-founder of Extra Butter, says.  
Running a solid operation is at the heart of any sneaker store. It's what allows it to function and serve the customers that frequent the establishment. But for a lot of people who start these retail havens, the passion doesn't center from the desire to manage a shop — it's there because they love sneakers and want them to be their livelihood or to create an outpost for the product that they appreciate. Such is the case for the folks at Patta.
"We started independent. We didn't have the desire to work with [brand] accounts," Guillaume Schmidt, co-founder of Patta, says. "Our main idea was to get stuff that you couldn't get from order sheets. In order to do that, we had to travel a lot. When we opened up our shops in 2004, it was the start of the real Internet sneaker scene. We were a little bit before that curve. We traveled a lot and found different sneaker styles and colorways."
It's what's stocked on the shelves of stores that differentiates them from their competition. Obtaining these connections can be a whole matter unto itself. This is often why stores with a longer history get better sneakers. Not only because of their reputations, but things were less complicated and oversaturated. "Back then it wasn't that difficult," Larry Incognito, co-founder of Commonwealth, a Washington-D.C. and Virginia-based boutique that opened in 2004, says. " [The brands] wanted to see pictures of store and what [other] brands we carried. They also wanted to see where the location was."
Conducting business isn't as easy as finding a physical location and filling it to the brim with everything the owner loves, and only that. It requires getting to know the consumer, assessing their needs, and making a compromise somewhere in the middle. "You can buy things that you find respectable. Within that field, you can make the choices that are still going to work for who you and your store are," Schmidt says. "People won't find it strange if there's a specific model in your store. Because it all has to do with how you present things. But if the rest is weak, nobody is going to let you survive that."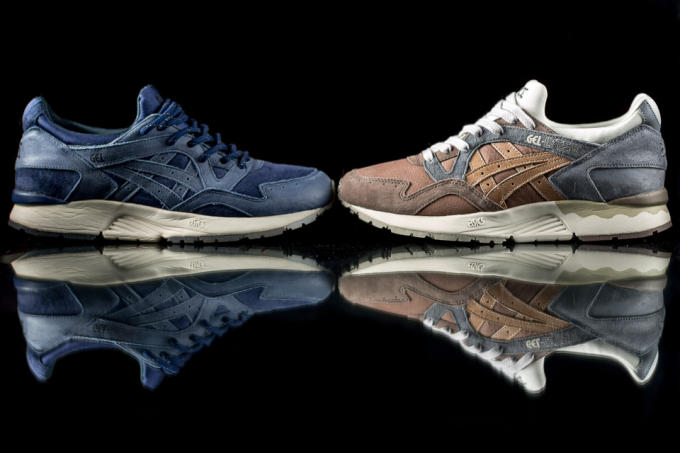 Figuring out what works is important. This is what separate the serious boutiques from the fly-by-night operations that are here one day and gone the next. Although there's the possibility of doing solid collaborations — which do bring legitimate buzz, excitement, and awareness to the storefront that executes them, as Incognito notes did happen with his shop's two recent projects with ASICS — it still comes back to the Ps and Qs of working retail and making sure everything runs as smoothly as possible. "I wanted to make sure we had a solid foundation," Faustino says. "I make sure we know how to run a business, no matter what we were doing. I say, 'One day if everyone stopped wearing cool sneakers, we would apply these business practices to selling ice cream or whatever. It's how you treat people. Your relationships with your employees and the discipline in your lifestyle."
As Faustino puts it plainly, "I think very highly of our collaborative work. But if it weren't present, we would be fine because we run a strong business."
Without money, though, stores can't open. There's a very real investment in making sure the concept succeeds. Financial backers can be greatly helpful to getting a store off the ground. But Sabajo notes, a store always has bigger aspirations and it will require serious cash, as he says, "There is never enough money, so to tell somebody you need X amount of dollars would be silly."
No matter how well or how poorly a store is funded, it takes the willingness to completely screw things up in order to learn the correct way it's all done. No one is perfect, and no shop is immune to failures over the years. Each letdown can be viewed as a learning experience, and it's how stores refine their business practices and are able to be successful. "Without mistakes you can't grow, so maybe they're necessary," Schmidt says. "Mistakes put us in the right direction and ways of thinking about what we are. That focus is how we have to approach our business as well. We have to be on top of things, and mistakes make us more aware of all of that."
Through this honest approach, Schmidt says it's helped Patta stay true to itself and allowed the shop to forge its own destiny, as he puts it, "Take matters into their own hands."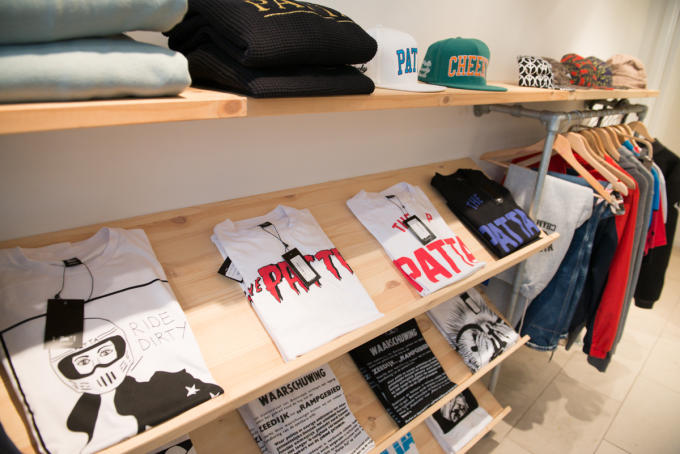 That's the beauty of running an independent store: You can do what you want and make the business as a representation of your own imprint. There will always be exceptions to the rule, but it's all about following your instinct. When it all comes down to it, these celebratory stores are the ones that inform the public of what they need to be up on. "I wouldn't say you should follow any trends, but you have to bend the rules a little bit. It's still about being [consistent] with what you do," Incognito says. 
Opening a store is going to be a lot of hard work, long hours, and headaches. For the devoted few who can commit to this endeavor, it's not only a potentially lucrative opportunity but a chance to give back to the sneaker community that they came up in. But it's not for the weak of heart, like Faustino says, "I don't think it's possible for anyone trying to succeed in any walk of life if they are not willing to make a ton of sacrifices. If you can commit and eliminate as many distractions, everything else will fall into place."
Matt Welty is a staff writer at Complex. You can follow him on Twitter here.