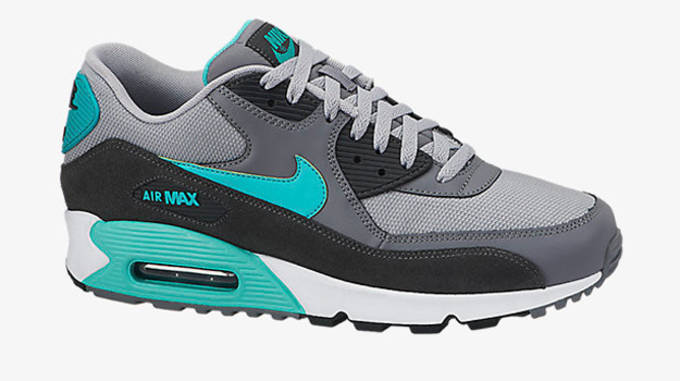 What sport doesn't Nike cover? When we ranked 20 adidas shoes to workout in, we posed the question if there was a brand more versatile than the Three Stripes? Obviously, if there is, it's Nike. From running to basketball to even skateboarding, the Swoosh pretty much has its hand in everything. Therefore the task of selecting the perfect workout shoe from the Swoosh's wide range of offerings can be pretty daunting. Since it worked so well with adidas, we've decided to do it again with Nike, only bigger this time.
Click through the slides to see 25 of our favorite Nike sneakers ranked best to worst to workout in.
Stephen Fiorentine is a freelance writer from Long Island. He loves his New York Giants and Yankees, as well as Cool Ranch Doritos. Follow him on Twitter.
RELATED: How Your New Favorite Sneakers Became Popular: Vans Classic Slip-Ons
RELATED: The 10 Best Performance Collaborations Right Now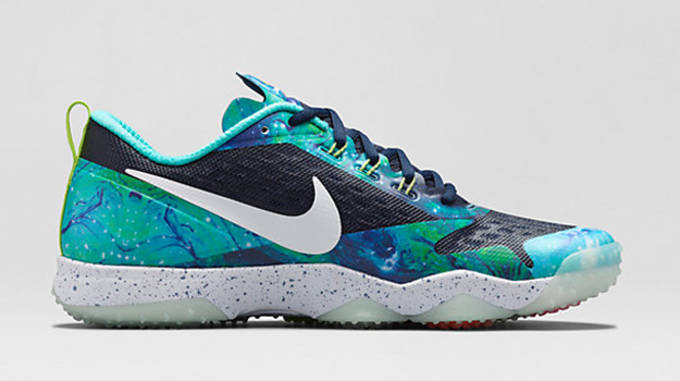 No. 1 - Zoom Hypercross TR
Meant for: Training
Pro: Contains Nike's innovative HexZoom outsole
Con: A lot of the good colorways are currently sold out
It's fitting that a shoe as futuristic as the Nike Zoom Hypercross TR would get the "Galaxy" treatment. Don't let the snazzy colorway fool you, though. The Zoom Hypercross TR comes absolutely loaded with performance technology like Flywire and a full-length Phylon midsole. However, the shoe's real highlight is the HexZoom outsole, which delivers an ultra-responsive feel to the forefoot, making the Zoom Hypercross TR the best workout option on our list.
$150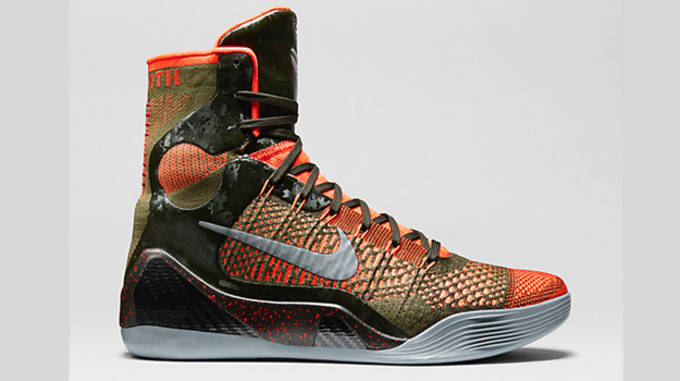 No. 2 - Kobe 9 Elite
Meant for: Basketball
Pro: It's the first-ever basketball shoe to feature Nike's Flyknit technology
Con: It's run is almost ever
There's never been a shoe quite like the Kobe 9. Whether high or low, Mamba's ninth signature shoe is nothing short of a performance marvel. Even Tinker Hatfield said he wished he had thought of the design. As the first basketball shoe with Flyknit technology, the Kobe 9 offers unrivaled support. Throw in some Flywire cables and you have a shoe not only perfect for hoops, but also for working out. With the Kobe X release on the horizon, it's a shame the Kobe 9's run has to come to an end.
$225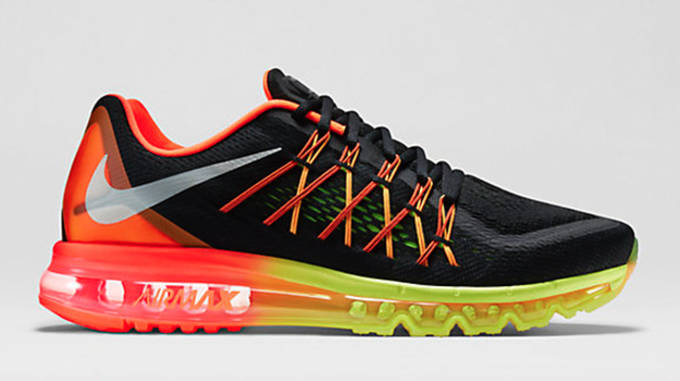 No. 3 - Air Max 2015
Meant for: Running
Pro: Features a full-length Max Air unit
Con: It's pricey for a running shoe
The Air Max 2015 is another sneaker that combines superior cushioning with maximum support. The shoe gets its name from the full-length Max Air unit that comes with enhanced flexibility this time around for smoother transitions. An internal bootie wraps around your foot providing a sock-like fit to supplement the Air Max 2015's ultra-soft cushioning.
$190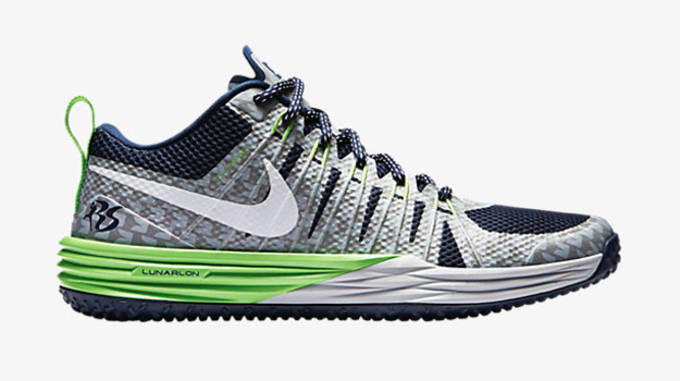 No. 4 - Lunar TR1 LE
Meant for: Training
Pro: It's used by a number of pro and college football players
Con: It's been upstaged by the Zoom Hypercross TR
Richard Sherman. Marshawn Lynch. LeSean McCoy.
Those are some of the NFL stars that use the Luanr TR 1 LE to get their training in. Between them, that's seven Pro Bowl appearances and four First-Team All-Pro honors. That's without mentioning the plethora of top-flight college programs that have their own Lunar TR1 PEs, as well. The shoe's combination of Flywire technology and Lunarlon cushioning, along with its ground-gripping traction, makes it the ideal sneaker for all-around training.
$120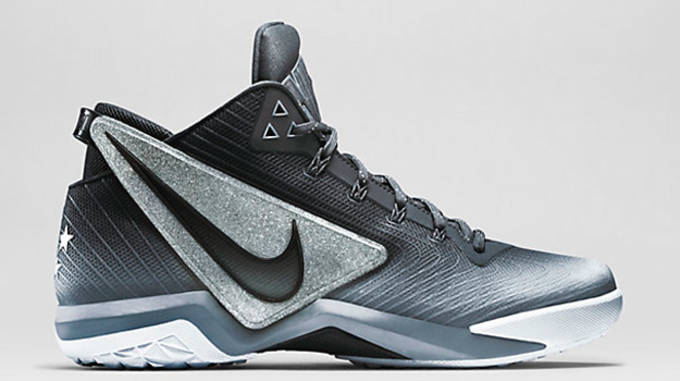 No. 5 - Zoom Field General
Meant for: Football training
Pro: It's specialized for quarterbacks
Con: You don't want too much specialization
The Nike Zoom Field General is designed to withstand the rigorous training that turns players into champions. That's why its latest colorway is modeled after the College Football Playoff's championship ring. Although it's specialized to master the stop and cuts a quarterback makes going in and out of the pocket, the Zoom Field General is a great workout option for any athlete, even outside of football.
$130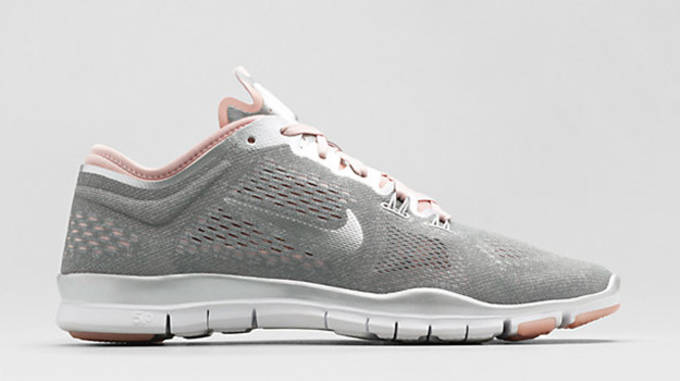 No. 6 - Free 5.0 TR Fit 4
Meant for: Training
Pro: It's a popular workout choice for A-list celebrities
Con: That doesn't necessarily mean much
We didn't forget about you, ladies. When it comes to women's training shoes, the Nike Free 5.0 TR Fit 4 is hands down the best option. Utilizing Nike's Free technology, the shoe supplies a natural range of motion meant to mimic the sensation of being barefoot. With an engineered mesh upper featuring Flywire for lockdown support, the Free 5.0 TR Fit 4 is perfect for multiple workouts from cardio to core to strength training.
$150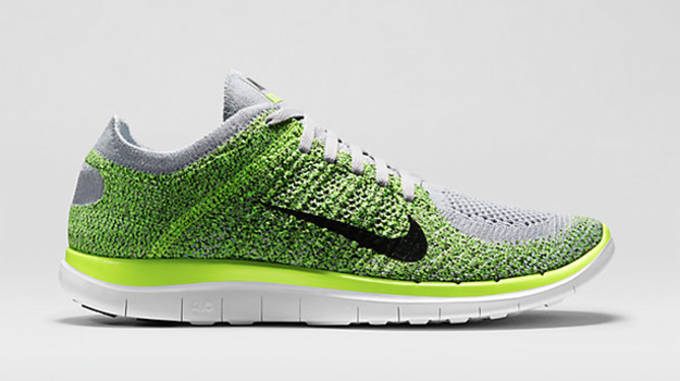 No. 7 - Free 4.0 Flyknit
Meant for: Running
Pro: Blends Flyknit and Free technologies
Con: Lacks ankle support
The marriage of Flyknit and Free technologies just seems like a no brainer. In blending the two performance technologies, you get a sneaker that feels like you aren't wearing any shoes to begin with. The Flyknit upper integrates areas of stretch and structure in order to provide support with a contoured fit. When coupled with the wonders of Free, you get a shoe that moves naturally in every direction.
$120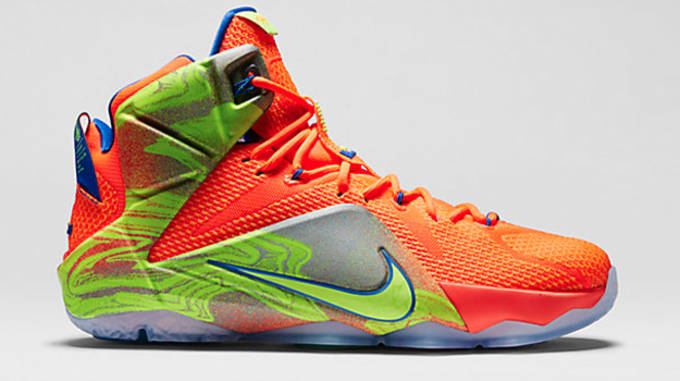 No. 8 - LeBron 12
Meant for: Basketball
Pro: It's the only basketball shoe with a HexZoom unit
Con: It's a bit clunky
Coming off the on-court disaster that was the LeBron 11, King James seems to be taking to the 12th edition of his signature sneaker line pretty well, so far. Just like the Zoom Hypercross TR, the LeBron 12 comes equipped with HexZoom in the forefoot and a max-volume Nike Zoom unit in the heel for impact protection. While you might not be doing as much leaping during working out as you would while playing basketball, the shoe is still a good workout option thanks to its Megafuse technology, which locks the foot down while still allowing just the right amount of room to move. As an added bonus, the Hyperposite wings provide even more support, especially while making sharp cuts.
$200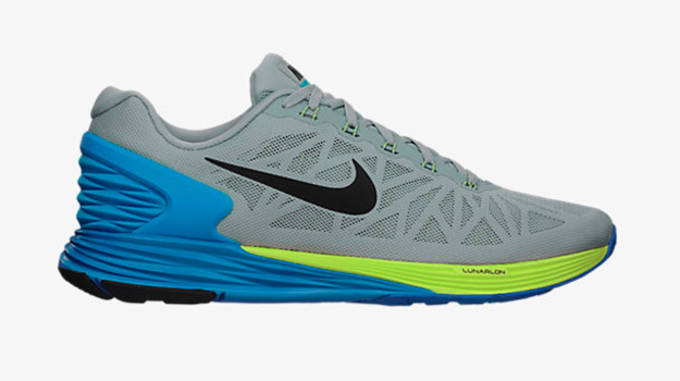 No. 9 - LunarGlide 6
Meant for: Running
Pro: The midsole features both Phylon and Lunarlon cushioning
Con: Doesn't have a Flyknit upper like other runners
If it's a smooth ride you're looking for, then the LunarGlide 6 is your shoe. The two-piece midsole features Phylon on the medial side and Lunarlon foam on the lateral side for a blend of support and comfort. The LunarGlide also comes with a Dynamic Support platform in the rear that supplies the right amount of support without adding any more weight than needed.
$110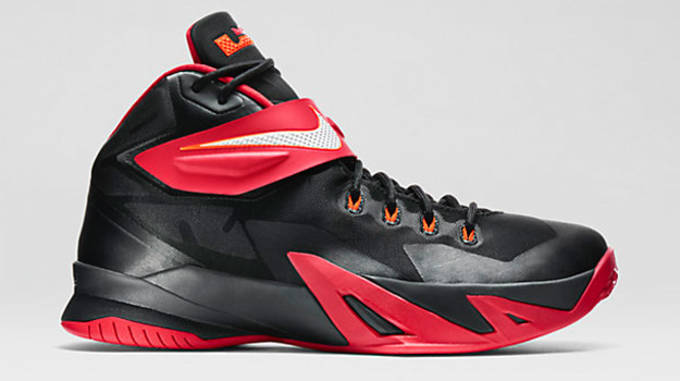 No. 10 - Zoom Soldier VIII
Meant for: Basketball
Pro: LeBron has always shown an affinity for his secondary sneaker line
Con: He's mostly stuck to the LeBron 12 this year
Unlike other secondary signature sneaker lines, the Zoom Soldier VIII doesn't get lost in the shuffle. In fact, when not on the court, LeBron has shown a particular liking to the Zoom Solider VIII. While the sneaker hasn't gotten as much shine as its previous iteration, it's still a pretty good go-to for working out, thanks to its midfoot strap and Power Flex traction pattern.
$130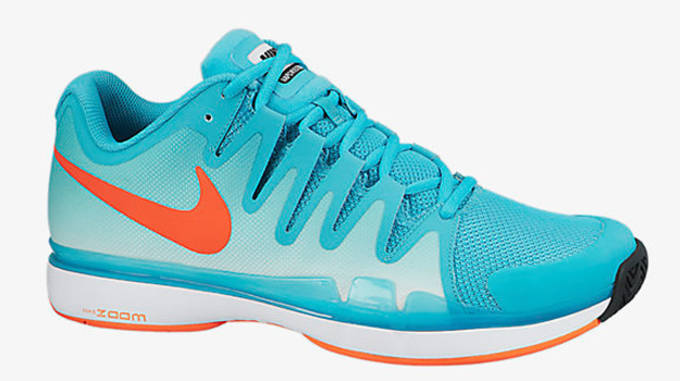 No. 11 - Zoom Vapor 9.5 Tour
Meant for: Tennis
Pro: Great for the lateral movements required in tennis
Con: They are known to wear down pretty quickly
The first tennis shoe on this list, the Zoom Vapor 9.5 Tour is great for making the lateral movements required of you in tennis. The shoe's Dynamic Fit system supplies a glove-like fit while Zoom units in the heel provide plenty of cushioning. With that being said, the outsole has a reputation for wearing out pretty quickly, leading to questions about the shoe's durability.
$135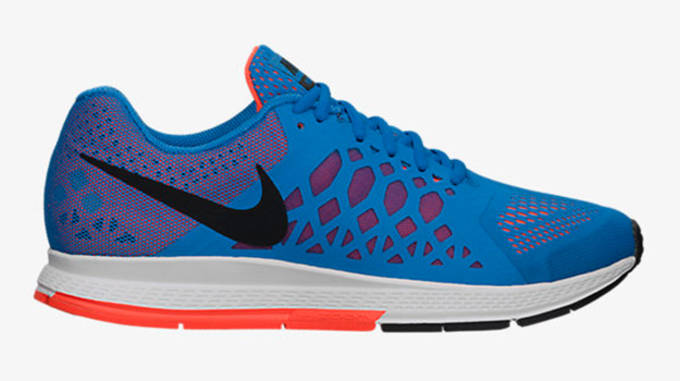 No. 12 - Air Zoom Pegasus 31
Meant for: Running
Pro: You know what you are going to get form this Nike classic
Con: It's not as tech-savvy as some of Nike's other runners
The Nike Air Zoom Pegasus has been a staple of Nike running for decades now. This year, the Zoom Air unit in the outsole was brought closer to the foot to provide enhanced cushioning. Unfortunately, the Air Zoom Pegasus doesn't contain some of the technologies its running counterparts do like Flywire, Flyknit and Free.
$100
No. 13 - Foamposite One
Meant for: Fashion/Basketball
Pro: Was once a premier basketball shoe
Con: It's been a long time
The Foamposite is an iconic sneaker that has taken on a second life since Penny Hardaway retired. Since it was a basketball sneaker at one time, it contains performance technologies like a foam midsole and a Nike Zoom unit for cushioning. While you might not want to workout in them for aesthetic reasons, the Foamposite One can still hold its own in the gym.
$230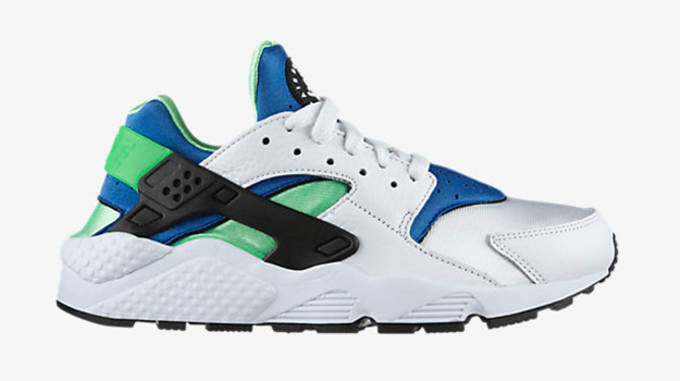 No. 14 - Air Huarache
Meant for: Fashion
Pro: It actually has some performance value
Con: It's a bit outdated
A Tinker Hatfield creation, the Air Huarache actually has some performance value thanks to the sock-like neoprene sleeve that supplies your foot with a custom fit. Coupled with the shoe's Phylon midsole and Air-Sole units, that custom fit can actually come in handy while putting in work at the gym.
$100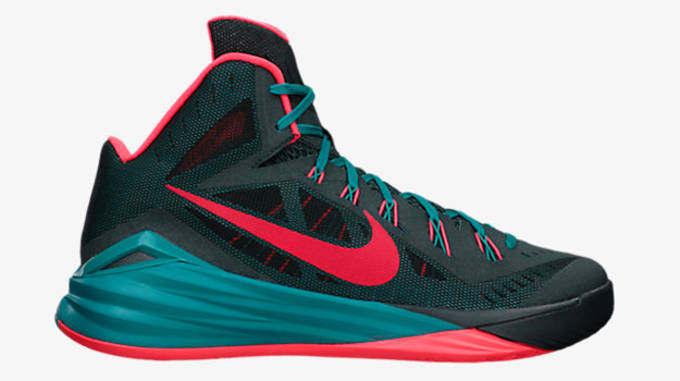 No. 15 - Hyperdunk 2014
Meant for: Basketball
Pro: They can be spotted on feet across the NBA
Con: They have no signature backing
When it comes to Nike's non-signature basketball offering, the Hyperdunk 2014 is the best of the bunch. The shoe's Hyperfuse construction makes for a one-piece upper that sits on top of Lunarlon cushioning for responsive shock absorption. An EVA sockliner around the arch makes for added support in the in-step. For a shoe without signature backing, it sure has enough technology to make up for it.
$140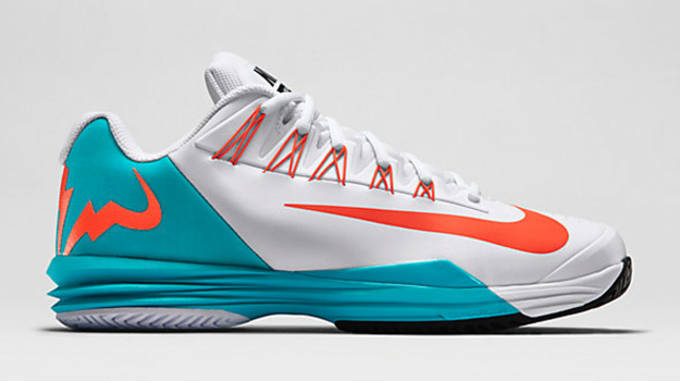 No. 16 - Lunar Ballistec
Meant for: Tennis
Pro: It's Rafael Nadal's signature shoe
Con: Durability issues
The Lunar Ballistec adds a little bounce to your step via the Lunarlon-cushioned midsole. As is the case with most tennis shoes, the real issue is durability. However, if you're using the shoe for working out rather than playing tennis, you should be able to get some extra miles out of them before they start wearing out.
$165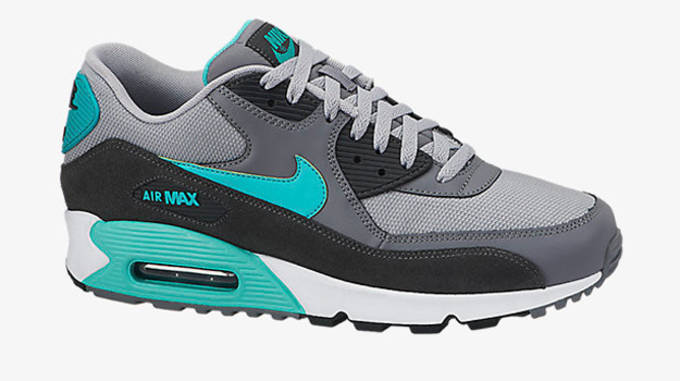 No. 17 - Air Max 90
Meant for: Fashion
Pro: Features Max Air unit in the hell
Con: That's about it
The Air Max 90 is famous for popularizing the visibly Max Air unit. Unfortunately, the show is better known today for aesthetic reasons, as the striking-color combos have turned the shoe into a popular lifestyle sneaker choice. However, the Max Air unit and foam midsole do provide superb cushioning and maximum impact protection, giving the Air Max 90 some performance value even today.
$110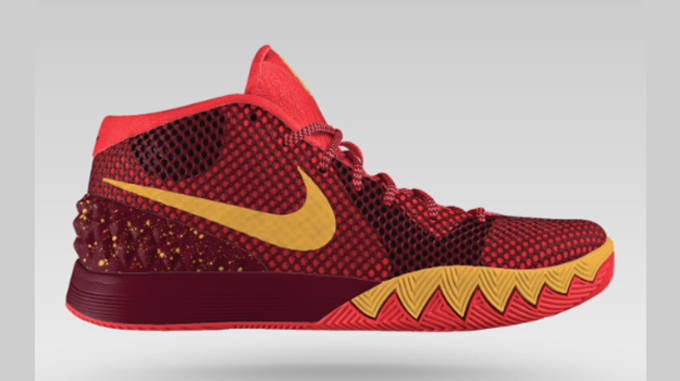 No. 18 - Kyrie 1
Meant for: Basketball
Pro: Comes with advanced traction for a great first step
Con: It's only available on NikeiD at the moment
The Kyrie 1 is the latest addition to Nike's signature basketball family. While it may not be as involved as the Kobe 9 or LeBron 12, the sneaker's best quality is it's 360-degree dynamic traction pattern, which comes in handy not just on the court but also while working out. The only real drawback to the sneaker right now is its availability. Not hitting stores until December 23, the Kyrie 1 is currently only available on NikeiD, which, of course, raises its price.
$155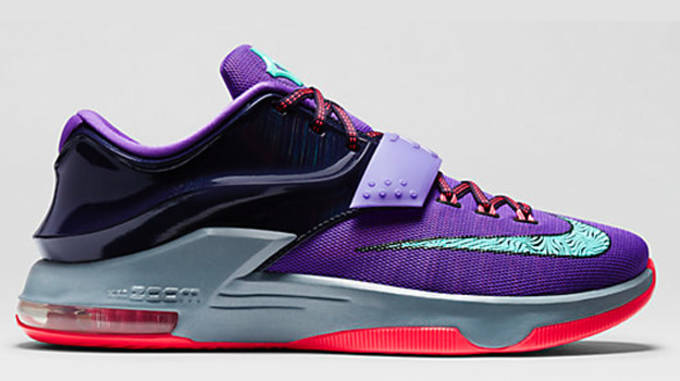 No. 19 - KD7
Meant for: Basketball
Pro: Designed for NBA MVP Kevin Durant
Con: He's yet to wear them this season
As was the case last year with the LeBron 11, we have a bit of a sneaker controversy on our hands, as Kevin Durant has yet to lace up in the KD7 this season. So far, Durant has shown a preference for last year's model, saying that it's more comfortable than the KD7. According to Nike, it has to do with Durant's use of orthotics, which the KD 6 better accommodates. We're always skeptical when an athlete doesn't wear his own signature sneaker, but the KD7 still is loaded with plenty of tech. What sets it apart from other shoes is it's Hyperposite heel which supports the rear of the foot without getting in the way of comfort. But then again, comfort is one of the reasons KD cited for sticking with the KD 6. We don't know where this sneaker saga is headed, but it should be interesting.
$150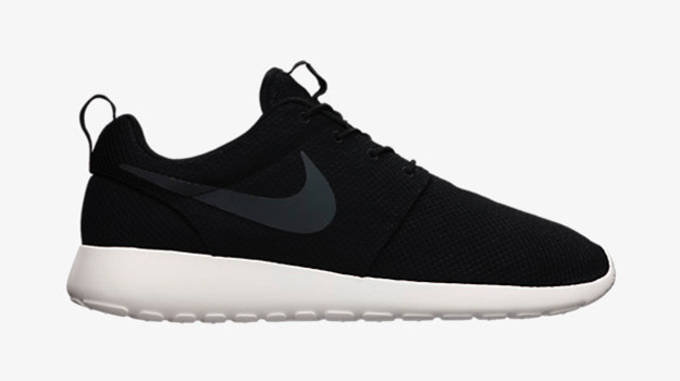 No. 20 - Roshe Run
Meant for: Fashion
Pro: Inspired by the concept of Zen
Con: It's about as basic as a sneaker gets
Should you actually run in the Roshe Run? This question has been posed many times, which we've answered in depth before. In short, the Roshe Run is really only good for running if it's your last resort. Those looking to get a serious run, or workout, in should stay way from the shoe and its minimalistic properties. So while you can run in the Roshe Runs, remember that it's meant to be a causal sneaker and pretty much performs like one.
$75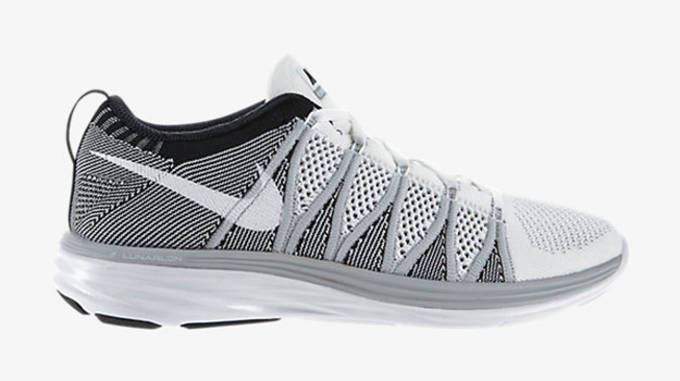 No. 21 - Flyknit Lunar 2
Meant for: Running
Pro: The Flyknit upper makes for ultralight support
Con: It's run is almost over
Like its name suggests, the Flyknit Lunar 2's upper is a one piece layer made entirely of polyester yarn. The upper is woven so that it's tighter in areas that require more support and looser in areas that demand more flexibility. The sneaker would be ranked a lot higher if not for the release of the Flyknit Lunar 3 in early 2015. With promised upgraded technologies, we'd suggest holding off until the new version releases. If you were to go with the Flyknit Luanr 2s, though, you'd still be getting a great training option.
$150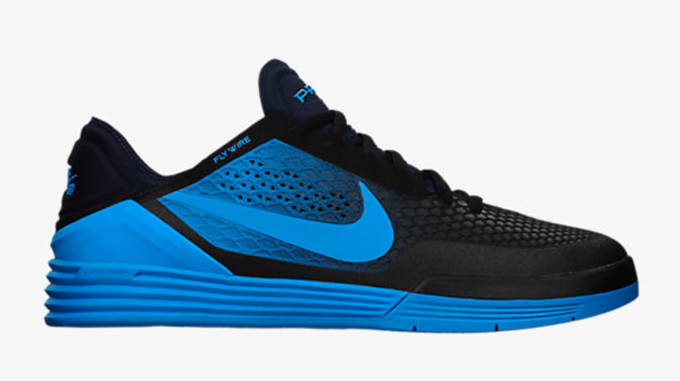 No. 22 - SB P-Rod 8
Meant for: Skateboarding
Pro: Outsole is as durable as it gets
Con: It's a skate shoe
If you've ever tried running in a skate shoe, then you probably know all about sore ankles. But if you're looking for some performance value in the P-Rod 8 look no further than its super durable outsole, which comes with a Hyperscreen coating for added strength. The P-Rod 8 also happens to be one of the most tech-savvy skate shoes around with its use of Flywire cables and Lunarlon cushioning. Because of its tech, working out in the P-Rod 8 is a little different than doing so in a more classic skate shoe, but we still recommend choosing one of the other options on this list.
$130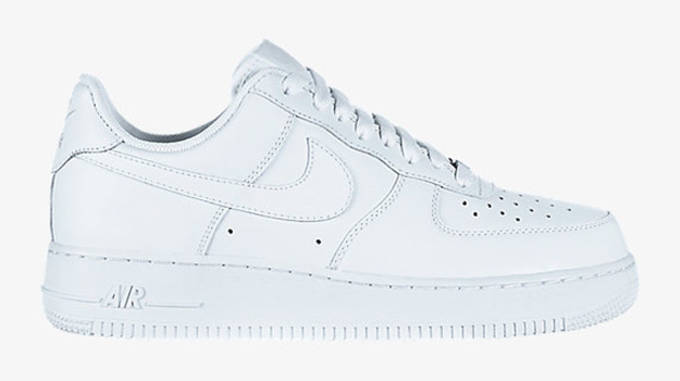 No. 23 - Air Force 1

Meant for: Fashion
Pro: It's a timeless classic
Con: That doesn't make it a good workout shoe
Sure, Moses Malone and Charles Barkley may have once worn these shoes to play basketball in, but with all the other better options out there today why would you? At this point in time, the Air Force 1 is strictly meant for looking fresh. We guess if you really wanted to workout in them, the sneaker's foam midsole and full-length Nike Air unit would count as benefits.
$90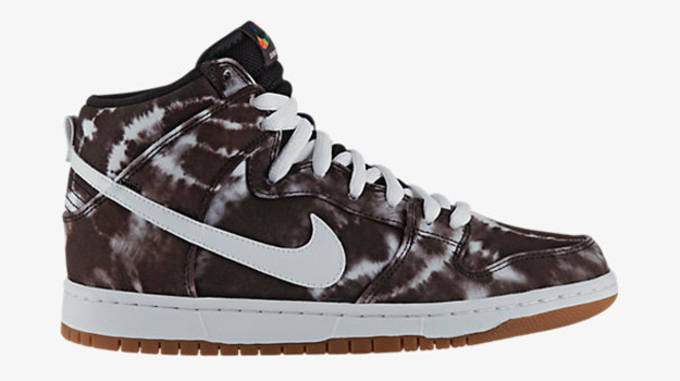 No. 24 - SB Dunk High
Meant for: Fashion
Pro: It has some of the best colorways around
Con: Again, that has nothing to do with working out
What originated as a basketball shoe took on a second life as a skateboard shoe. Now, the SB Dunk High is known more for its zany colorways than anything else. While that De La Soul print may be dope, it's not going to help you in the gym.
$110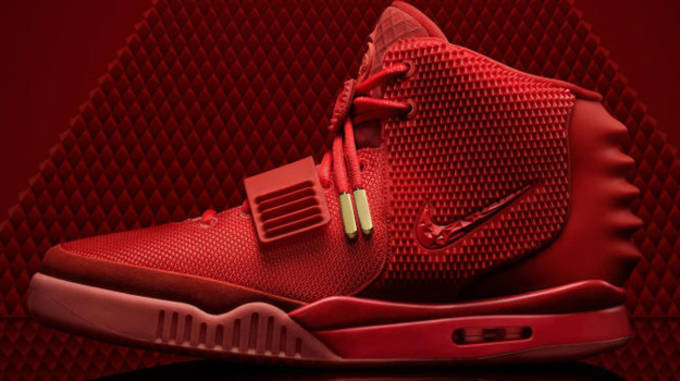 No. 25 - Air Yeezy 2
Meant for: Fashion
Pro: It's one of the most hyped sneakers of all time
Con: You'd be crazy to work out in them
If you were lucky enough to get your hands on a pair of Air Yeezy 2 "Red Octobers," why on earth would you ever workout in them?  Huuuhhh?
RELATED: How Your New Favorite Sneakers Became Popular: Vans Classic Slip-Ons
RELATED: The 10 Best Performance Collaborations Right Now