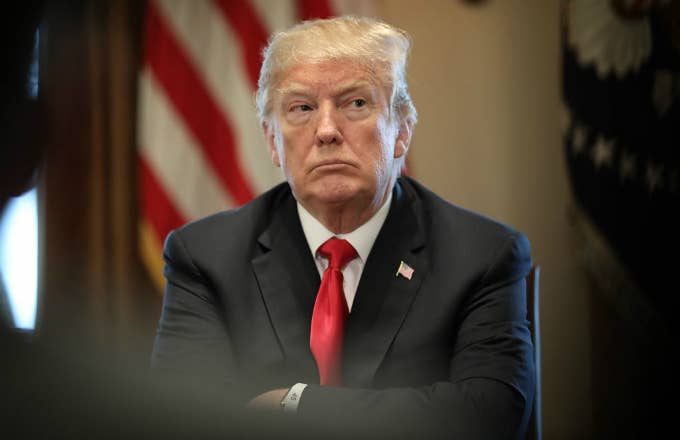 Donald Trump is planning to meet with the video game industry next week but his administration reportedly forgot to do one important thing—set up an appointment with them.
On Thursday (March 1), White House spokeswoman Sarah Huckabee Sanders told reporters that in response to the school shooting epidemic in the U.S., Trump would be "meeting with members of the video game industry to see what they can do on that front."
But Entertainment Software Association, a company that represents major video game companies like Nintendo, Electronic Arts and Sony Interactive Entertainment, along with 31 more, has yet to hear from the administration, according to Rolling Stone.
"ESA and our member companies have not received an invitation to meet with President Trump," said a spokesperson for ESA.
The alleged meeting was supposed to be an opportunity to discuss violence in video games in response to the recent school shooting at Marjory Stoneman Douglas High School in Parkland, Florida where 17 people were killed. While the Trump administration is attempting to blame the country's gun issues on video games, ESA is saying that is not the case at all.
"The same video games played in the US are played worldwide; however, the level of gun violence is exponentially higher in the US than in other countries," said the ESA spokesperson. "Numerous authorities have examined the scientific record and found there is no link between media content and real-life violence."
In the meantime, Parkland students are sparking a nationwide rally, March For Our Lives, to advocate for common sense gun control laws.