Ralph Steadman Hadn't Heard of Travis Scott or Quavo Before Illustrating 'Huncho Jack' Cover
Steadman never heard of Travis Scott or Quavo until they hired him.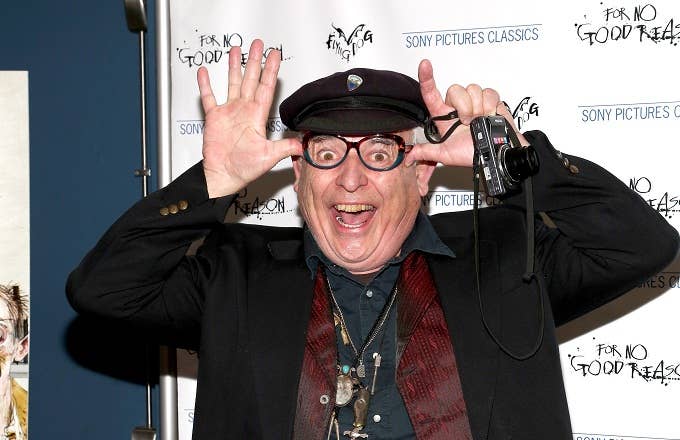 Getty
Image via Getty/Paul Zimmerman/WireImage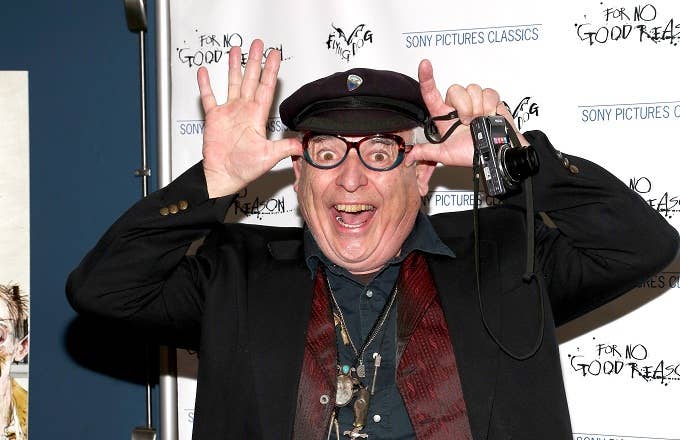 When Ralph Steadman got the call to illustrate Travis Scott and Quavo's cover for their collaboration album, Huncho Jack, Jack Huncho, he had one question: Who are they?
The award-winning English illustrator is known for his work with famed journalist Hunter S. Thompson in addition to his freelance work that can be found in the New York Times and Rolling Stone. But the 81-year-old had homework to do when he picked up his latest job.
"I had to familiarize myself with this whole new world of rap," said Steadman in an MTV interview. "I liked Travis and Quavo's faces and their dreadlocks. I knew I could make some use of those. The feature was positive. There was no aggression. There was a sense of life, laughter, and hope."
Despite not having heard of Quavo or La Flame, Steadman kept an open mind. "Though I had never heard of them I did not consider that important, it was for me unknown territory, and I went along with it out of curiosity as much as anything," he said.
While Steadman was just learning of their music, the young artists seemed to be well versed in Steadman's work. He recalled that they sent him multiple photographs of his artwork and asked if he could include a portrait of them in the final piece for the cover art. "I was afraid of making them too old, but gradually it turned out fine," said Steadman. "I found it an area of expression that I could follow and understand and give a point of view. I think I succeeded because they were very happy."