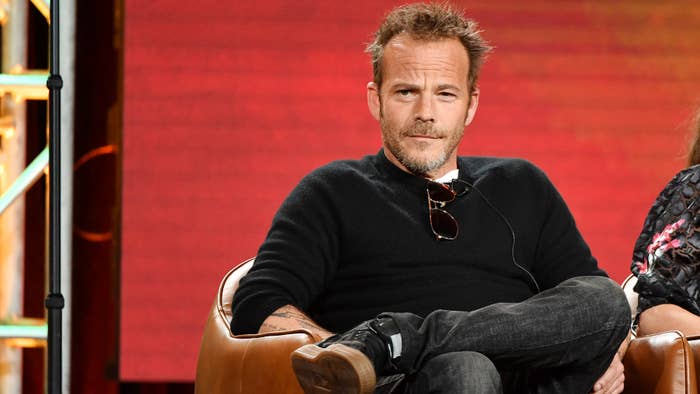 Stephen Dorff, he of True Detective and Blade, has a bit more to offer in the form of Black Widow commentary.
As you may recall, Dorff—who earlier this year appeared in Soleil Moon Frye's Kid 90 documentary—recently told the Independent's Adam White that he wouldn't want to be in a movie like Black Widow. In the same interview, Dorff added that the Marvel film "looks like garbage" and said he feels "embarrassed" for star Scarlett Johansson.
In a friendly chat with TMZ this week, however, Dorff clarified that his comments were not meant to come off as personal attacks on Johansson, whom he considers an "old friend" and a talented artist.
"Oh, I love Scarlett," Dorff said, as seen in the video below. "I think that was taken a little bit out of context. She's a great actress. I just, yeah. I'm just not a fan [of Black Widow]. … I love Scarlett. I heard she's gonna be a mom and I wish her the best. She's an old friend of mine. I felt bad about that comment."
Asked if he had since seen Black Widow, which was recently announced to be arriving early on all major platforms next month, Dorff confirmed that he had not. The actor also explained that the Independent spoke with him when he was in what he described as a "shit-talking" mood.
"I don't really go to those movies," he said. "I like when they go a little darker. I loved Joker. I'm looking forward to the new Batman, Matt Reeves' film. But, you know, that guy in England got me at a moment where I was just shit-talking a little bit and I felt a little bad about it. Happens sometimes."
At any rate, Dorff assured paparazzi that he's already reached out directly to Johansson, who doesn't seem to have been bothered at all by the widely publicized comments. By Dorff's estimation, she's likely been in a similar situation of her own at some point or another.