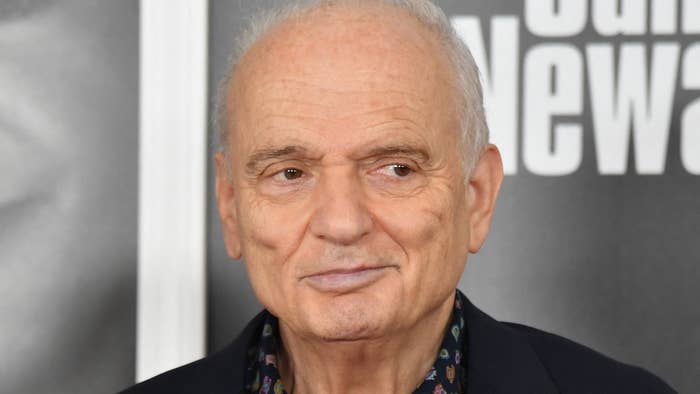 Ambiguity, of course, is a key facet of the Sopranos experience and is at the conceptual heart of many of the classic HBO series' most memorable moments. Among the questions still debated with a sustaining vigor nearly 15 years after the James Gandolfini-led show's finale is whether Ralphie Cifaretto (played by Joe Pantoliano) was actually responsible for the death of revered horse Pie-O-My.
Series creator David Chase recently appeared on the final episode of Sopranos cast members Michael Imperioli and Steve Schirripa's hit Talking Sopranos podcast, facing the question directly. Asked point-blank whether Ralphie killed the race horse, which was loved and adored by Tony, Chase shared his assessment that Pantoliano's character did indeed.
"Yeah, yeah. … Tony had it right," Chase said starting around the 27:06 mark in the video below. "The thing is, when he was beating up on Ralph for killing Pie-O-My, it was really about that girl that he killed, Tracee." Notably, this marks the exact opposite interpretation previously shared by Pantoliano.
As fans already know, the "Tracee" mentioned by Chase on Talking Sopranos is the Bada Bing dancer brutally killed by Ralphie outside the club. When Tony later kills Ralphie, according to Chase, the inciting pain is rooted in Tracee's death. As for the circumstances leading up to and surrounding Pie-O-My's demise, it's long been assumed by arguably the bulk of fans that Ralphie was responsible for the stable fire that ultimately resulted in the horse's death.
The Sopranos canon was recently expanded by way of The Many Saints of Newark, a prequel film featuring the late James Gandolfini's son Michael Gandolfini in the role of young Tony. While the film drew mixed reviews, the months since its day-and-date release have been riddled with headlines about potential plans to further extend the franchise.
During an interview for the Hollywood Reporter's Awards Chatter podcast last month, Chase gave fans an update, suggesting he's far more partial to the idea of doing another feature-length entry as opposed to going back to a series format.